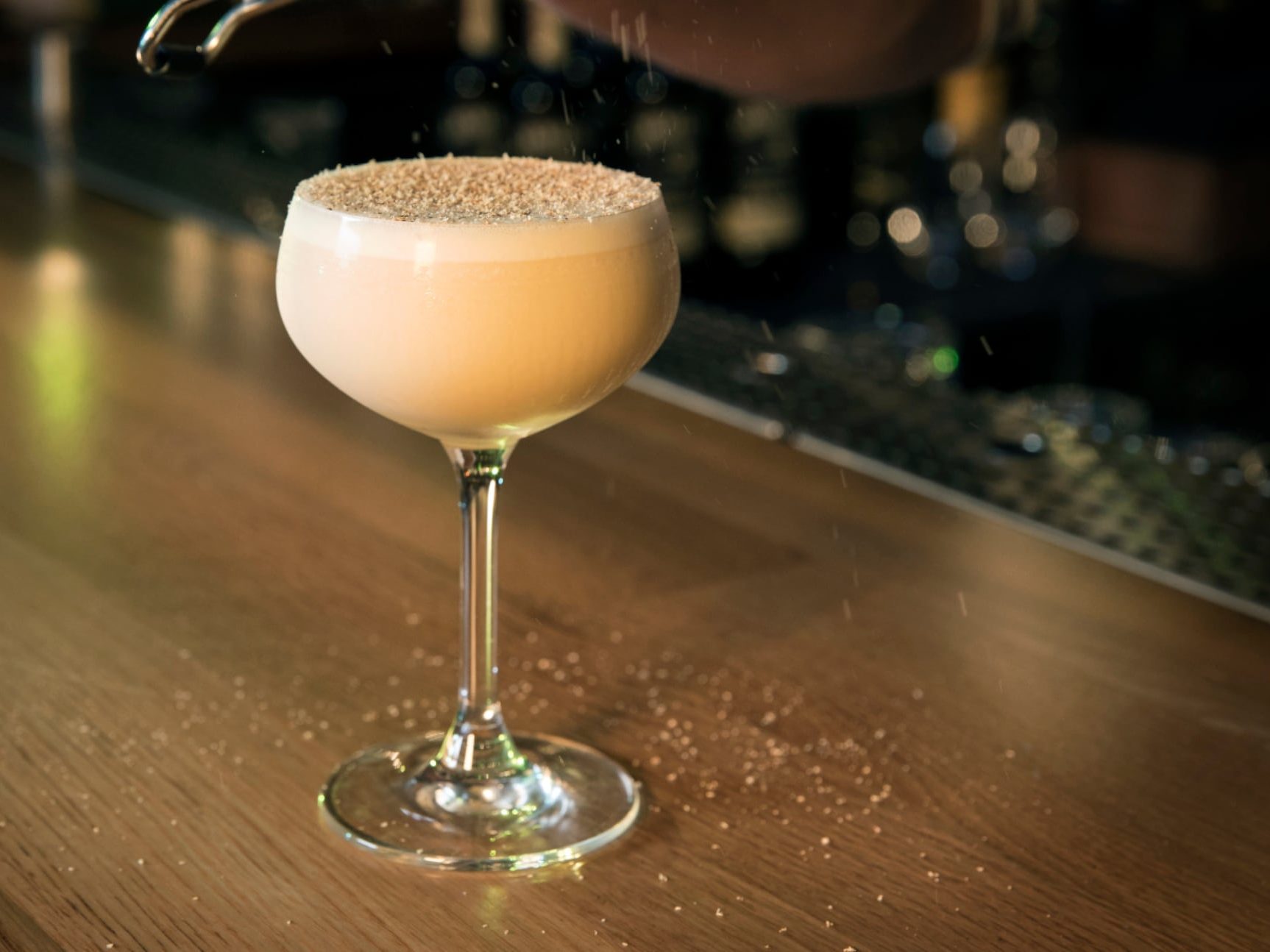 Cocktails
The Molly Bán
This delightful desert cocktail will have your mouth-watering, as it balances cream, butterscotch and nutmeg all with our signature Jameson Stout Edition whiskey.
Ingredients
10 ml

Butterscotch Liqueur

1 Whole

Egg (yolk and white)

30 ml

Jameson Stout Edition
⅓ Part

Butterscotch Liqueur

1 Whole

Egg (yolk and white)

1 Part

Jameson Stout Edition
How to make
MAKE STOUT SYRUP
In medium saucepan over medium heat, stir together the Stout with 1 cup of sugar and water until the sugar dissolves. Increase heat slightly, then simmer 5 minutes, stirring occasionally. Refrigerate syrup until cold, about 2 hours.
MAKE THE MOLLY BÁN
Add your Jameson Stout Edition, butterscotch liqueur, cream, stout syrup and one whole egg to an ice filled shaker and shake well.
Strain twice into a chilled coupe before dusting with grated whole nutmeg.
About this Cocktail
Molly Bán is an old Celtic lament, sung at times of great sorrow and mourning. There's always two sides to every story, so here's the 21st century Molly Bán, a beaut of a drink that's butterscotch creamy, classy and completely and utterly delicious.