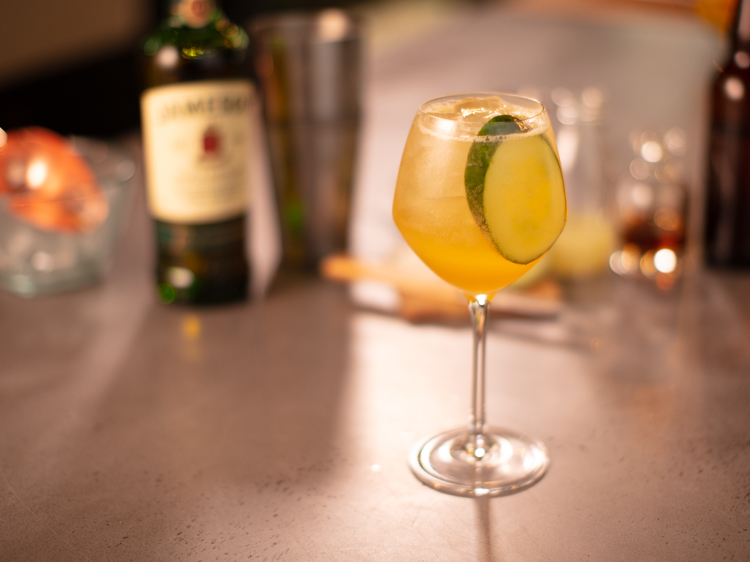 Cocktails
Core Values
We're nothing without our core values. Thankfully this cocktail does the job for us.
How to make
Muddle cucumber slices in your cocktail shaker before adding the Jameson, lemon and agave.
Shake with ice and strain over fresh ice into a wine glass or rocks glass.
Top up with cider.
Garnish with apple or cucumber slices.
(Note – if you use a sweet cider you may want to slightly reduce the amount of agave.)
About this Cocktail
Refreshing healthy vibes in this thirst-quenching special. Similar to our classic JGL but so much more. This cocktail bursts with flavour leaving you feeling all sorts of everything. A must try.