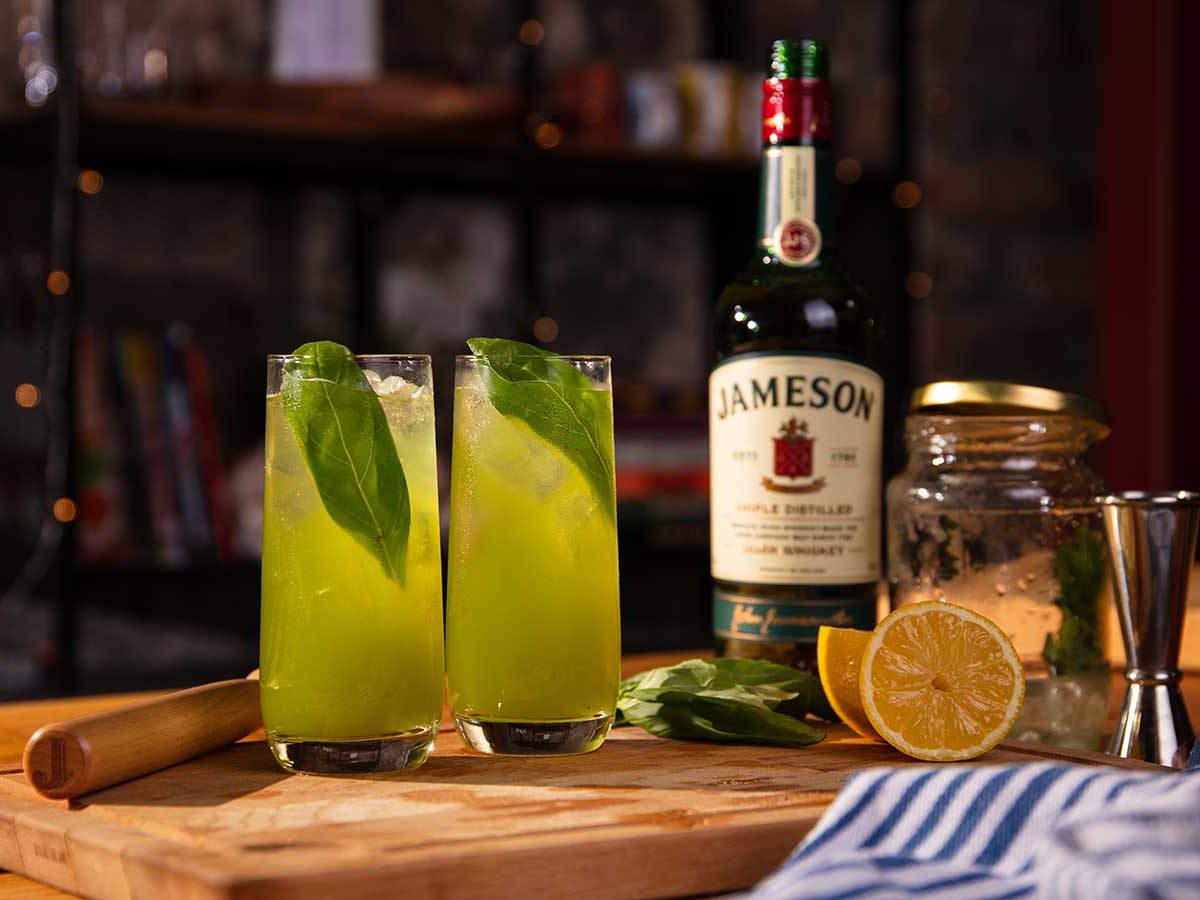 Cocktails
Green With Envy
Ask for a green cocktail, and you shall receive. Easy-to-make and all natural.
How to make
To Make the Simple Syrup: Add 250ml boiling water to 250g white granulated sugar and stir well to dissolve. Allow to cool, bottle and refrigerate.
Lightly muddle basil leaves in your cocktail shaker.
Add all the rest of the ingredients except sparkling wine and shake with ice.
Double strain into a chilled tall glass filled with ice.
Top with sparkling white wine and garnish with a basil leaf.
About this Cocktail
A sweet, citrus and herby mix, that's easy to make and easier to drink. Fresh and green as an Irishman at a sporting event. It's sure to make St. Patrick's day a special one for you and your mates.