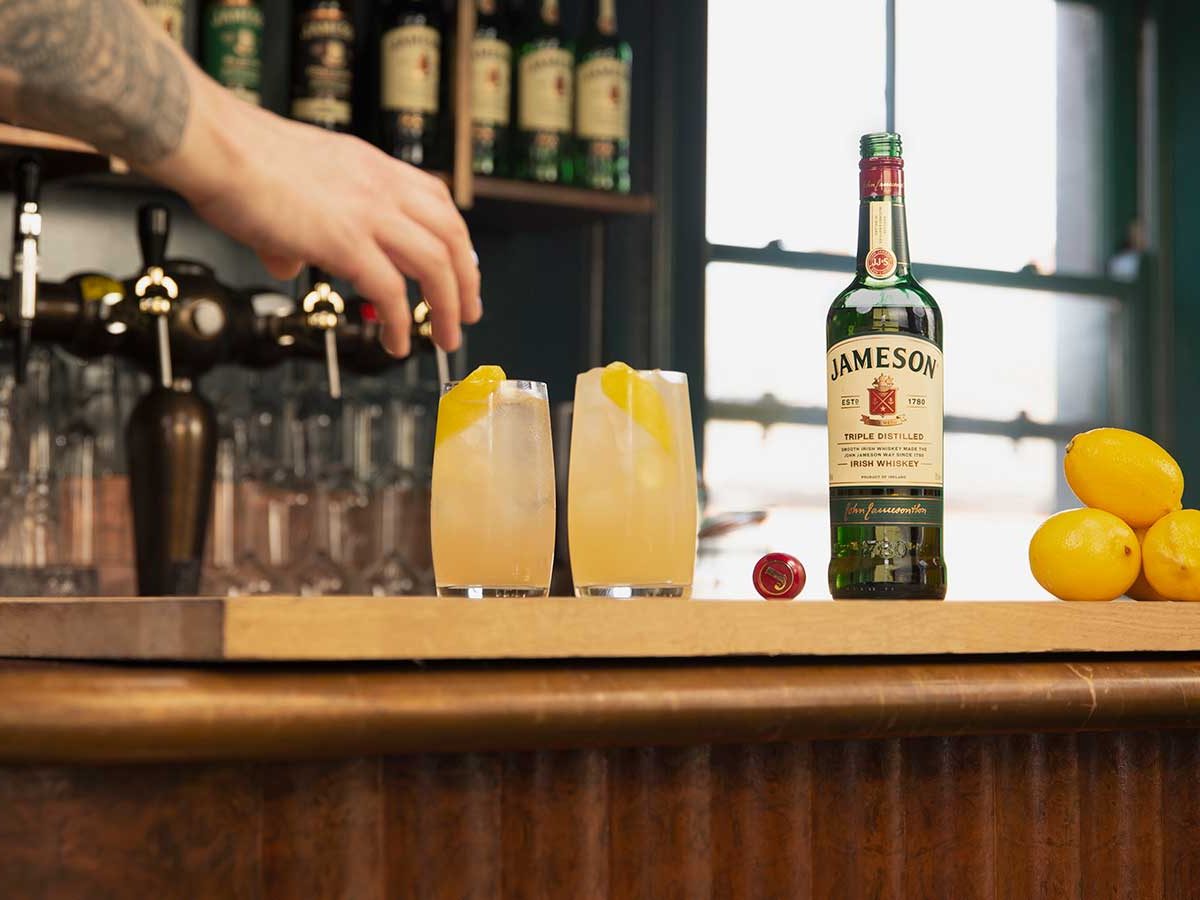 Cocktails
The Hole In One
The traditional Tom Collins has long been associated with post-golf celebrations. In homage to this, we bring you a low alcohol alternative to the Tom Collins, 'The Hole In One'.
Ingredients
30 ml

Apple Juice, Fresh Pressed

15 ml

Elderflower Cordial
1 Part

Apple Juice, Fresh Pressed

½ Part

Elderflower Cordial
How to make
Add Ice.
Mix all ingredients in highball glass.
Top with tonic water.
About this Cocktail
Perfect for any friendly get together, this recipe contains just 10mls of Jameson Original. For great nights and even greater next days!