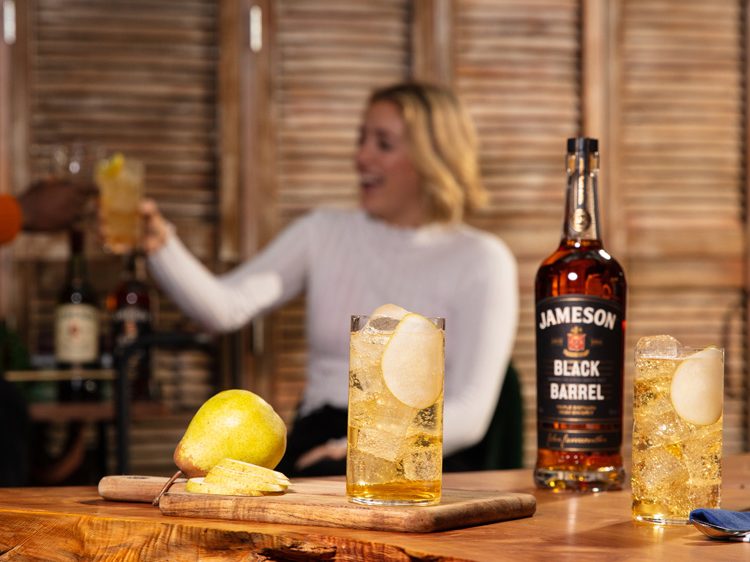 Cocktails
Lo-hi-ball
Is it a low ball? Is it a high ball? Who knows. All I know is it's fizzy.
How to make
Add all ingredients to a highball glass filled with ice and stir gently to mix.
Garnish with a thin slice of pear.
To make Vanilla & Pear Shrub : Add 250g of roughly chopped ripe pears, 250g white sugar, 5ml vanilla extract or the seeds from a vanilla pod and 125ml apple cider vinegar to a bowl. Stir well and leave to sit for 30 minutes before stirring again. Leave to sit for another 30 minutes (or overnight if you have the time). Strain the liquid, bottle and refrigerate.
About this Cocktail
That's right fizzy. Like a cheap bottle of rover cola at football camp in 1999. Only it's totally not cheap. It's classssy. This fruity, bubbly whiskey highball riff is almost a pickle back, only all grown up. Like us… God I miss football camp :(