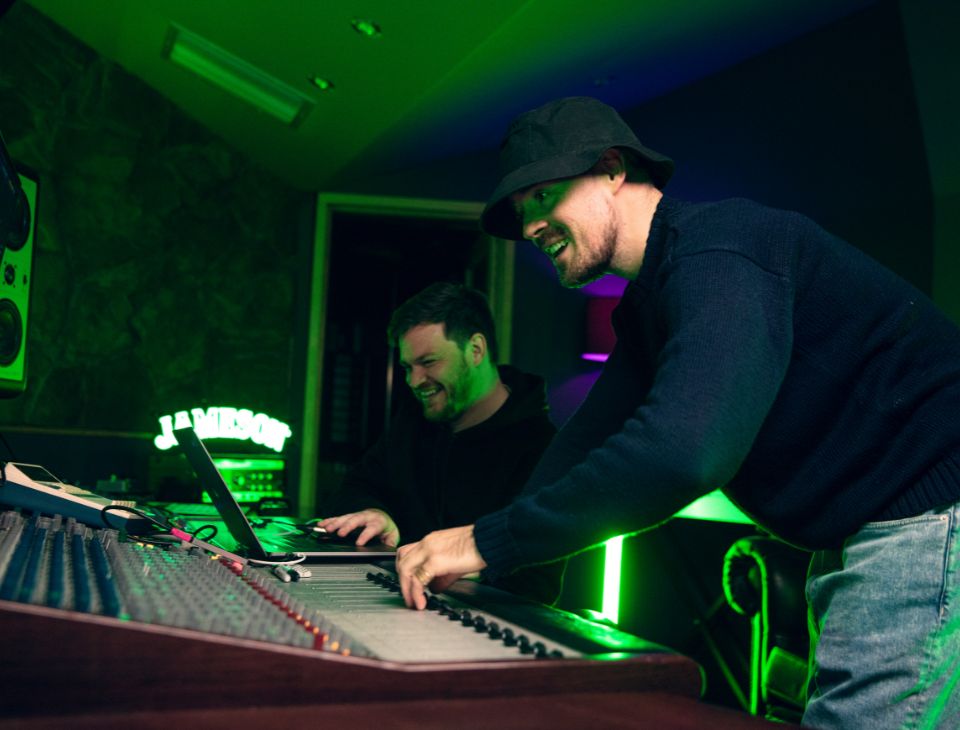 Maverick Sabre and Daithi's homecoming track
The beauty of being Irish? Our appetite for adventure. We venture far and wide, across every corner of this earth—but when we come back together again, it's magic. That's what homecoming is all about. It's also the inspiration behind our latest track in our collaborative series, Open My Eyes.
For this iteration, we brought together two untenable and utterly unique artists: Maverick Sabre and Daithi. The pair connected and blended hip-hop, spoken word, and electronic beats together to create a fresh remix of Maverick Sabre's track Open My Eyes.
Then, to celebrate the launch of the track, we brought the pair back to Dublin, Ireland to perform it live for the first time. Check it out below.