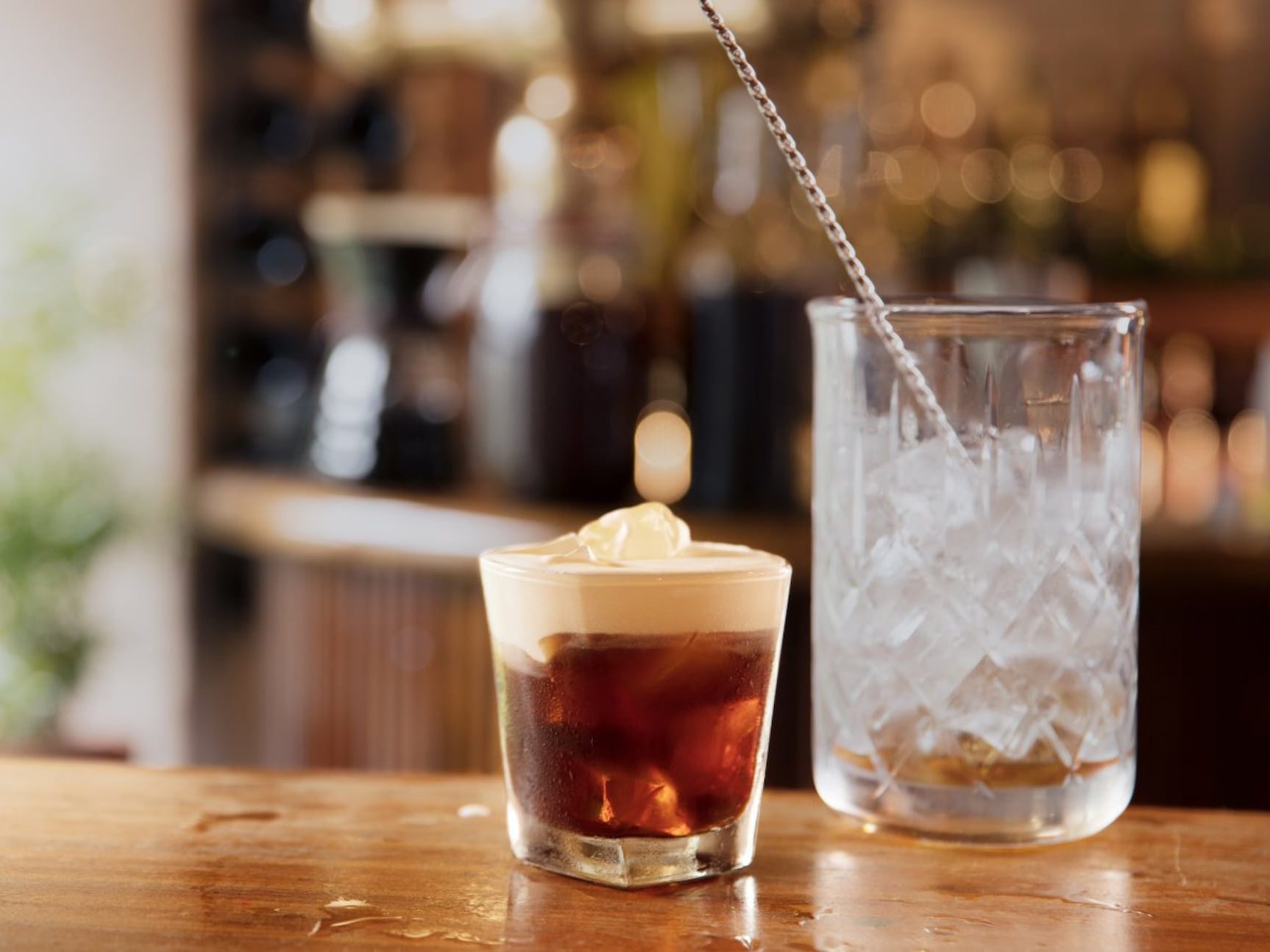 Cocktails
Jameson Cold Brew Cold Irish Coffee
Think of it as an iced-Irish Coffee with a twist combining our Cold Brew Edition with cold brew coffee. A coffee hit with a little edge – the perfect combo for a hot summer´s day
Ingredients
40 ml Cold Brew Coffee

10 ml Demorara sugar syrup

Ice Cubes

50 ml Jameson Cold Brew
1⅓ Parts Cold Brew Coffee

⅓ Parts Demorara sugar syrup

Ice Cubes

1⅔ Parts Jameson Cold Brew
How to make
Pour Jameson Cold Brew, cold brew coffee and Demorara sugar syrup into a mixing glass with ice and stir for 15-25 seconds.

Pour fresh cream into shaker.

Shake without ice to thicken the cream for 15-25 seconds.

Fill glass with ice, almost to the top, you don't want it to poke through the cream head.

Pour stirred liquid into glass.

Top up your whiskey glass by gently pouring your cream onto the top using your bar spoon to make sure the cream doesn't sink.
About this Cocktail
Cool yourself off after a tiring day or kickstart your afternoon with this rich Jameson Cold Brew Based Irish Coffee. Sláinte lads!