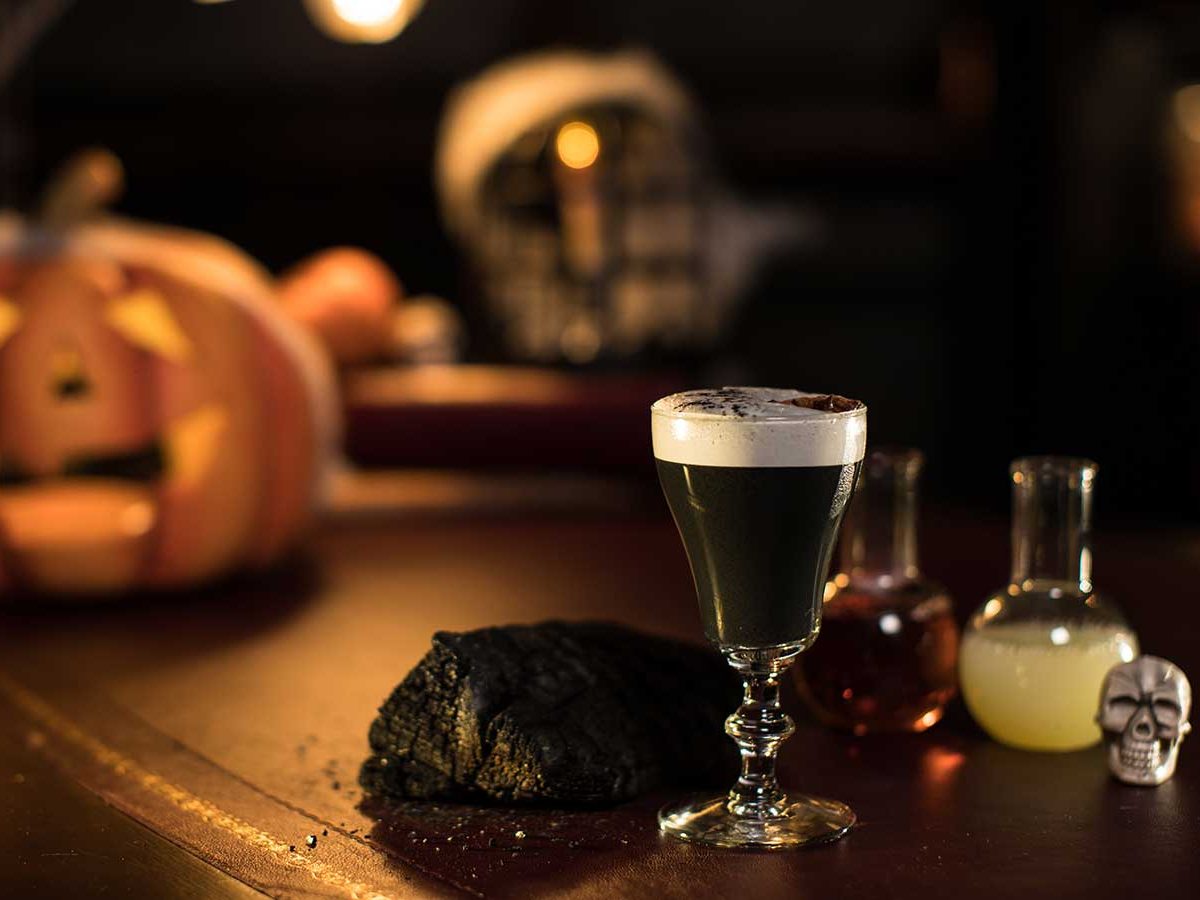 Cocktails
The Abyss
Black as the night it was created. This whiskey sour is hauntingly beautiful. Like the ghost of Joe Dolan singing 'You're Such a Good Looking Woman'. Oh how a man can dream…
Ingredients
½ Teaspoon Activated Charcoal

3 Dashes Angostura Bitters

15 ml Anise Syrup

1 Whole Egg White

Ice Cubes

50 ml Jameson Black Barrel

25 ml Lemon Juice

1 Star Anise
½ Teaspoon Activated Charcoal

3 Dashes Angostura Bitters

½ Parts Anise Syrup

1 Whole Egg White

Ice Cubes

1⅔ Parts Jameson Black Barrel

⅚ Parts Lemon Juice

1 Star Anise
How to make
Place all ingredients into a cocktail shaker.

Add ice and shake well.

Double strain into a chilled glass of your choice.

Garnish with star Anais and small sprinkling of charcoal.
About this Cocktail
Conjured up by our very own Kieran Keane. Bow St. Craft Ambassador by day. Legendary Joe Dolan impersonator by night.