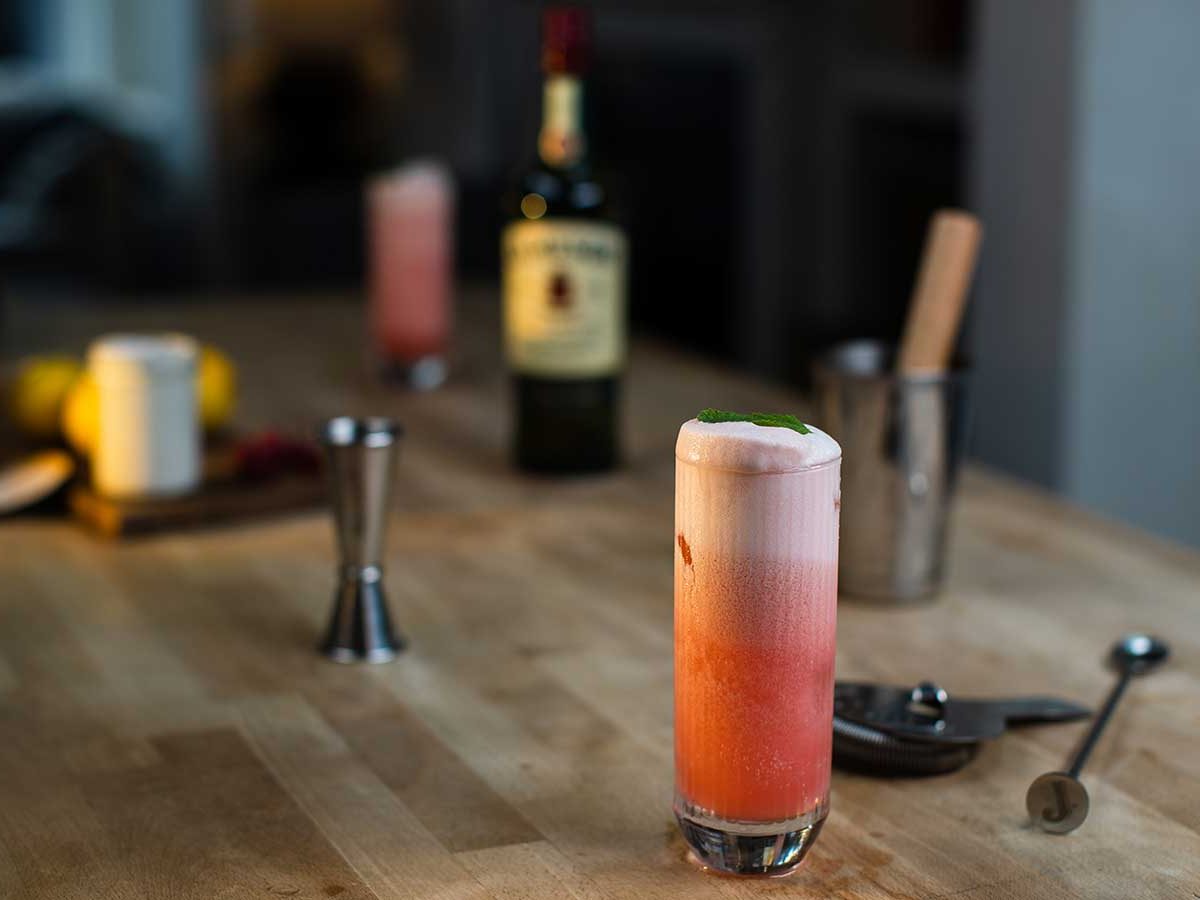 Cocktails
Late Riser
Early to bed. Early to rise. Makes a man healthy, wealthy and wise. But sure who wants that…
Ingredients
10 ml Coconut Cream

5 ml Dry Vermouth

1 Whole Egg White

Ice Cubes

25 ml Jameson Irish Whiskey

25 ml Lemon

4 Whole Raspberry

20 ml Simple Syrup

30 ml Soda Water
⅓ Parts Coconut Cream

⅙ Parts Dry Vermouth

1 Whole Egg White

Ice Cubes

750 Parts Jameson Irish Whiskey

750 Parts Lemon

4 Whole Raspberry

600 Parts Simple Syrup

900 Parts Soda Water
How to make
Add all ingredients except soda water to your cocktail shaker and 'dry-shake' without ice.

Add ice and shake again.

Fine strain into a highball glass filled with ice.

Allow to settle for a few seconds before adding the soda water. (The foam should rise slightly above the rim of the glass.) Garnish with a mint leaf.

To make simple syrup : Dissolve equal parts granulated white sugar in water.
About this Cocktail
This creamy, cheeky cocktail is jam packed with fruity sweetness. Inspired by the classics. Think the Clover Club meets Ramos Gin Fizz. Niche references we know. Thankfully there's google.