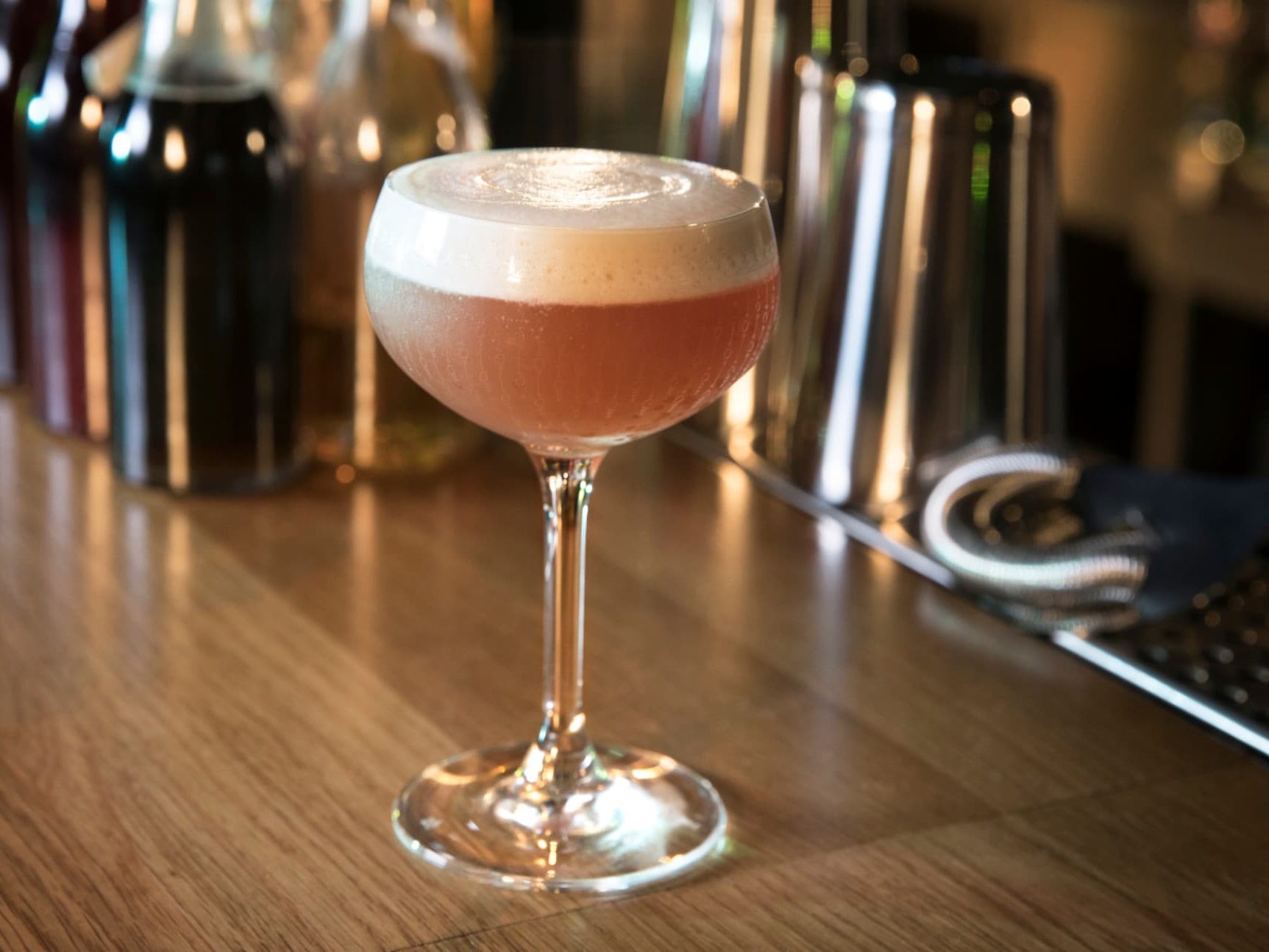 Cocktails
The Sip & Promise
Discover a sweet, spicy twist on a Sour with this drink pairing perfectly the apple & the spices.
Ingredients
20 ml Apple Juice

1 Whole Egg White

Ice Cubes

50 ml Jameson Original

20 ml Lime Juice

20 ml Spiced Apple Syrup
⅔ Parts Apple Juice

1 Whole Egg White

Ice Cubes

1⅔ Parts Jameson Original

⅔ Parts Lime Juice

⅔ Parts Spiced Apple Syrup
How to make
Make the Spiced Apple Syrup

In medium saucepan over medium heat, stir together 1 Litre Apple Juice with cinnamon sticks, cloves, strips of fresh ginger with 1 cup of sugar until the sugar dissolves. Increase heat slightly, then simmer 5 minutes, stirring occasionally.

Strain the syrup into a bottle.

Refrigerate syrup until cold, about 2 hours.

Make the Sip and Promise.

Add your Jameson Original, lime juice, pressed apple juice, spiced apple syrup & the egg white to an ice filled shaker & shake well.

Strain into a chilled coupe.
About this Cocktail
An intricate cocktail, the Sip & Promises is a perfect infusion of spice and sweet. Best enjoyed after dinner! Pro tips: If you don't want to use an egg white to create this creamy texture, swap it for a little bit of Aquafaba, the liquid leftover form cooked chickpeas.