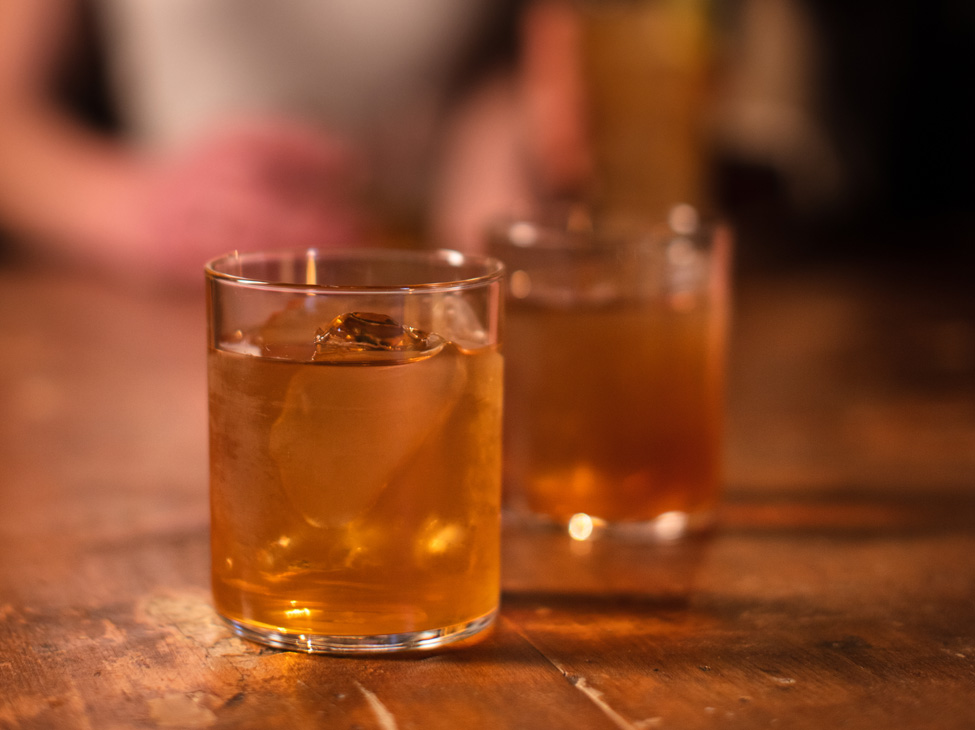 Cocktails
Salt and Honey
Calling our sweet & savoury aficionados! Try this recipe for a deliciously salty uptake on your old friend, the Old Fashioned.
How to make
Prepare the Honey Syrup: In medium saucepan over medium heat, stir together honey and water until honey dissolves. Increase heat slightly, then simmer 5 minutes, stirring occasionally. Refrigerate syrup until cold, about 2 hours.

Add the honey syrup, a pinch of salt and 2 dashes of seaweed bitters into a mixing glass over ice.

Stir until the honey syrup is nearly dissolved.

Fill a rocks glass with large ice cubes, add the Jameson Black Barrel, and gently stir to combine.
About this Cocktail
Looking for a twist on an Old Fashioned? This recipe is for you! Although its origin is not certain, the Old-Fashioned may have been invented by the bartender Martin Cuneo at the "Pendennis Club" in Louisville, Kentucky in 1884. Almost 150 years after, the Old Fashioned is the #1 Cocktail in the World and a perfect way to drink your Jameson Black Barrel.