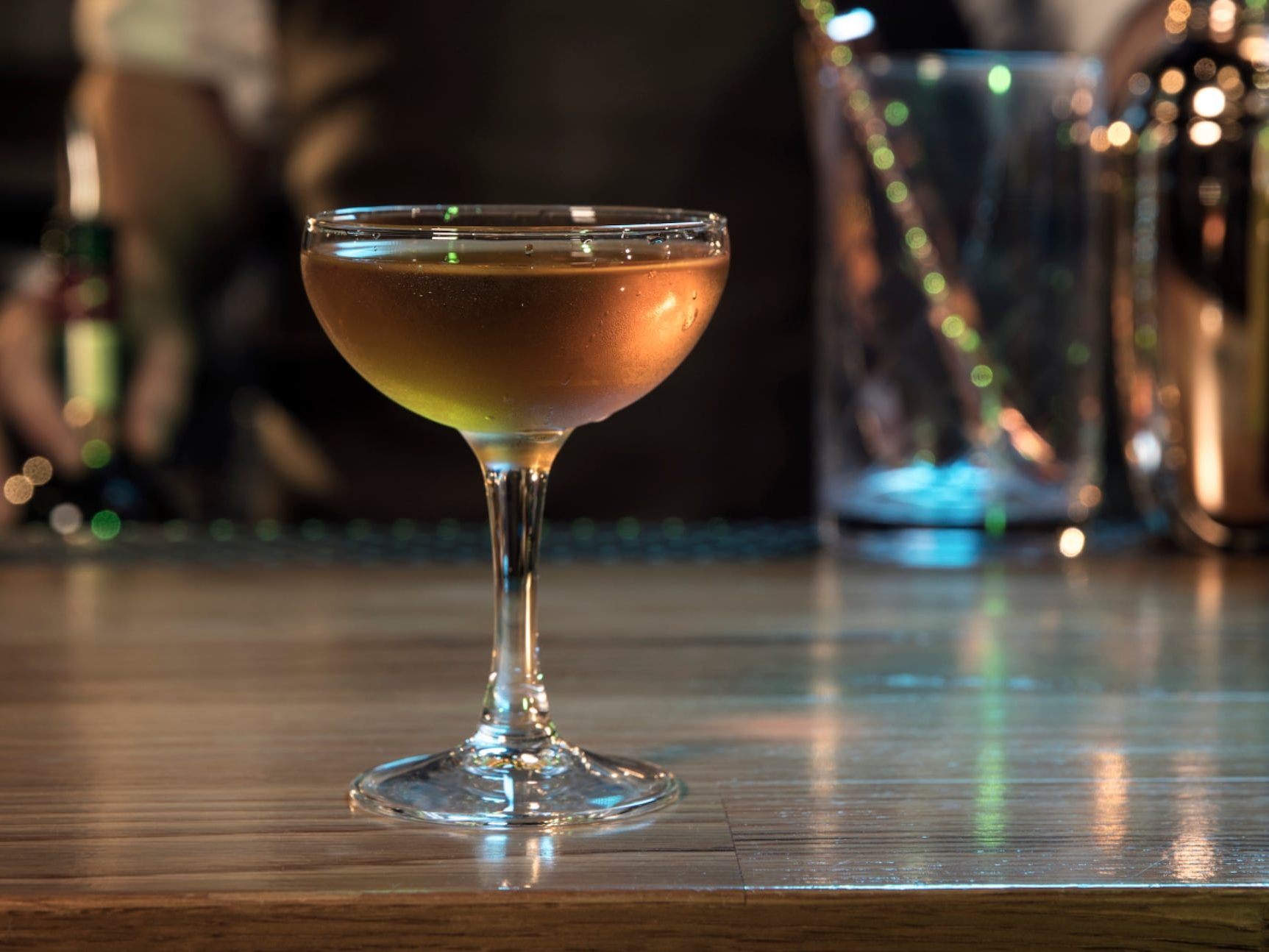 Irish Whiskey Cocktails
Jameson Irish Whiskey Manhattan: The Tipperary Cocktail Recipe
The Tipperary Cocktail is known as the Irish cousin of the classic Manhattan Cocktail. It replaces bourbon or rye whiskey with Irish whiskey, bringing a smoother and less spicy taste. The Irish whiskey adds a unique flavour and complexity when paired with the sweet vermouth and aromatic bitters, elevating the drink to new heights. So if you're feeling a little adventurous and want to add some fun to a classic cocktail, give the Tipperary a try!
Ingredients
30 ml Green Chartreuse

1 Piece Green Olive

Ice Cubes

30 ml Italian Vermouth

30 ml Jameson Original

2 Dashes Orange Bitters
1 Part Green Chartreuse

1 Piece Green Olive

Ice Cubes

1 Part Italian Vermouth

1 Part Jameson Original

2 Dashes Orange Bitters
How to make
Stir all the ingredients, including Jameson Irish Whiskey in a mixing glass with ice. Once you're happy with the taste, strain into a chilled coupe glass.

For an added touch of class, garnish with a green olive.
About this Cocktail
There is a history lesson behind this elegant drink, beginning with its first appearance in Hugo R. Ensslin's 1917 book, "Recipes for Mixed Drinks". The story tells how a guest walked into a pub and asked for a drink while humming the song "It's a Long Road to Tipperary". At the time, this song was an anthem for homesick Irish soldiers in the British army during World War I.
Of course, a drink named for Tipperary, a county in Ireland, would feature Irish whiskey. Today, its intricate balance of herbal sweetness and tangy dryness makes it perfect for those who enjoy a stiff concoction.