Explore London
Discover London
Like a Local
There's never a dull day in London (if you ignore the weather).
In a city this size there's always something to do. A hotpot of culture, creativity, music, and more, whatever your interests might be London probably has an answer or an event for you. From eating great food to discovering unknown artists, there are ever evolving exhibitions, restaurants and bars to discover.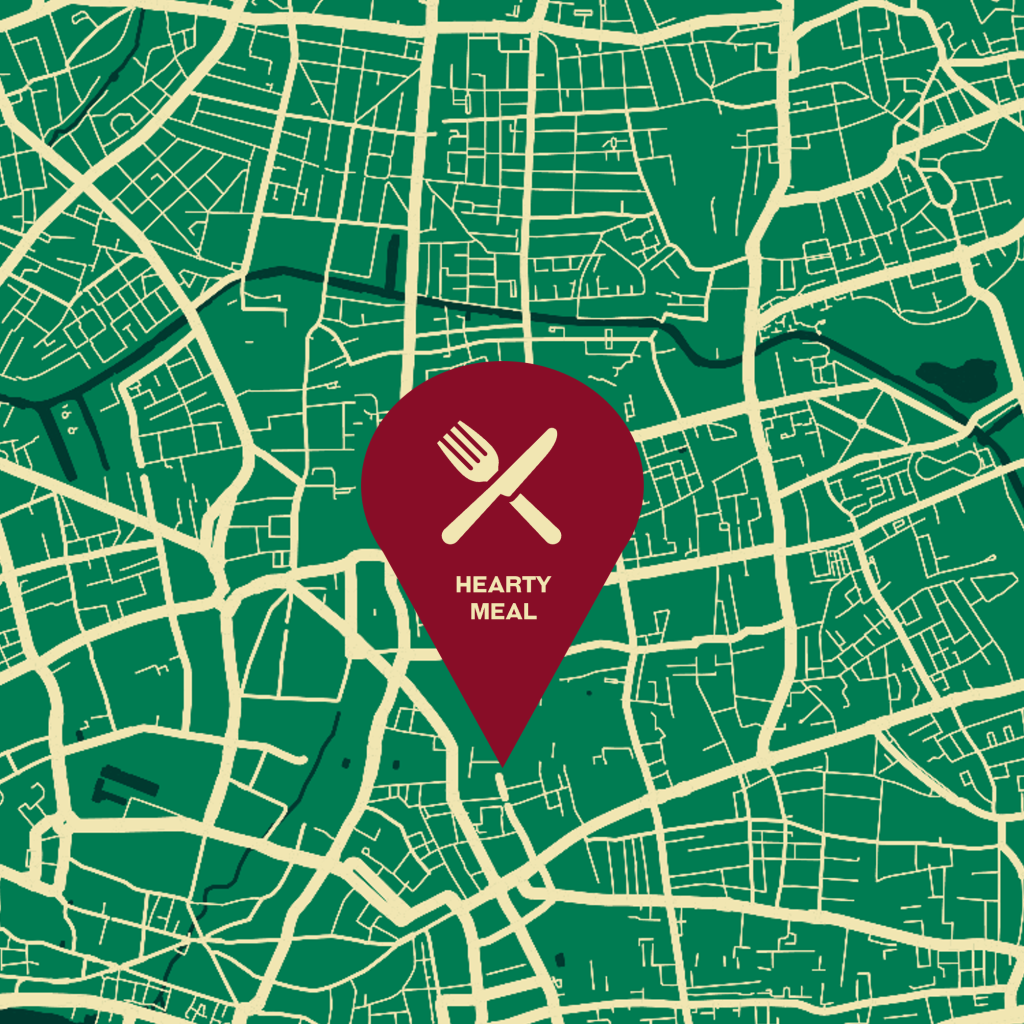 BRICK LANE
MONDAY – SUNDAY
Brick Lane, London, E1
If you're around Shoreditch be sure to get a curry in Brick Lane. The area is full of award-winning curry houses: Aladin, Sheba and City Spice are just a few worth heading to. We're talking samosas, tikka masala, biryani's and vindaloo's. Be sure to make an evening of it with your mates.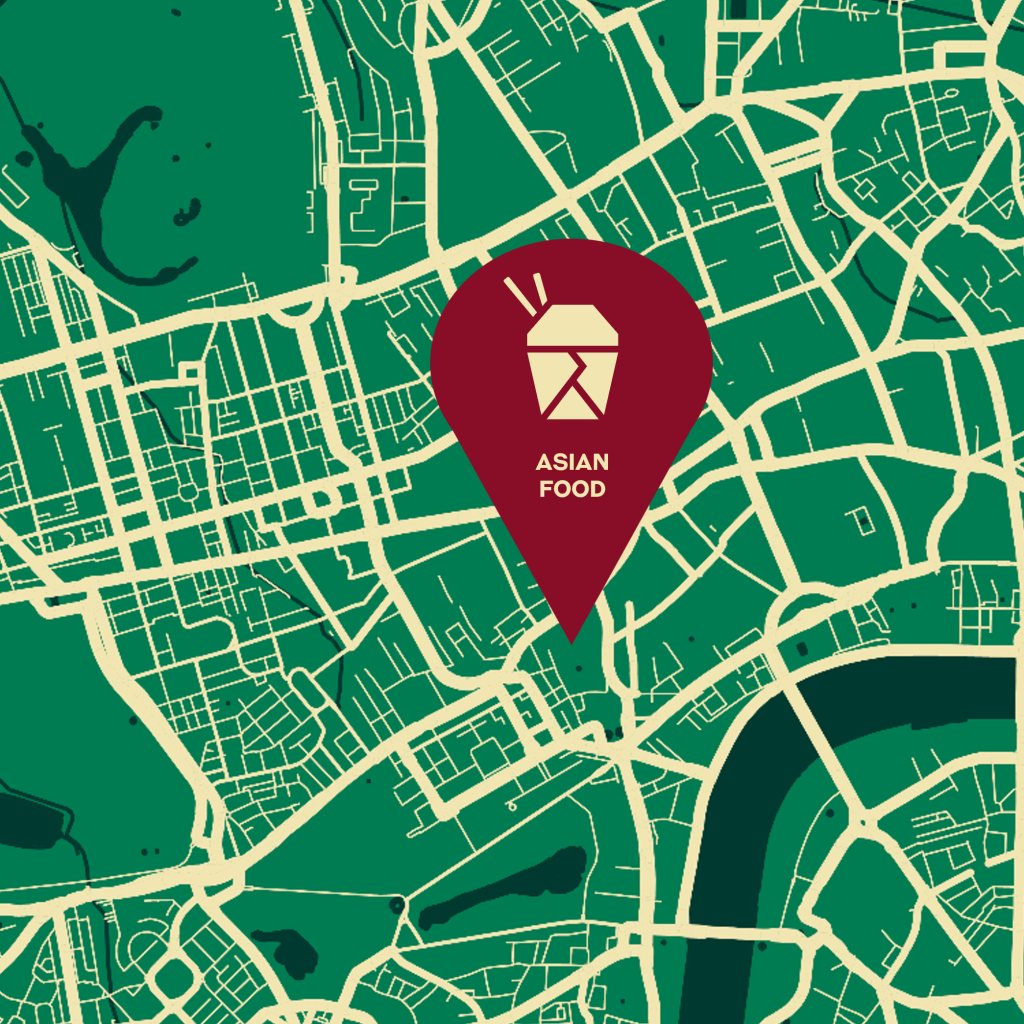 SPEEDBOAT BAR
MONDAY – SATURDAY
Speed Boat Bar, Chinatown, London
The Speedboat Bar brings Bangkok's Thai flavours in a fun bustling canteen environment, to Chinatown. With a great menu & open until late on Friday & Saturday's the pool table & electric Thai pop create the party vibe.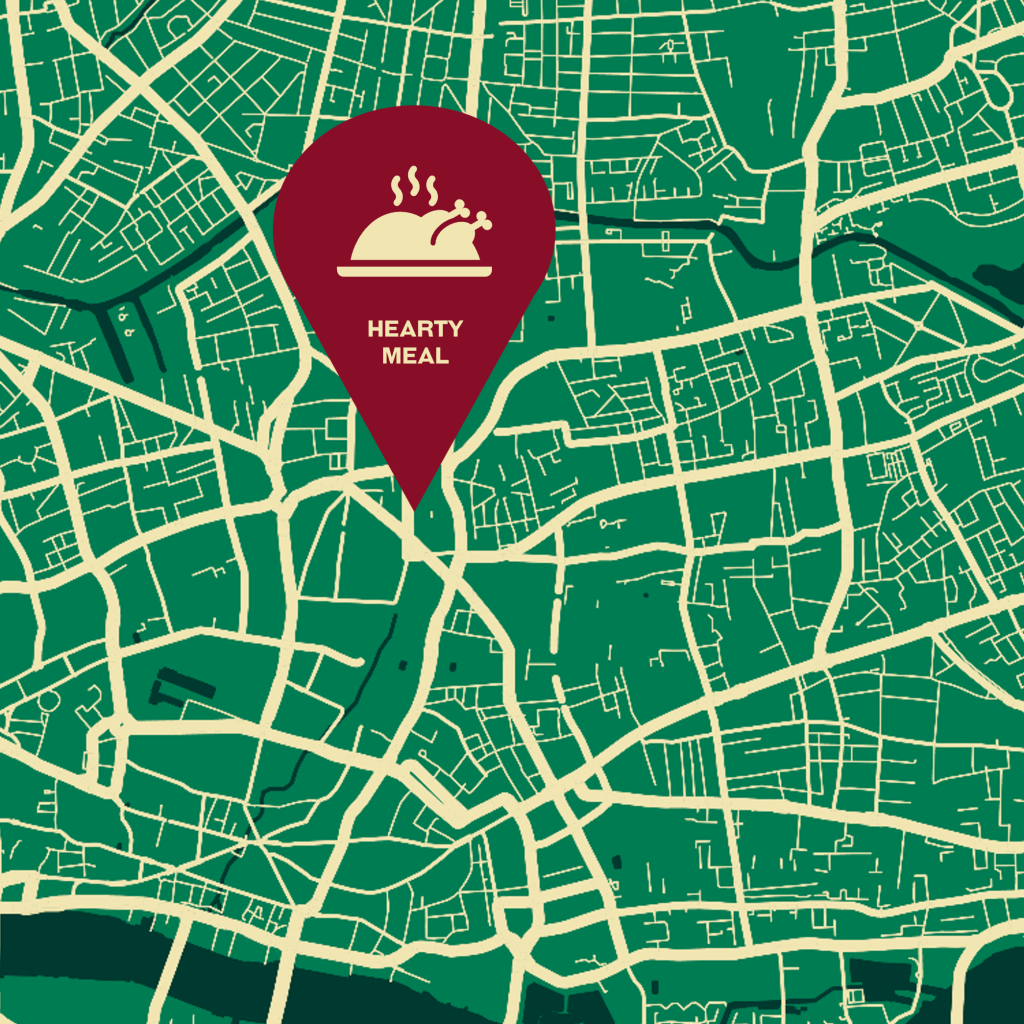 BLACKLOCK SHOREDITCH
SUNDAY
28-30 Rivington St, London, EC2A 3DZ
No trip to London should be complete without a Sunday Roast. This meal is what grounds the week past and the one ahead. It's a rite of passage for any Brit to attempt making one. But since you're only visiting you should head to Blacklock's; it's rated pretty highly.
You're welcome.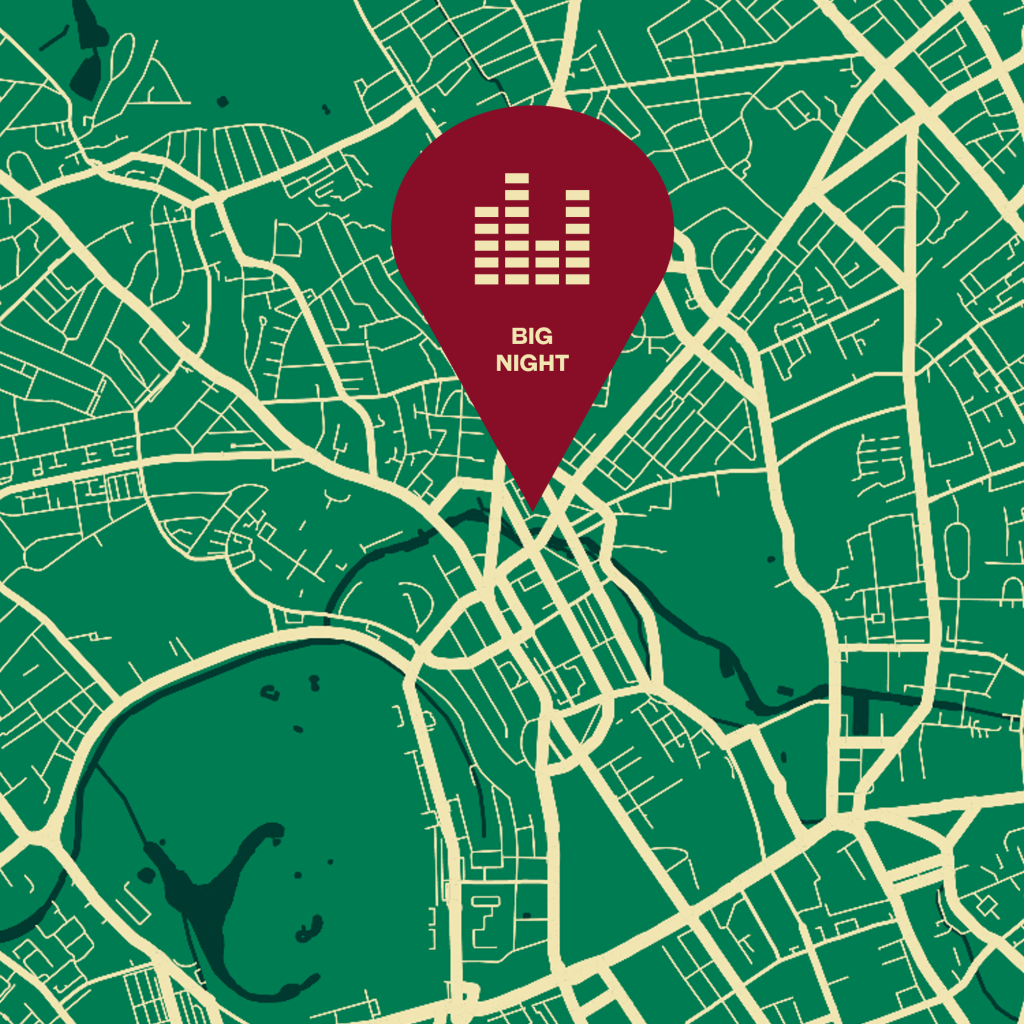 MA PETITE JAMAICA
MONDAY – SUNDAY
 4-6 Inverness St, London, NW1 7HG
With DJs spinning the decks on Fridays & Saturdays you're guaranteed that Jamaican party vibe as you get your jerk chicken fix with friends. This might not be the biggest restaurant but it more than makes up for it in hospitality. They also serve a great cocktail.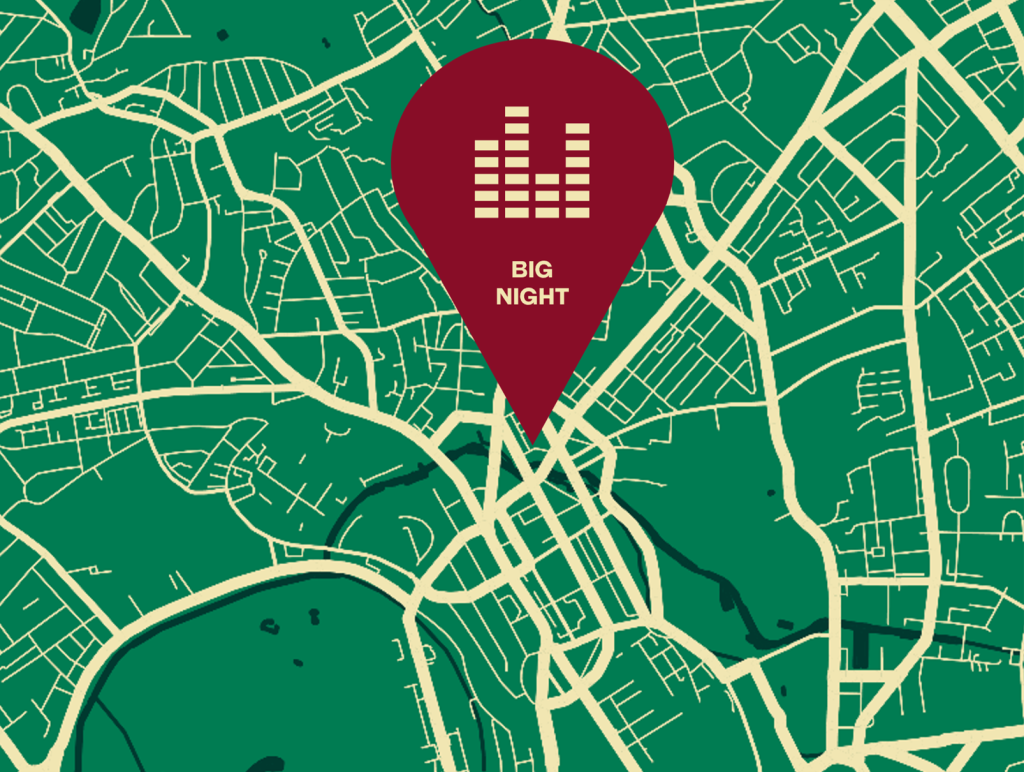 VICTORIA PARK FOOD MARKET
SUNDAY
Pound Path, Victoria Park, London, E3 5SE
The choice is yours. Whatever you choose, from whichever of the many food stalls takes your fancy, you'll get to enjoy it all in one of London's beautiful parks. You'll be in no rush on the Sunday morning you venture east to Victoria Park. It just feels very chilled here.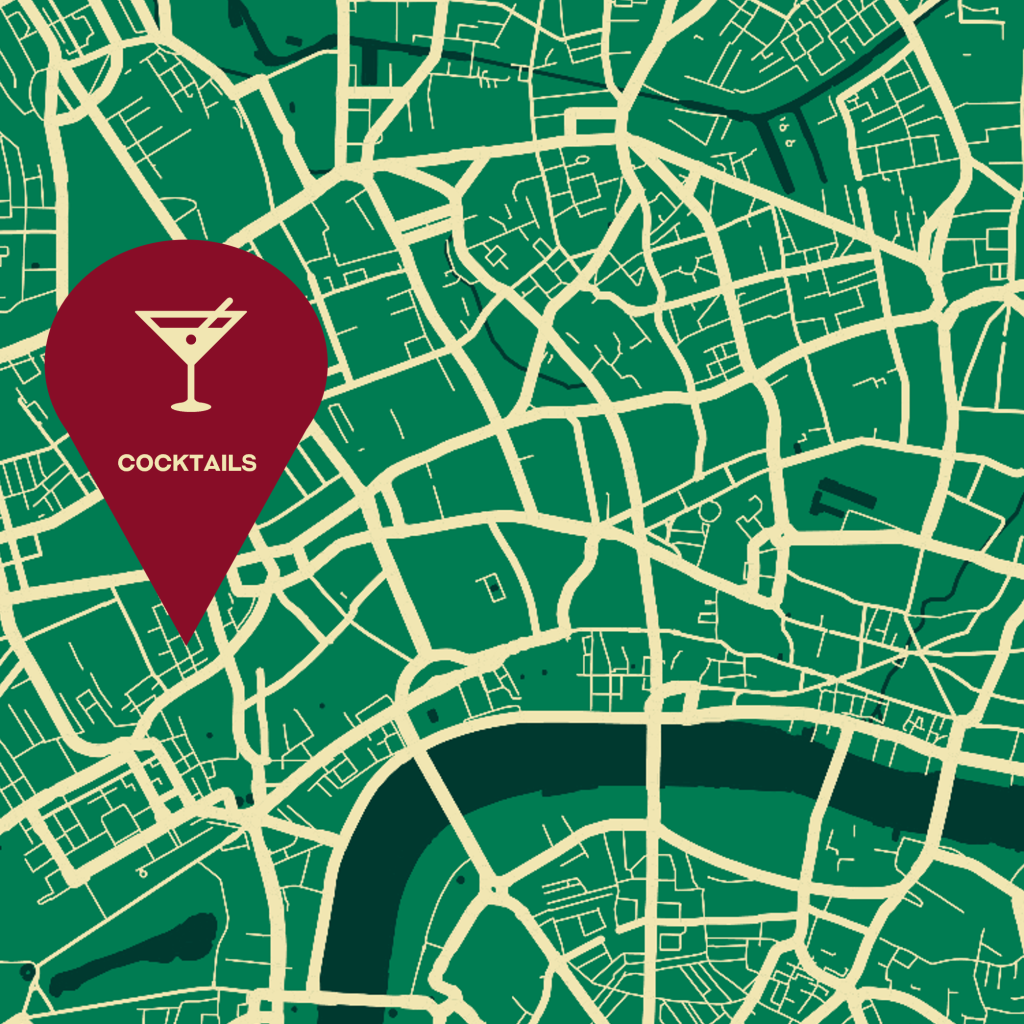 SWIFT
MONDAY – SUNDAY
12 Old Compton St, London, W1D 4TQ
If you're looking for world class cocktails London has a lot to offer, but if you're looking for the best cocktail bar in London look no further.
The bright & light cocktail bar upstairs offsets the darker more atmospheric bar downstairs (with an astonishingly wide range of whiskeys).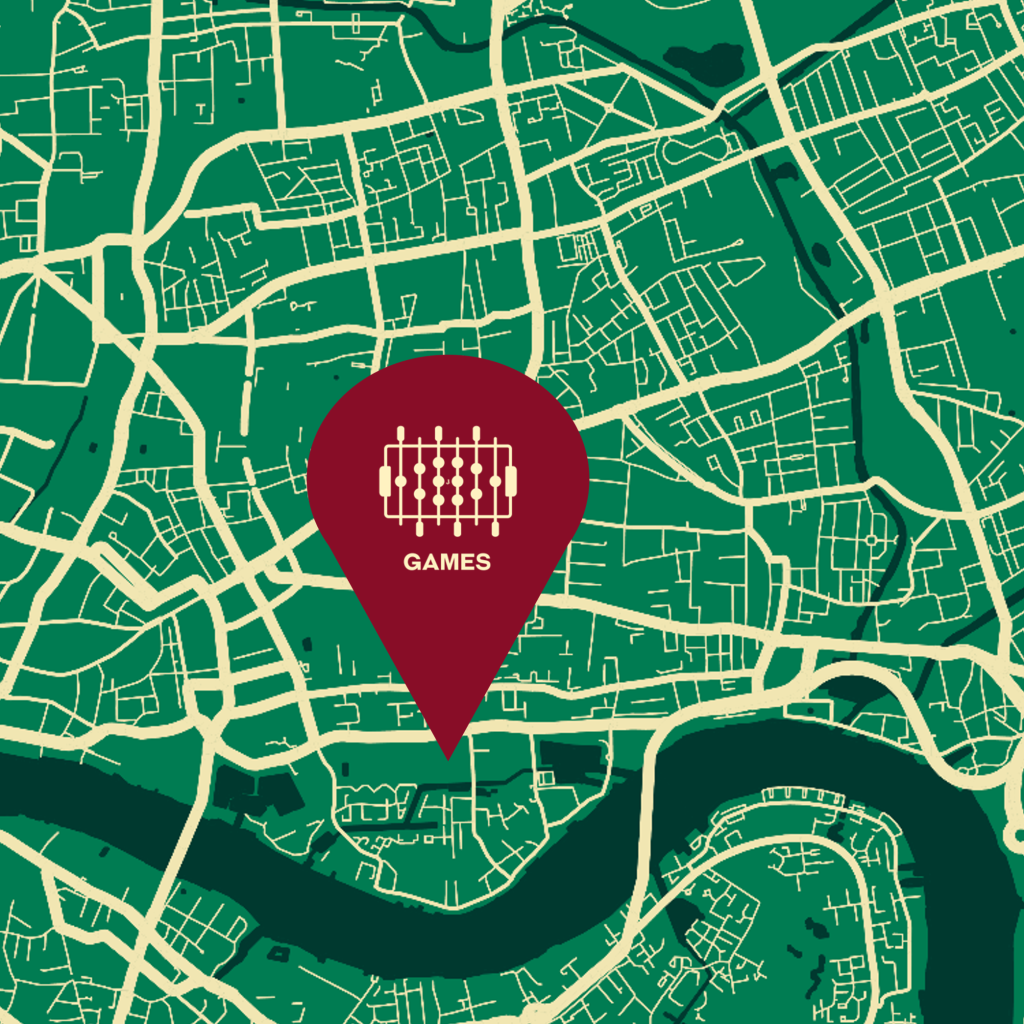 SKYLIGHT
THURSDAY – SUNDAY
Tobacco Dock, London, E1W 2SF
Known by Londoners for its impressive rooftop views, the better kept secret here is the urban playground on floor 9.
Ping Pong, shuffle boards, sofas to hang out on, this is the perfect place to have fun and make new friends over a drink. With DJs getting the party going over the weekend and screens airing live sport this is a hangout like no other.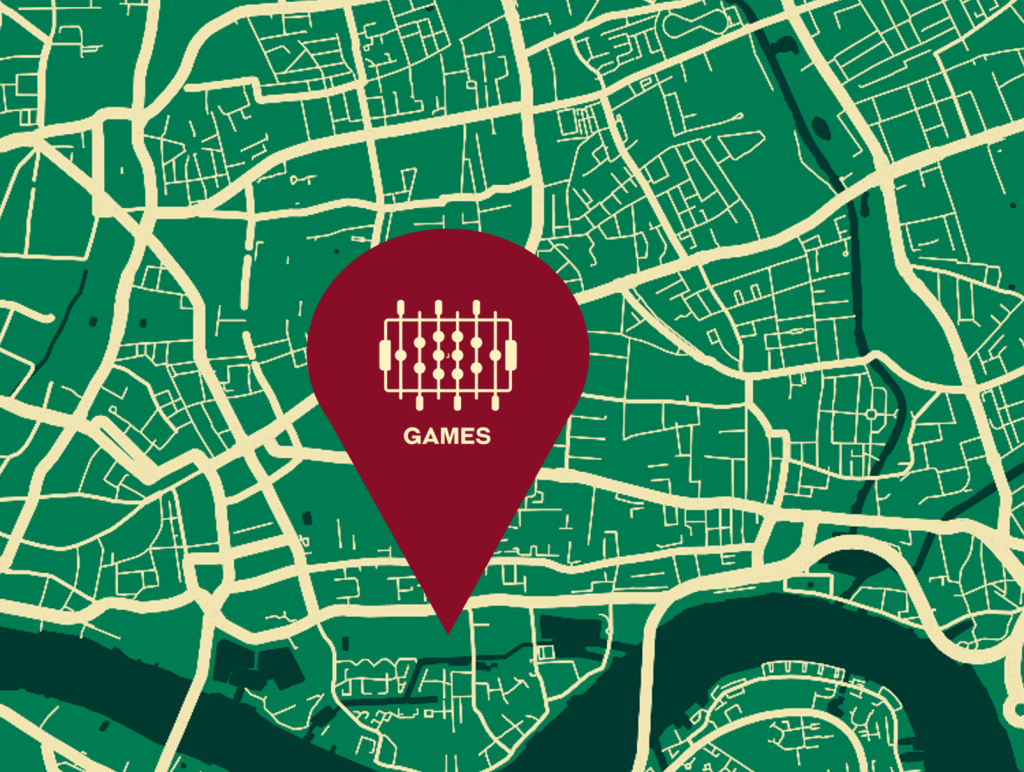 CROWN & SHUTTLE
MONDAY – SUNDAY
226 Shoreditch High Street, London, E1 6PJ
Whether its sunny or not this pub's a total gem, though the back garden has gone and won awards for being the best place in the city to head to for a drink in the sunshine. Strong selection of drinks at the bar, great burgers and the bar team all have wicked sense of humour.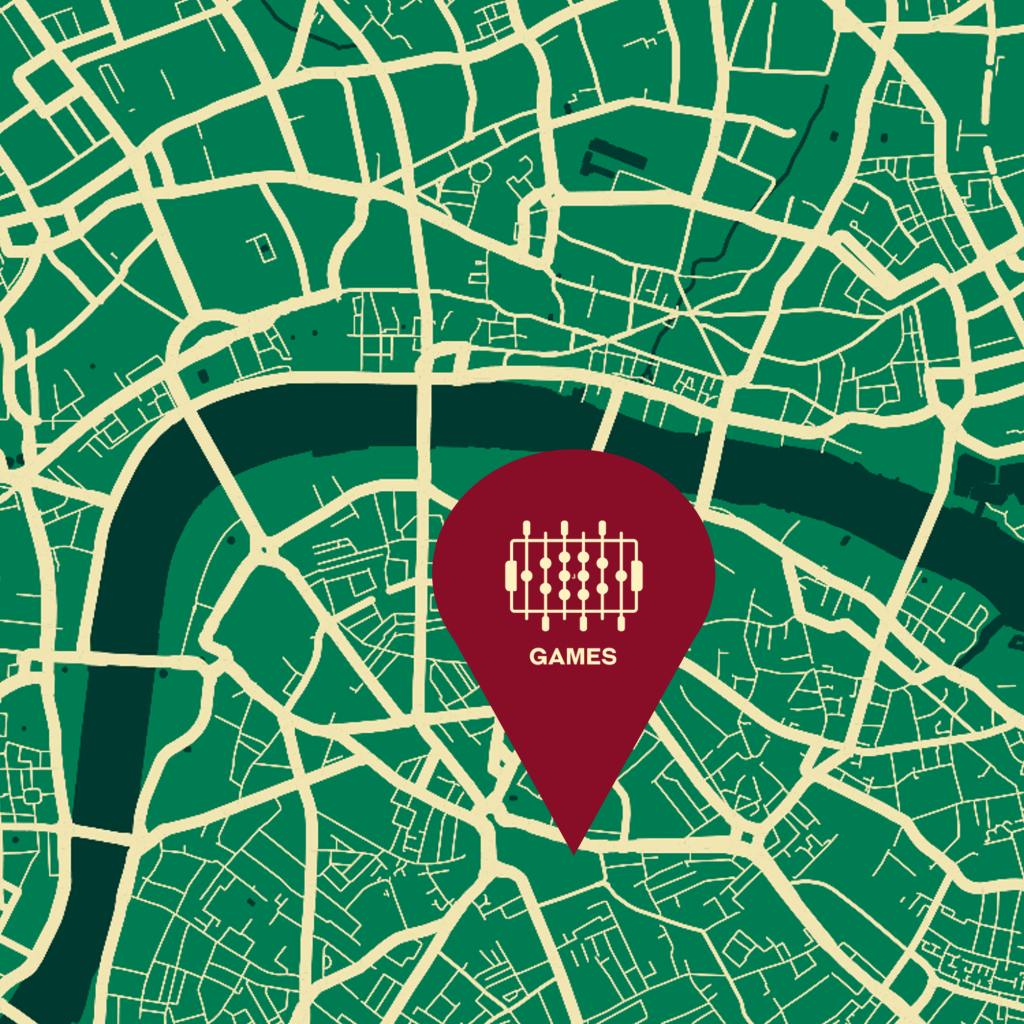 FOUR QUARTERS
MONDAY – SUNDAY
187 Rye Ln, Peckham, London, SE15 4TW
If you fancy yourself to be a top-end gamer, why not show off your skills at the Four Quarters retro arcade bar. Great range of drinks to keep you fuelled for your e-sports showdown.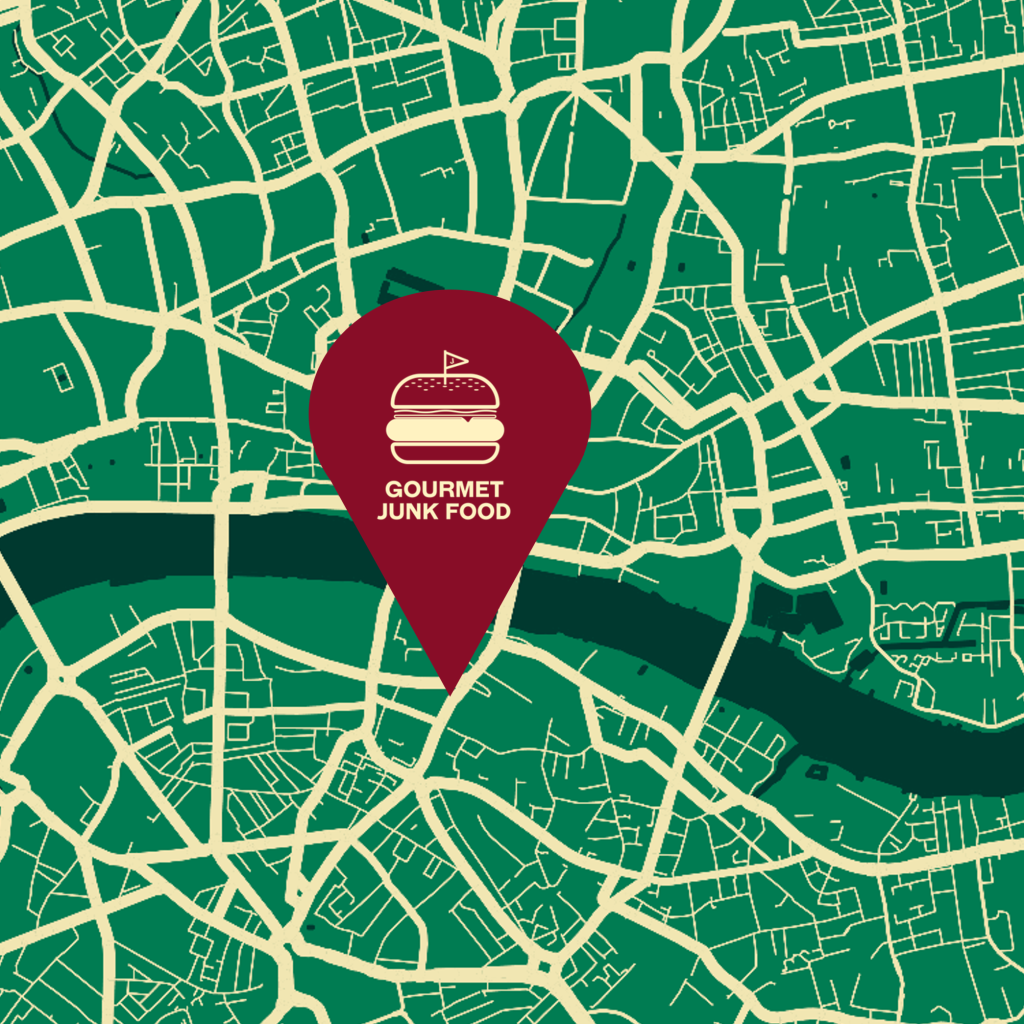 WHISKEY GINGER
TUESDAY – SUNDAY
Arch 2, Green Dragon Court, Borough, London, SE1 9AW
Burgers & Hot Dogs are served throughout the day and into the evening at Whiskey Ginger, but it's the cocktails that really stand this bar apart from its neighbours in Borough Market.
The team are great craic and can shake up any number of spins on a classic.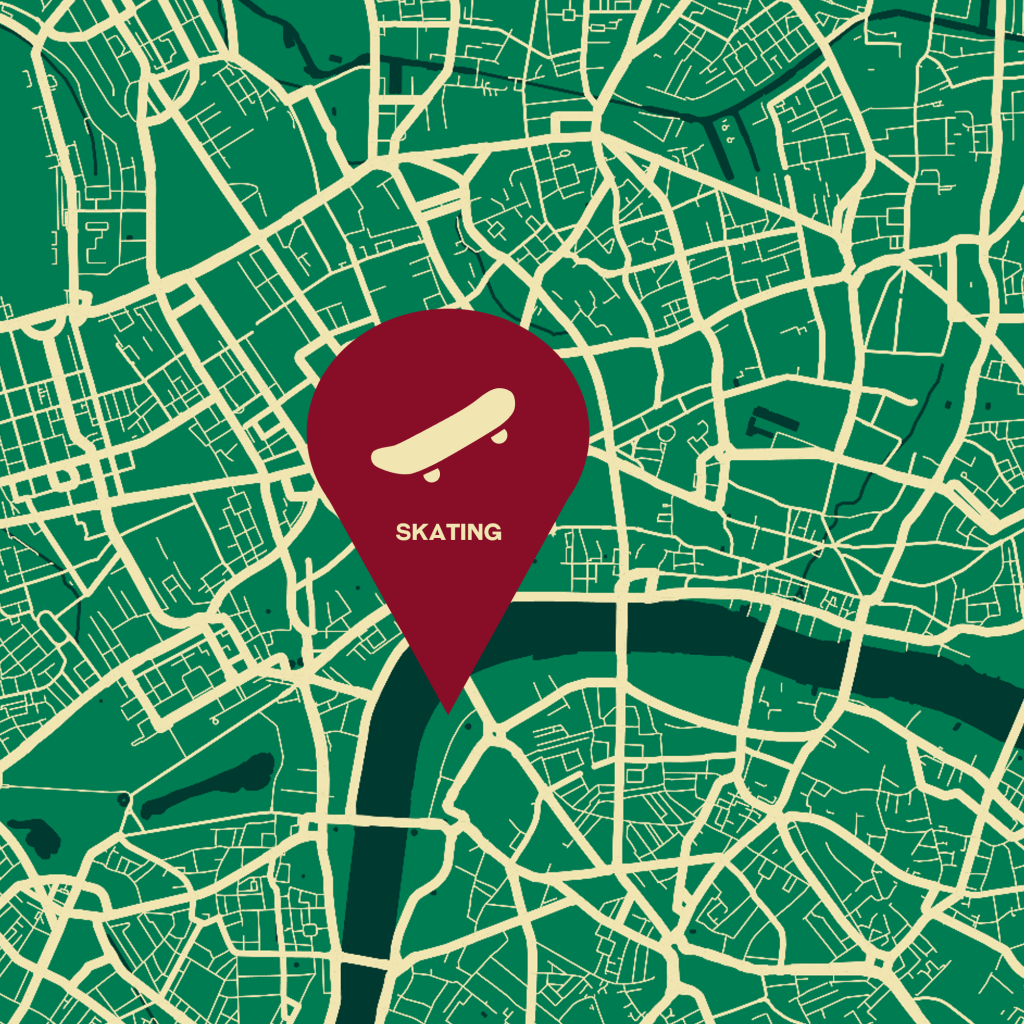 SOUTHBANK SKATE PARK
MONDAY – SUNDAY
Southbank Undercroft, Festival Pier, Lambeth, London, SE1 8XZ
Skateboarders flock to the under croft of the Southbank Centre. The location, atmosphere, acoustics, and fact that it's all undercover result in a pretty perfect hangout for skaters and graffiti artists alike. It helps that there are food markets, restaurants & bars nearby.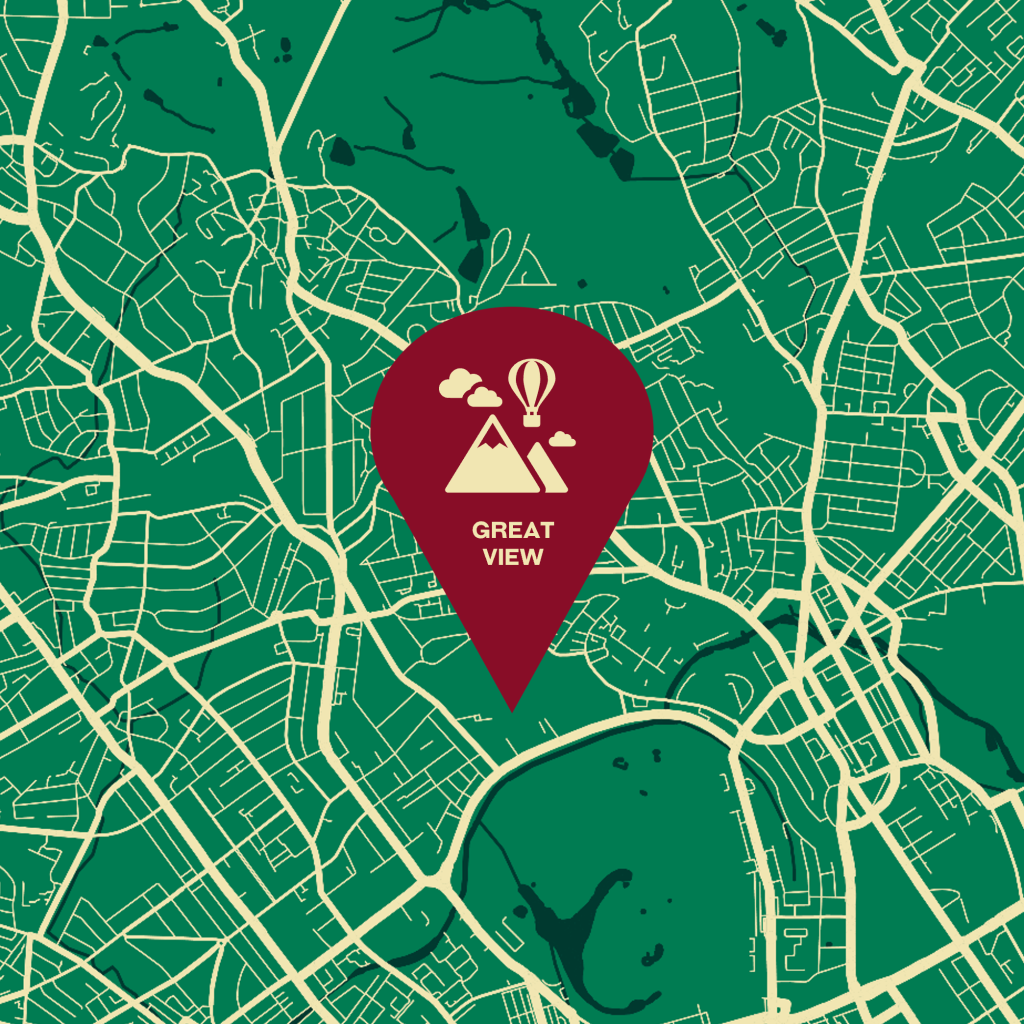 PRIMROSE HILL
MONDAY – SUNDAY
Primrose Hill Rd, London, NW1 4NR
Head north and you'll get stunning views of the city. As days out go, Primrose Hill couldn't be better when the weather's half decent. Head there for fresh air, a walk with friends, or a little bit of chill time. Take a book. Or don't.
It's good for the headspace and is pretty epic as views go.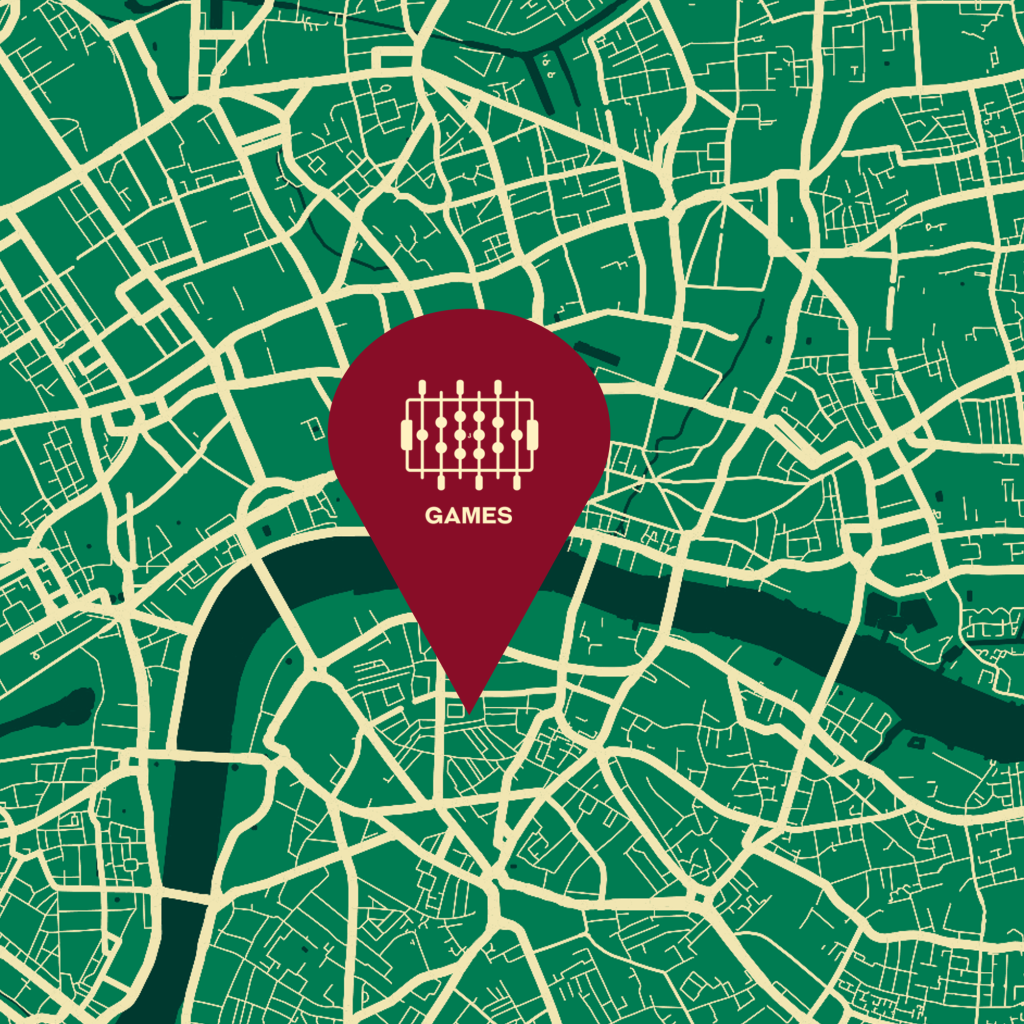 GAMEBOX
MONDAY – SUNDAY
Arch 3, 83 Scoresby St, London, SE1 0XN
Lose yourself in virtual arcade style gaming, either battling with or against your mates. Either way you're locked in a cube with them, dashing about with a sensor on your head for 60 minutes. So, all that really counts is how you manage your competitive streak and how comfortably you can all laugh about it later.
The choice of games down to you, you just need to decide where your skillset lies.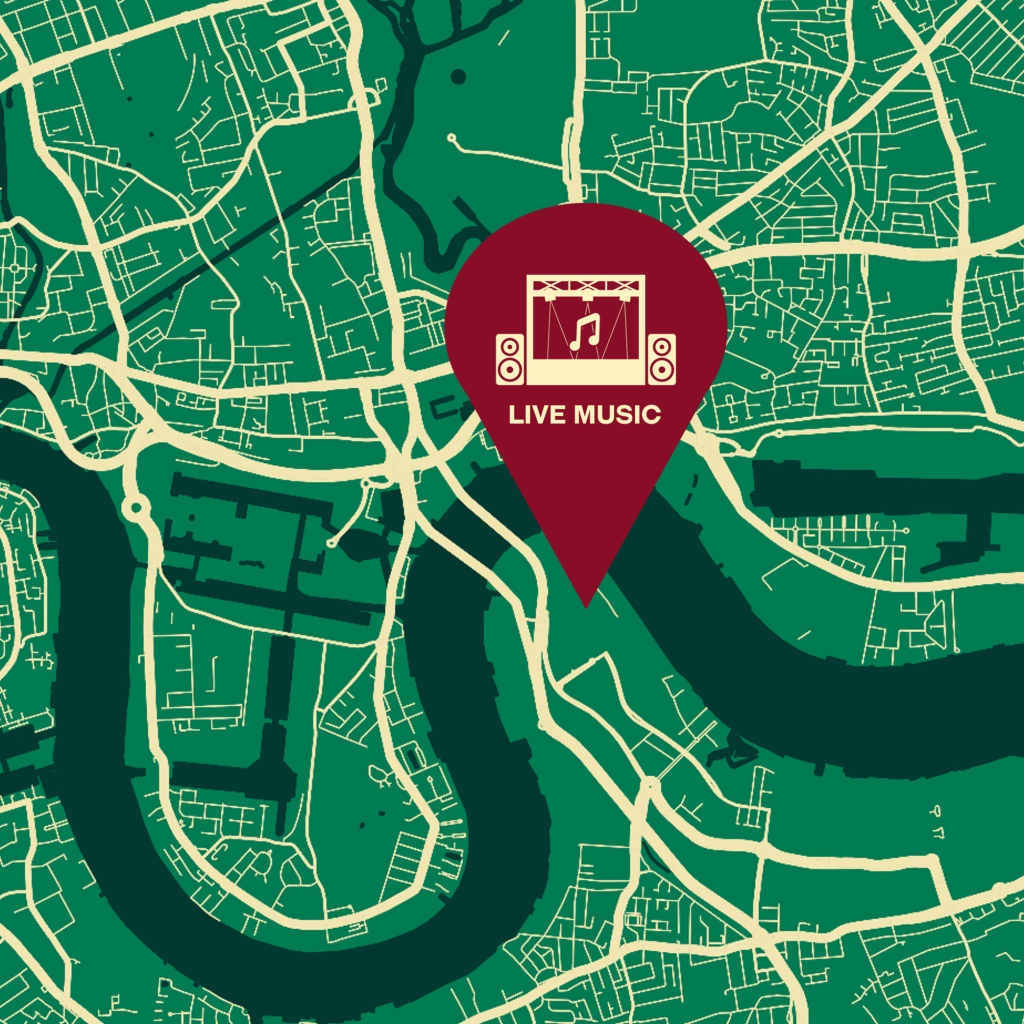 LIVE MUSIC
MONDAY – SUNDAY
ALL ACROSS LONDON
Check out what gigs are playing at live music venues across the capital. From indie to house, rock through to Kpop the music scene in London is as diverse as the city itself. If you've the appetite, you'll find artists performing.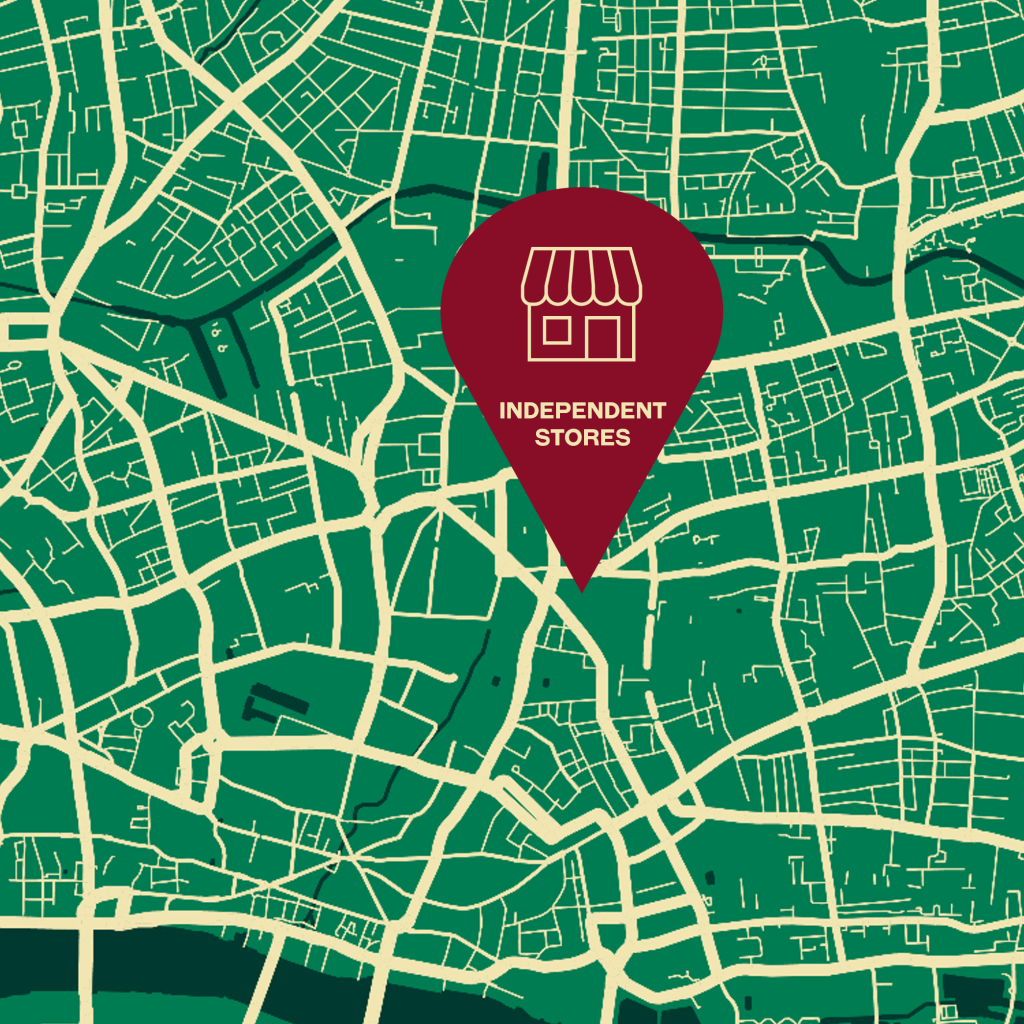 BOXPARK
MONDAY – SUNDAY
2-10 Bethnal Grn Rd, London E1 6GY
Pop up events, independent stores and street food all in shipping containers in a cool area of town. Wondering around to take photos of the street art is a known pastime in this area of Shoreditch. Everything's just so cool.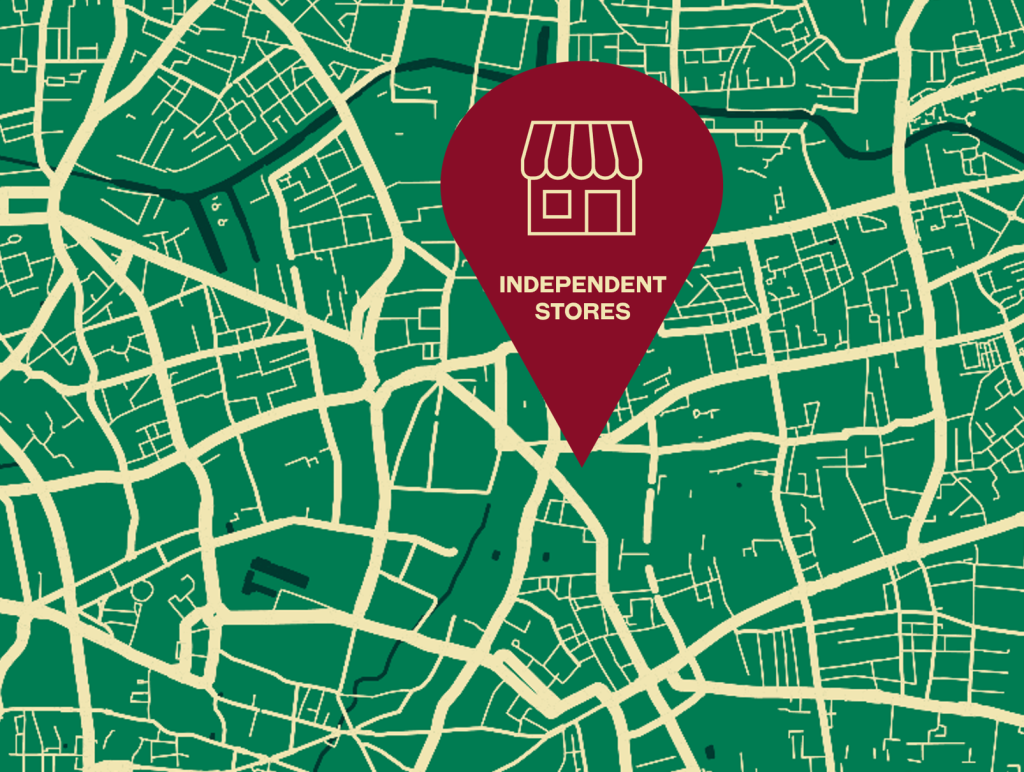 MEANING
You'd hear this a lot in London when friends are happy to buy one another their drinks
EXAMPLE
"I'm heading to the bar. I'll get the next round in. Were you drinking a JGL?"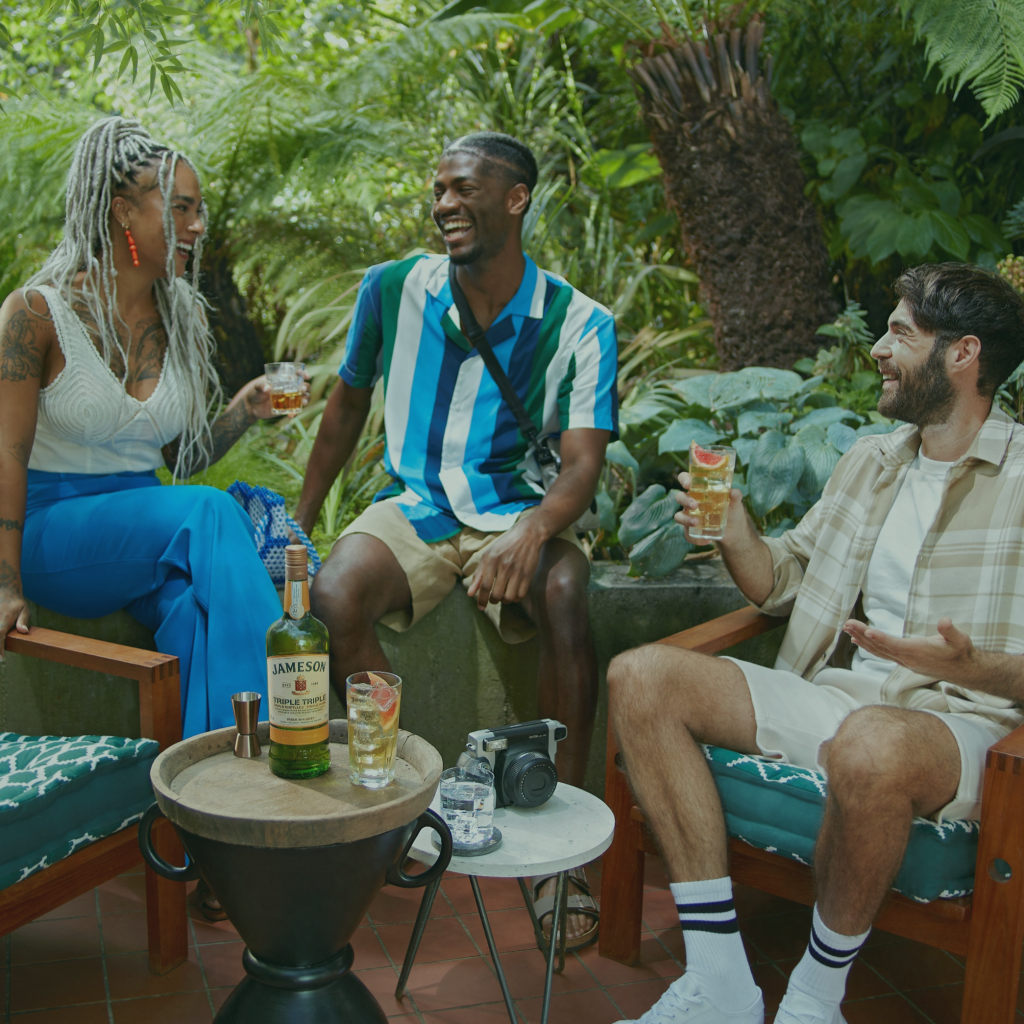 Wherever you go Jameson is welcomed to the table for its smoothness, great on its own or in cocktails. Simple or complex. Either way opening a bottle of Jameson is the equivalent of inviting someone to pull up a chair and join the chat.
Since you're here, check out the Jameson Triple Triple & grapefruit cocktail that you could make friends after you've picked up a bottle on your journey. Sláinte