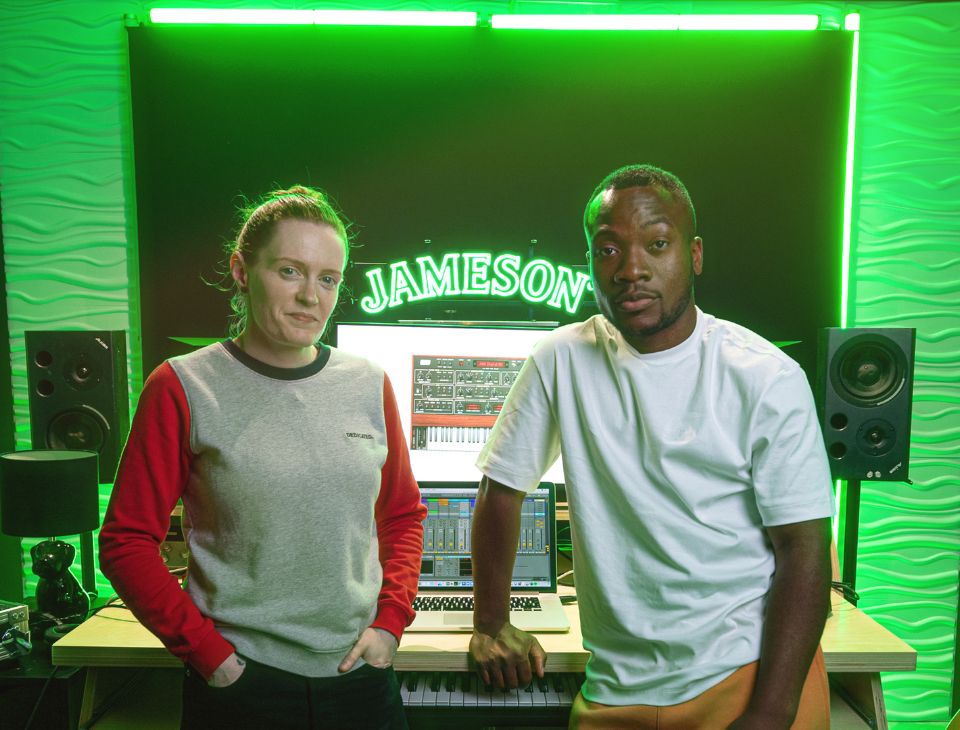 MuRli & Elaine Mai and the Heart of Collaboration
Every Jameson Connects collaboration has its own unique flavour and this collab was no different. We searched for the best of the best in the Irish music scene. Two unlikely figures that you wouldn't instinctively put together, but when you do, it sparks the incredible.
First we've got MuRli, an enigmatic rapper, producer and songwriter with a Choice Prize already under his belt. Then, enter Elaine Mai, the electronic producer known for her hypnotic beats. Put them together and what do you get? Magic. And a damn good track.
We captured their experience working on the piece in a short film. Click through below and soak up all the inspo.