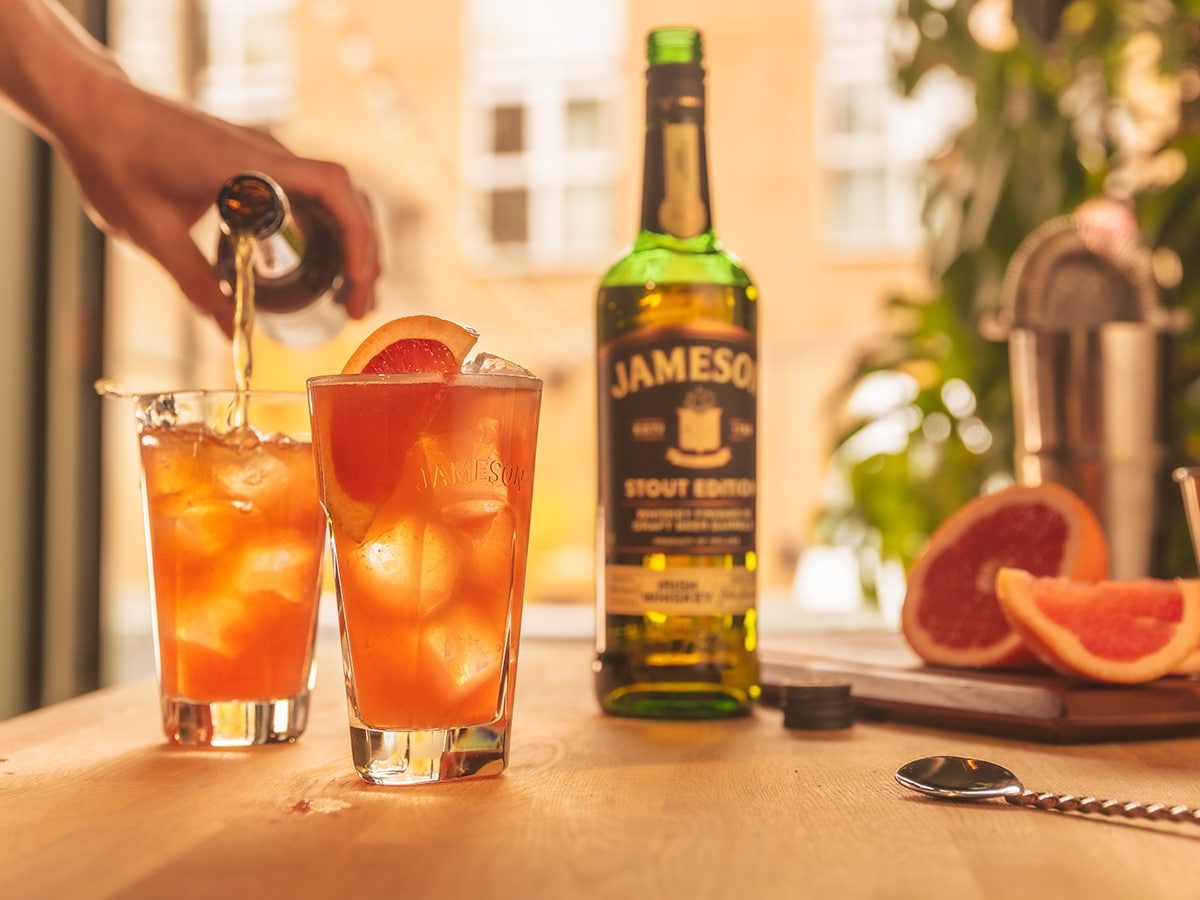 Cocktails
Bitter Sweet
Not to get too philosophical, but you can't enjoy the sweet without the bitter.
How to make
Build in a highball over ice and stir gently.
About this Cocktail
See what happens when triple-distilled, blended Irish whiskey is patiently finished in Irish craft beer-seasoned barrels and enjoy the best of both worlds. You get Jameson Stout Edition! Enjoy this easy-to-make Jameson Stout Edition cocktail. Built in a high-ball glass, with grapefruit and campari.