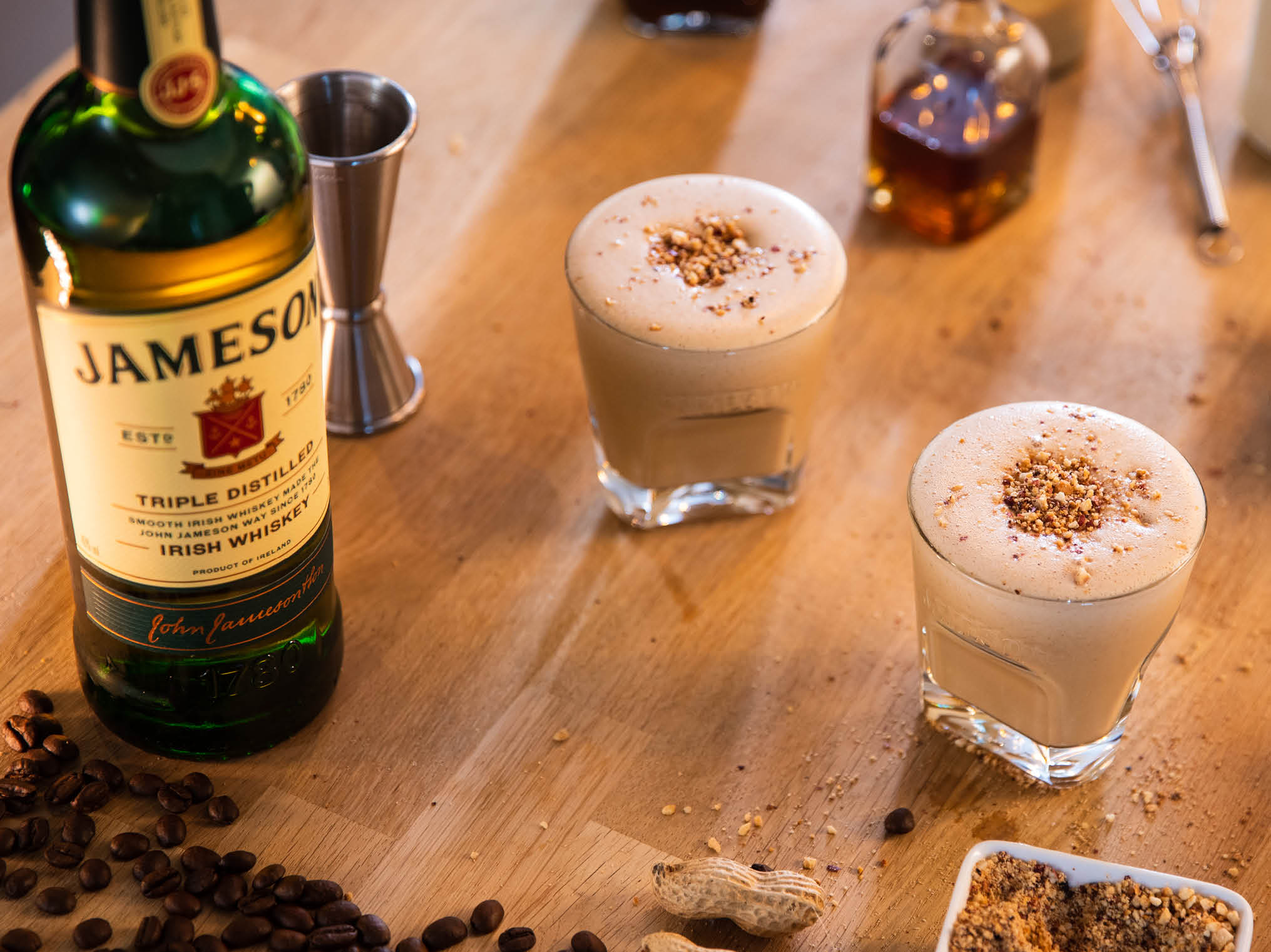 Cocktails
PB & Jameson
Mixing the flavours of peanut butter and whiskey have become increasingly popular in recent years…and we can see why! Try this, delectable feast and see for yourself. Add the ice cream…what can we say?!
Ingredients
25 ml

Demerara Sugar Syrup

1 Tablespoon

Peanut butter
⅚ Part

Demerara Sugar Syrup

1⅙ Parts

Jameson Original

1 Tablespoon

Peanut butter
How to make
Add all ingredients to a blender with a handful of ice and blend until smooth.
Serve neat in a chilled rocks glass.
Garnish with some crushed, toasted peanuts on top (optional).
If you're feeling extra indulgent, you can substitute a scoop of your favourite ice-cream for the demerara syrup!
Demerara Syrup – Add 100g sugar to 100ml water in a saucepan and heat gently to dissolve. Do not boil. Allow to cool.
Bottle and refrigerate.
About this Cocktail
This isn't for the feint hearted. And that's why we love it. If you're looking to impress your mates. This is the one.