Our fearless founding father
Our fearless founder stepped off a ship from his native Scotland to set up the Bow Street Distillery in Dublin in 1780.
Let's get this out of the way. Ireland's most famous whiskey was founded by a Scotsman. Having spent most of his life as a sheriff clerk, John Jameson arrived in Dublin as a middle-aged man. We're not sure if we can put his decision down to a midlife crisis, but it was a big move for someone who had a well-established job at home.
When he set up shop, Bow Street wasn't the only distillery in this area. In fact, this part of Dublin was a whiskey making hotspot. The capital was booming at the turn of the 19th century and John Jameson wasn't the only person trying to stake a claim.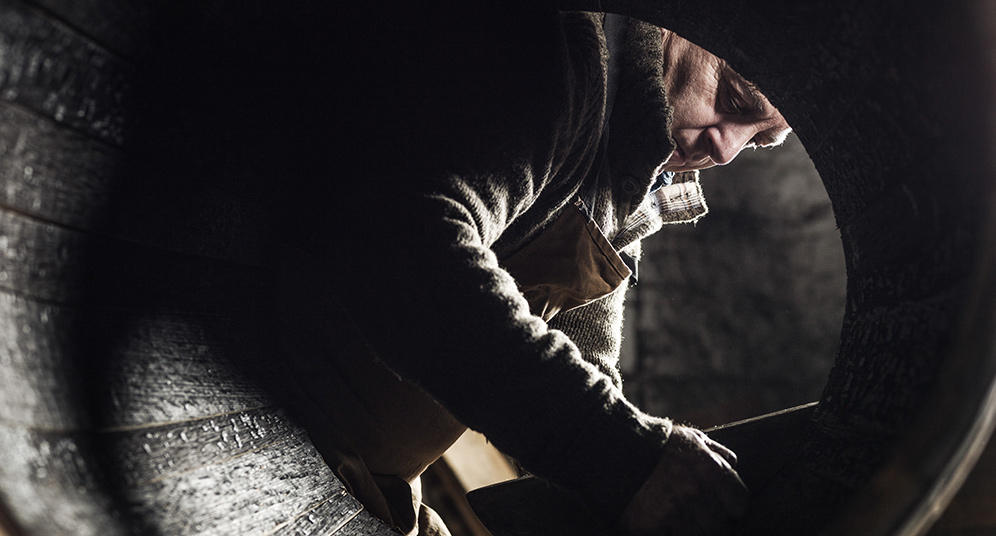 Asi si dokážete představit, že výroba míchané irské whiskey, která chutná už více než dvě století, není zrovna jednoduchá. Ale nebojte se, více než 200 let odvahy, řemeslné zručnosti a společného smyslu pro chuť jsme vydestilovali do jednoho krátkého povídání. Takže tohle je tajemství naší charakteristické jemnosti – náš postup a naši lidé.