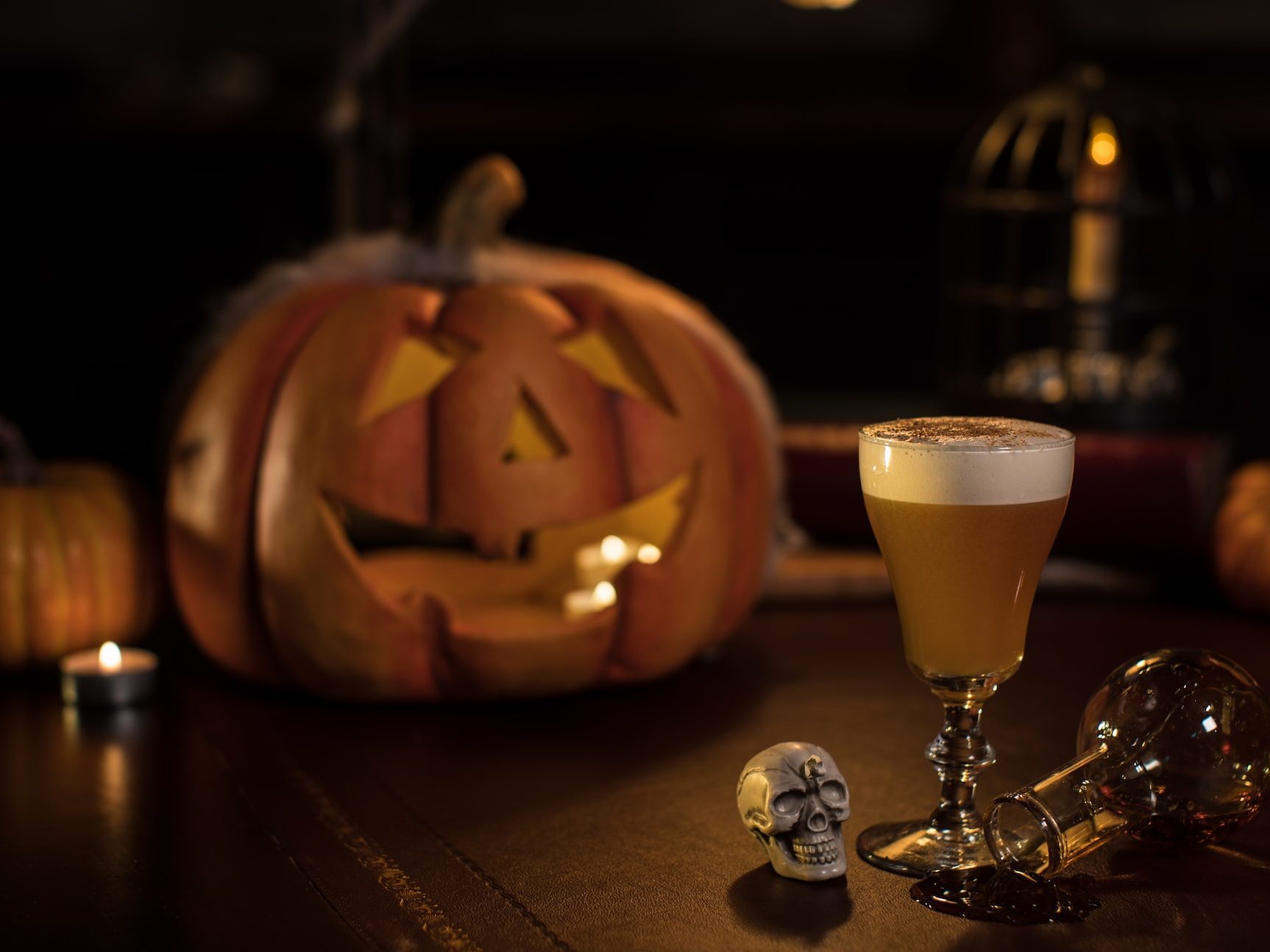 Cocktails
All Trick, No Treat
A sweet and sour delight. This twist on a sour goes down smooth and the smell of toffee through the house is sure to warm your guests
Ingredients
50 ml Jameson Black Barrel

25 ml Caramel Syrup

3 Dashes Chocolate Bitters

25 ml Lemon Juice

1 Whole Egg White

Ice Cubes
1⅔ Parts Jameson Black Barrel

⅚ Parts Caramel Syrup

3 Dashes Chocolate Bitters

⅚ Parts Lemon Juice

1 Whole Egg White

Ice Cubes
How to make
Toffee syrup is relatively easy: one cup of sugar and one cup (1/2 stick) of butter. Continuously stir over a medium heat for 5 mins until its a nice rich brown colour. Add water if too thick.

Allow toffee syrup to cool.

Place all ingredients into a cocktail shaker, add ice and shake well. Double strain into a chilled glass of your choice. Garnish with sprinkling of nutmeg and chocolate.
About this Cocktail
Created by our very own Bow St.Craft Ambassador Kieran Keane.