Jameson x homecoming
Welcome to the ALL Connect
Together with long-time friends HOMECOMING, Jameson is set to embark on a unique collaborative project to widen the circle, expand horizons and connect creative communities across Africa and the global diaspora.
This partnership will see Jameson and HOMECOMING bring together artists and creatives from across the world, as they tour three cities – Atlanta, London and Lagos. ALL CONNECT aims to ignite a truly global sense of community, with a shared ambition to amplify African culture, as well as rising African talents. By bringing this movement to three cities, on three different continents, Jameson and Homecoming will celebrate the creativity that unites kindred spirits all over the world.
The ALL CONNECT shows will feature headline local talent, surprise guest appearances, and a limited edition product drop from creative partner Patta. Through a series of interviews and short films, we will take a deep dive into each city's local scene, bringing you exclusive backstage content from the tour to show how the talent connect with different communities from across the diaspora, united by a shared love of music, style and of course, Irish whiskey.
So, join our close friends Julie Adenuga, Izzy Bossy, Spinall, Korin, Teezee, DJ Obi and the Love Renaissance Collective (LVRN) as we host three special gatherings in three iconic cities. This is your 'All Access' pass. Stay glued to our channels for exclusive content, merch drops, concert tickets, artist announcements and an epic post-tour documentary.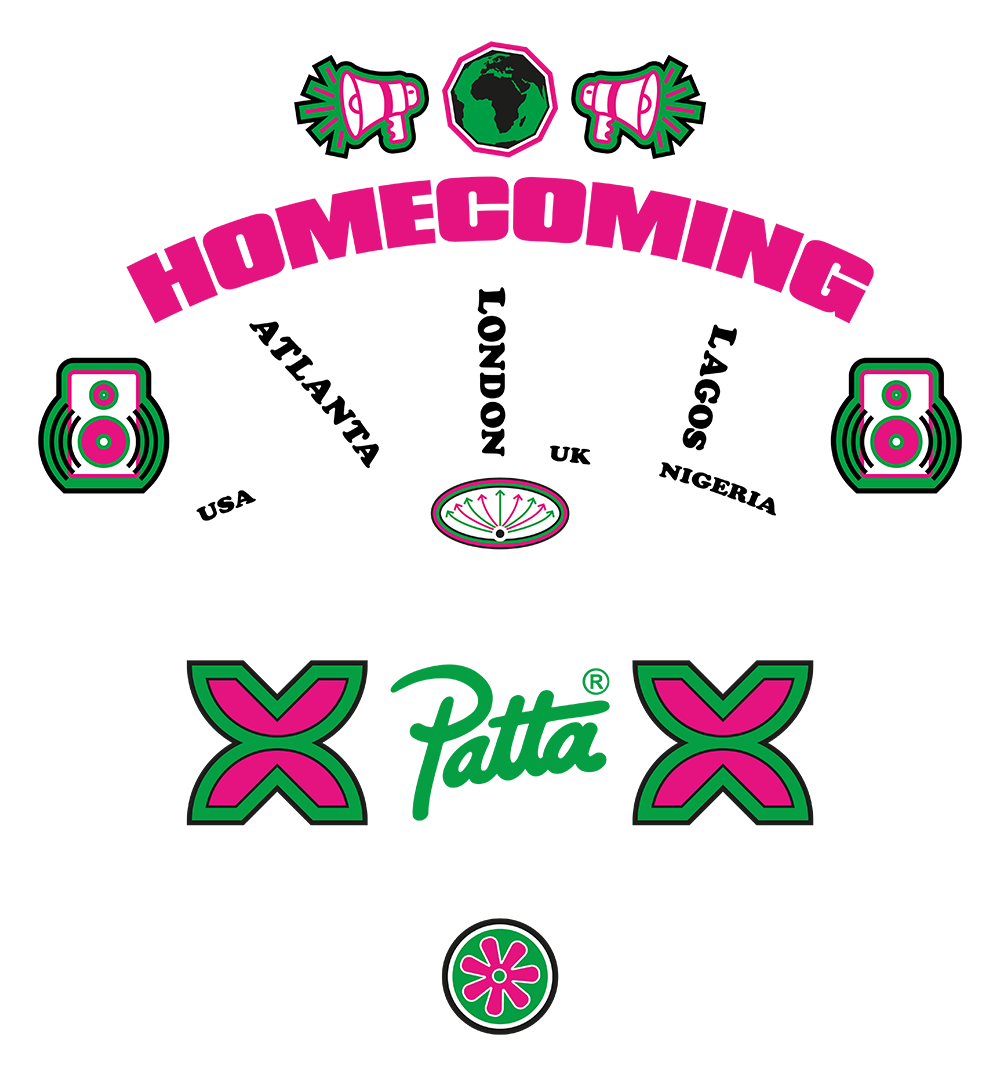 Let's get ready to ALL CONNECT.
But first? How about a sneak peek at what we've got lined up just for you.
ALL CONNECT is a global multi-touchpoint tour for the ages, hosted by our friends Asake, Julie Adenuga, Teezee, DJ Obi, Spinall, Korin and the Love Renaissance (LVRN) crew in three of our favourite cities: Atlanta, London and Lagos, ALL in the name of amplifying up-and-coming talent and culture from Africa and the global diaspora.
Stay tuned and join in as Jameson, Homecoming and Patta ALL come together for a truly special event.
PATTA LOOKBOOK
Made out of love and necessity rather than profit and novelty. Patta and Jameson share many a moral.  Championing the spirit of collaboration, youth and the cultural exchange of ideas. This time, distilled down into some limited edition merch.
Three cheers my friends, as you finally get a first look at the long-awaited, exclusive and top secret 'ALL Connect' merch drop.Three unique tees.
Three unique cities. Crafted by our friends over at Patta.
Jameson, Homecoming and Patta share a mission to promote the spirit of collaboration and spark new conversations to enable the cultural exchange of ideas. This time, distilled into a limited edition t-shirt collection, inspired by the ALL Connect global tour and the cities we will be visiting along the way.
Take a look and let us know which t-shirts you'll be copping.
Attend an ALL CONNECT gig near you
The #ALLCONNECT tour will kick off on Monday 29 August in London, then Atlanta on Saturday 03 September, before culminating with a final show back home in Lagos on Sunday 11 September. All profits going towards WAF Skatepark in Lagos. Want to attend? Find out more below?
Grace Ladoja
Homecoming founder Grace Ladoja is all about connection. Bridging artists, brands, and youth culture to global trends. ALL in the name of economical independence for the Black community. A true trailblazer.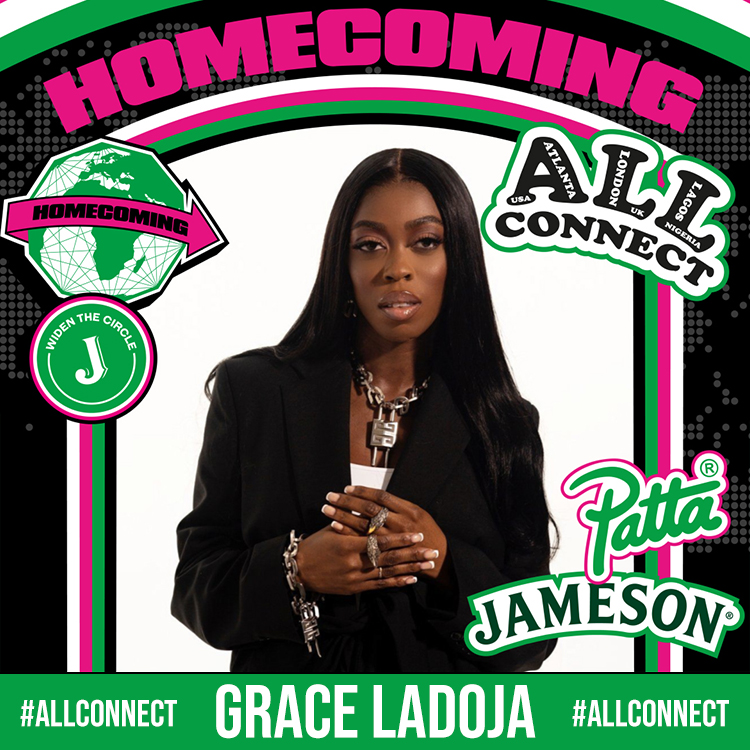 Julie Adenuga
Meet tastemaker Julie Adenuga. As she connects you to the forefront of British music and culture.
From presenting to producing, cultural curation to everything else.
She is the very definition of a multi-hyphenated creative. And we'll say three cheers to that.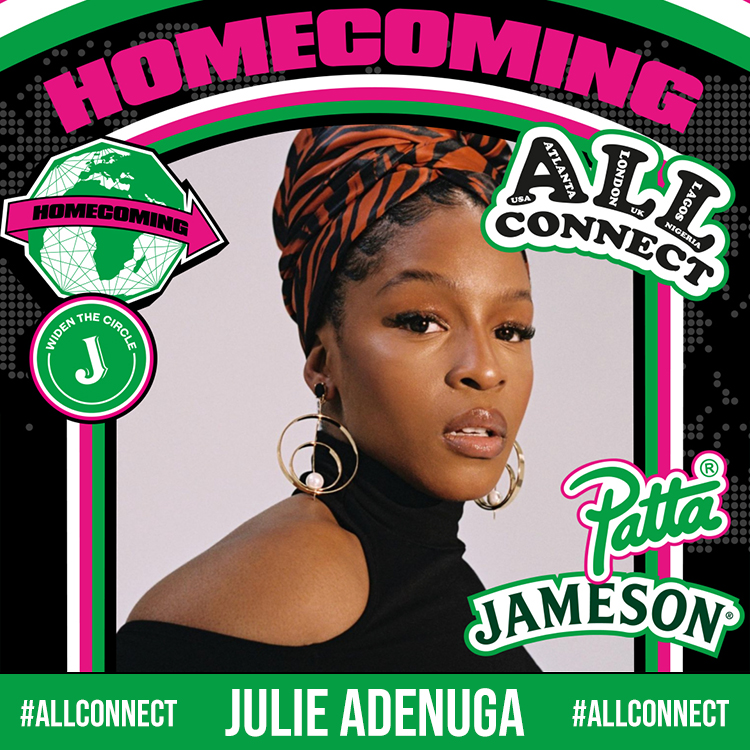 Izzy Bossy
Meet our pal Izzy. Bossy LDN boss who's fashion & music based creative agency shines a light on that next generation of talent you just can't bottle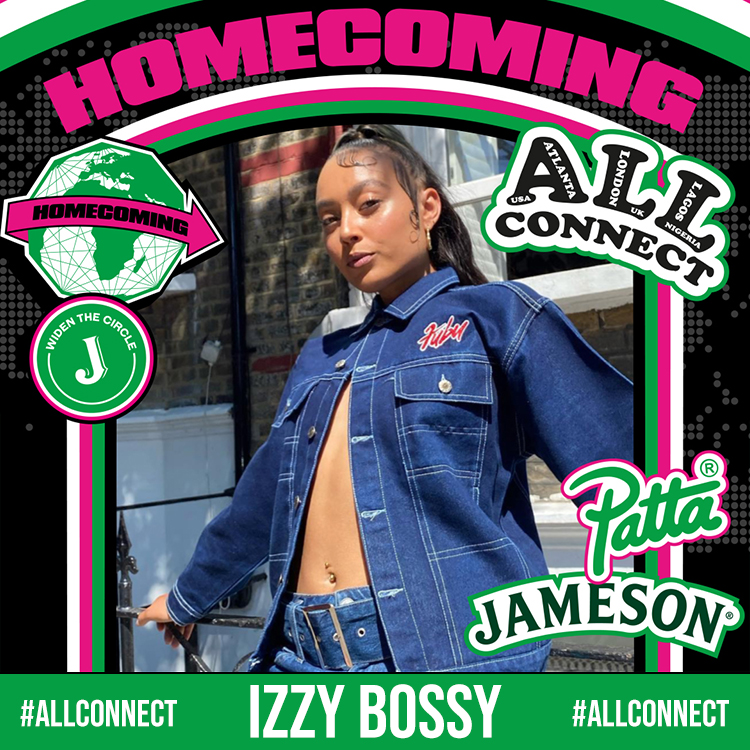 Spinall
Meet the award winning supremely skilled master of mixing Spinall. With over 40 mixtapes to his name, they say he's the smoothest in the game. And that's something we can get behind.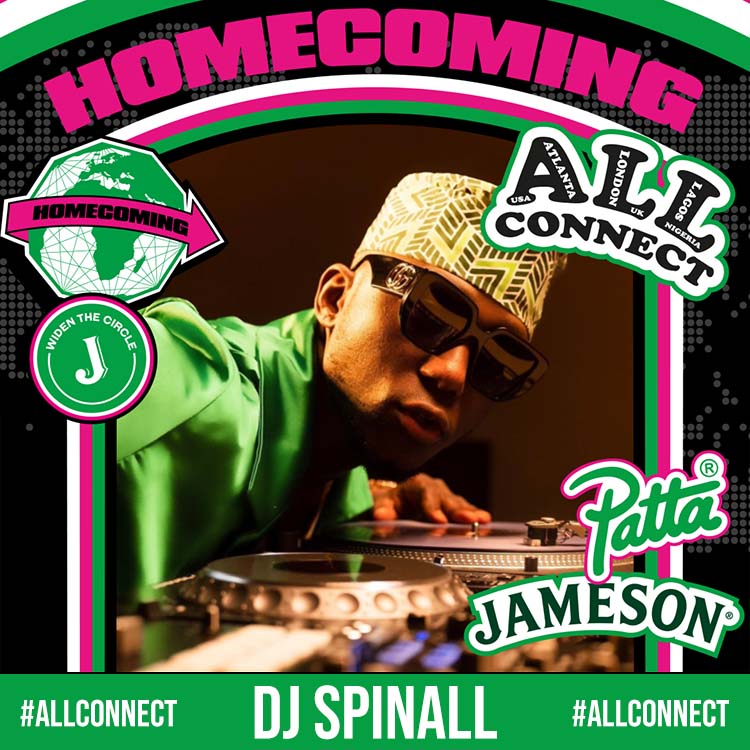 Love Renaissance Collective (LVRN)
Legendary Atlanta collective Love Renaissance Collective (LVRN) are all about Widening the Circle. Bringing new talent and voices from their communities to the table. And launching them into the centre of today's global culture.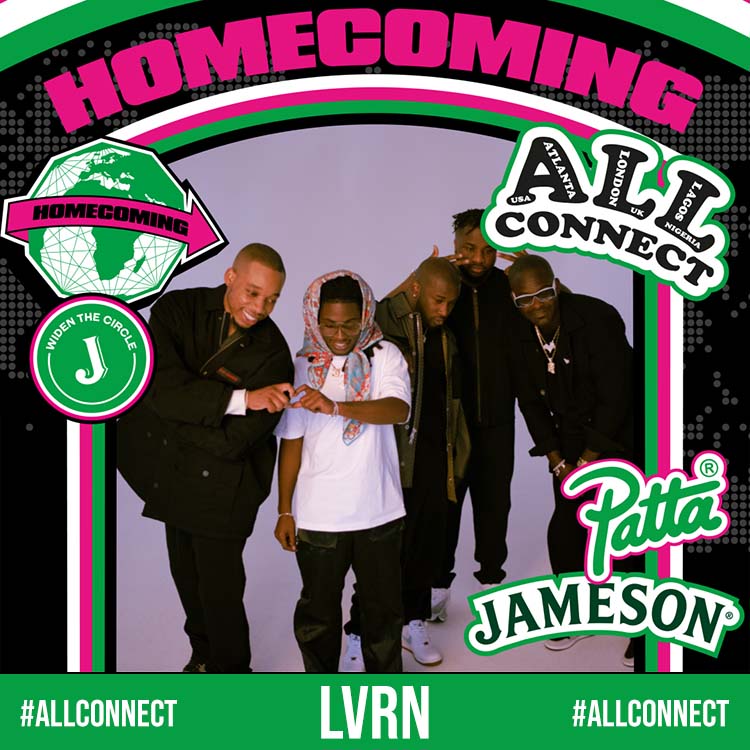 DJ OBI
Nigerian born, triple threat, DJ Obi is a man of ALL talents. Holding the world record for the longest back-to-back set in history. Ringing IN at 240 hours. One for every year Jameson has been with us.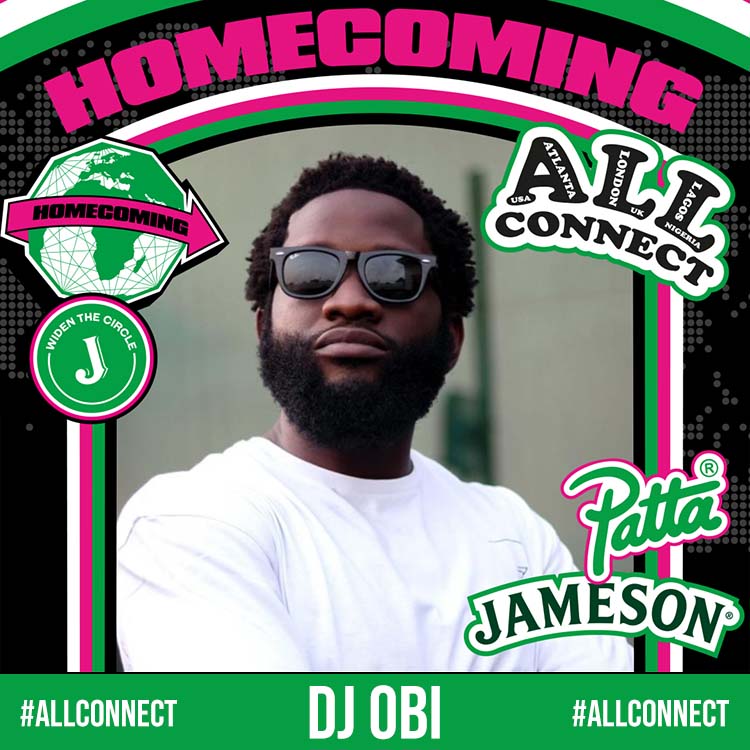 Teezee
Former Jameson pal turned global superstar Teezeee has been at the forefront of alternative culture for years already. Some say he even is alt culture. Co-founding one of Africa's biggest youth platform, Native Magazine. Whilst also coining the term Alté. Safe say his rise cannot be bottled.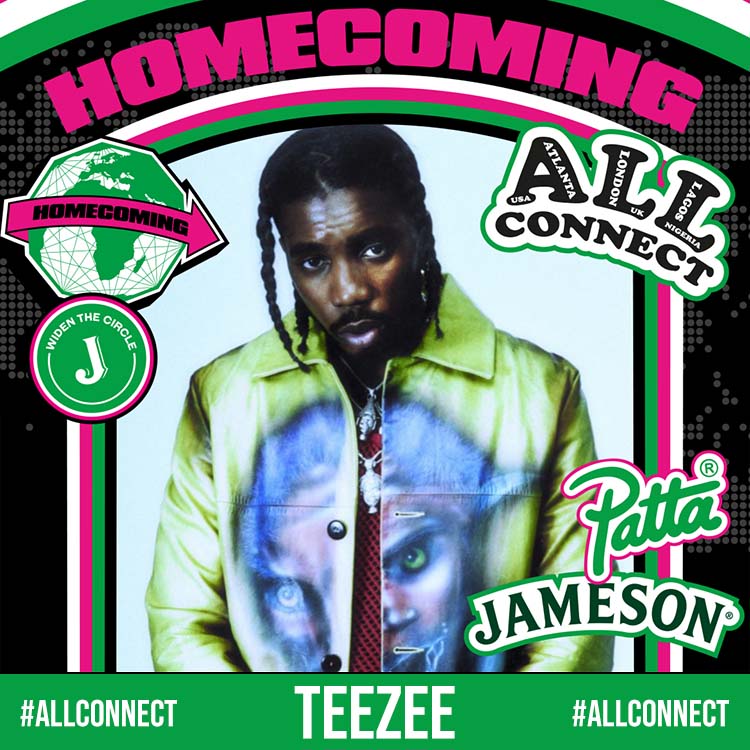 KORIN
Korin has been described as voice reminiscent of eating ice cream on a hot summers day. And we think that is probably the greatest description going. So, we'll leave that there.