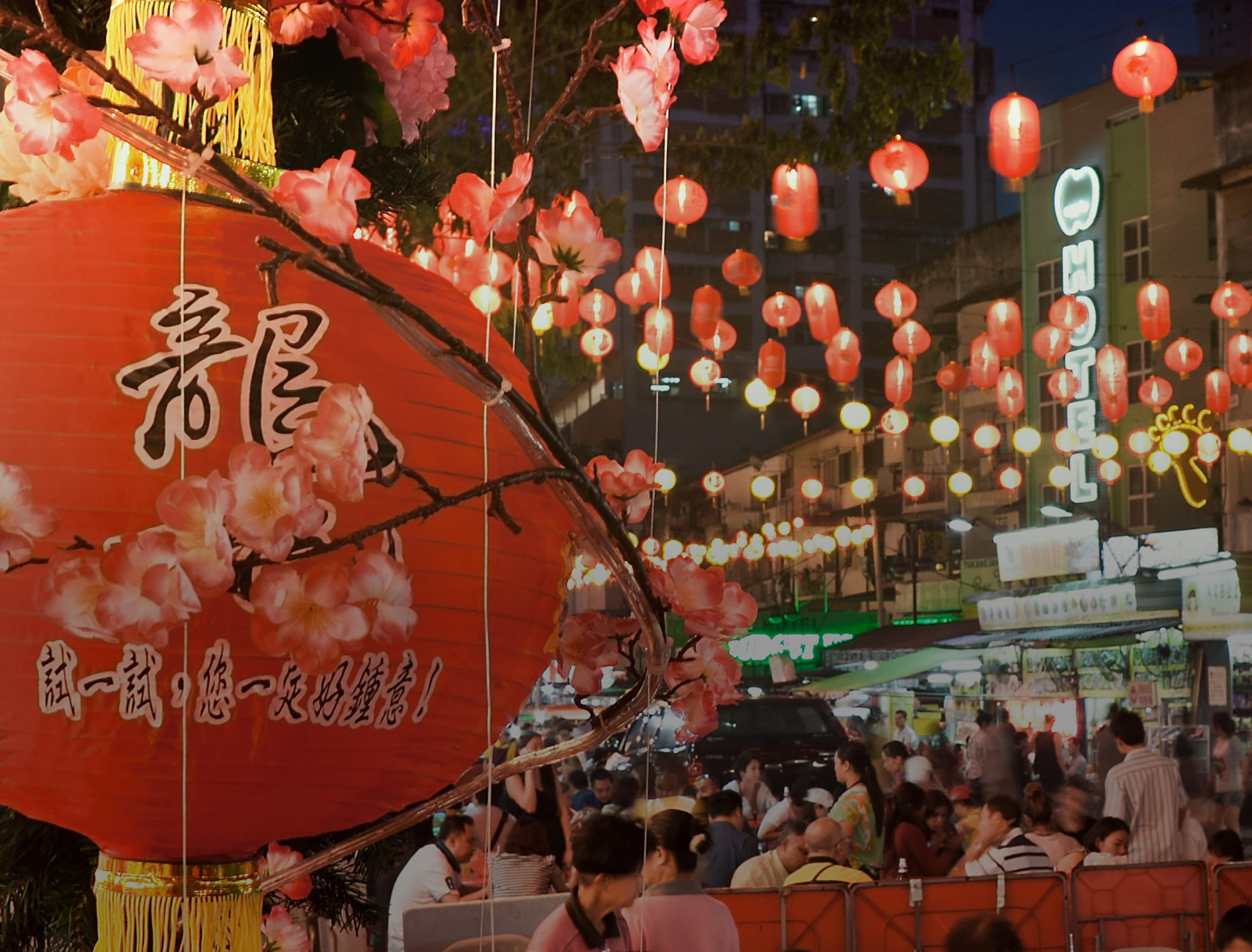 Explore CITY
Discover Kuala Lumpur
Like a Local
"Malaysia, Truly Asia." A mix of culture, a dash of ancient history, a sprinkle of modern city life, shaken up with whole lot of fun; you've got the recipe for the vibrant city of Kuala Lumpur.
From impressive skyscrapers to bustling hawker stalls, mega shopping malls to sacred temples, KL's mix of Chinese, Indian and Malay culture ensures you get the best of all worlds. And let's not forget about the food! When it comes to this fusion city it's one that never disappoints, or sleeps.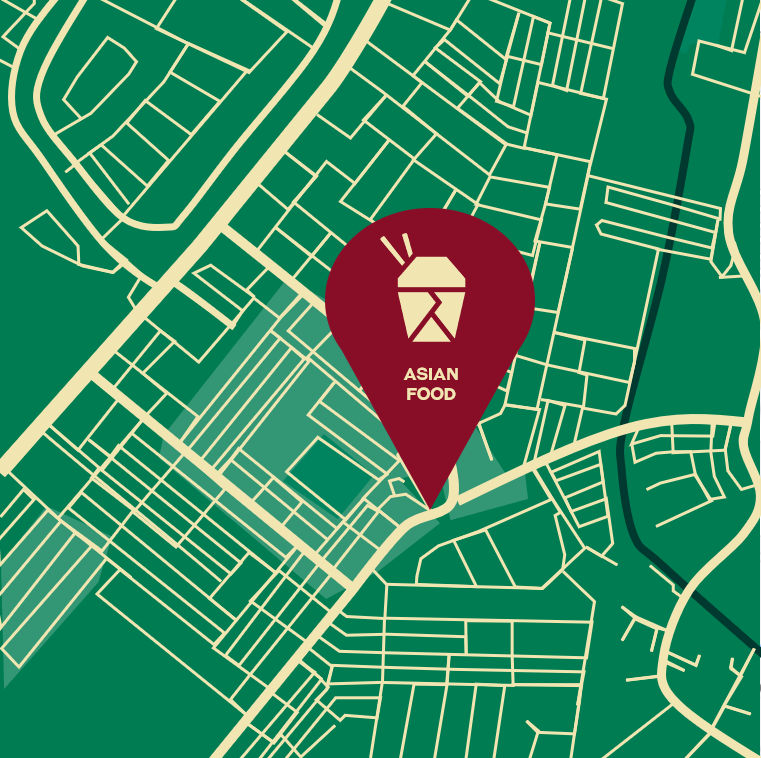 SS2 DURIAN MAN
MONDAY – SUNDAY
JALAN, SS2/24, SS 2
Durian, also known as the 'King of Fruits' is Malaysia's famous delicacy for its pungent smell. Love it or hate it! You can try everything durian at Durian Man in SS2 from Durian Ice cream to special breeds of durian fruit.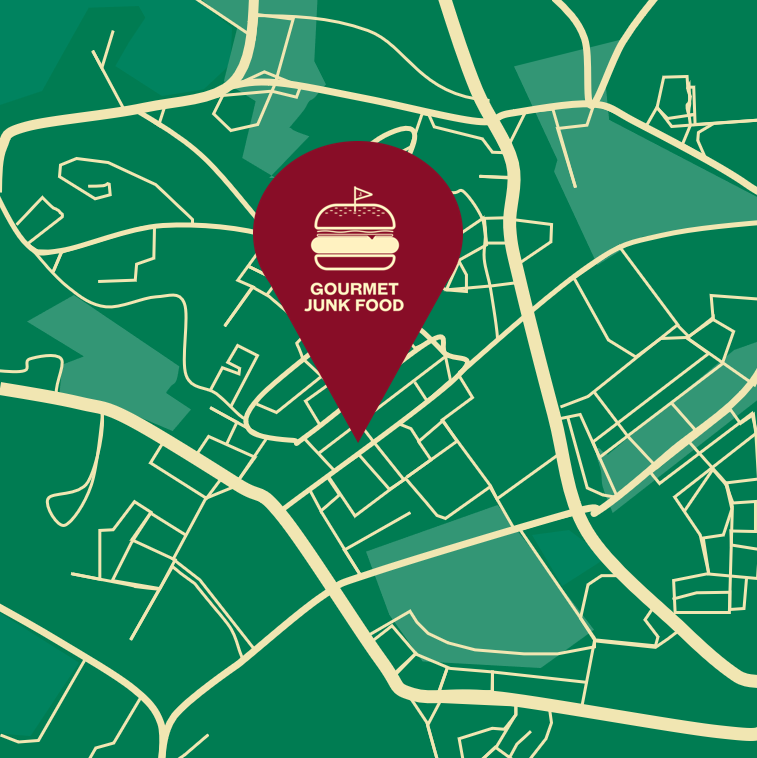 WONG AH WAH JALAN ALOR
TUESDAY – SUNDAY
JALAN ALOR, BUTIK BINTANG
The No.1 spot for a post night out supper in Chinatown.
Wong-a-Wah has an infamous reputation for party goers to get their munchies fix at a late hour. Famously known for their BBQ chicken wings which can be ordered in huge quantities- so be careful your eyes aren't bigger than your belly!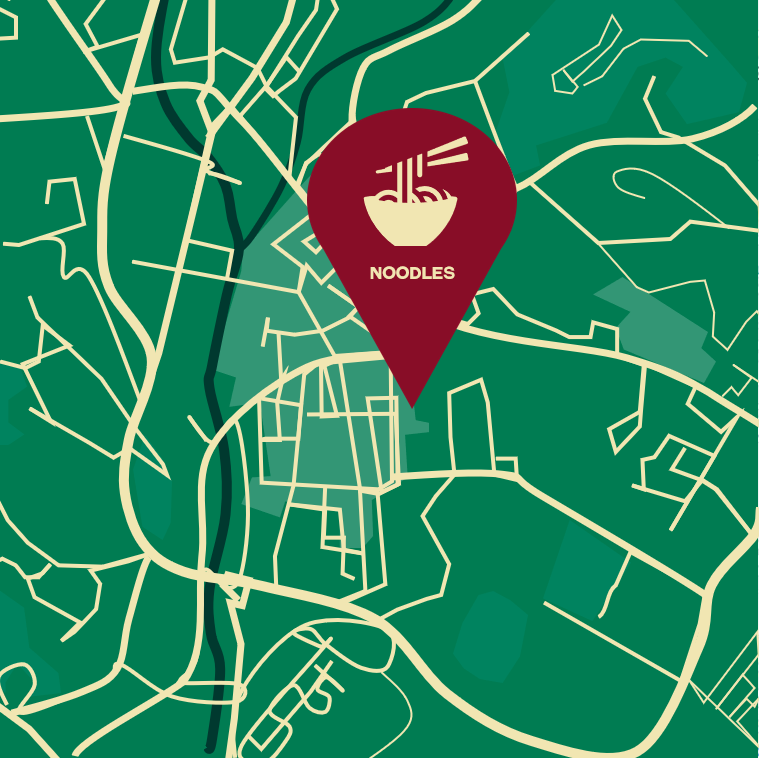 LAI FONG LALA NOODLE
MONDAY – SUNDAY
JALAN SULTAN
Lai Fong is known for 1 thing, their hearty bowl of Lala noodles (Clam broth noodles).
They are GOOD; they recently won a Michelin star, beloved by locals all around Malaysia. If clams aren't your thing you can enjoy 'Sang Hur' (fresh water prawn noodles), and for a Michelin star restaurant, you'll be delighted by the price.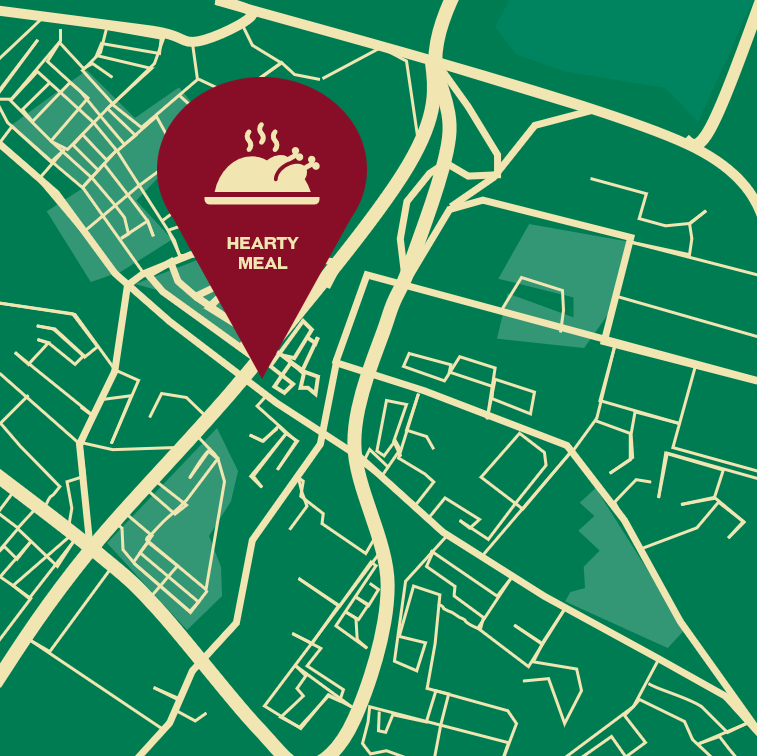 HUEN KEE CLAYPOY CHICKEN RICE
FRIDAY – WEDNESDAY
JALAN YEW, PUDU
The open charcoal stove at the front of the restaurant invites you in to try the taste sensation that is Claypot Chicken Rice, which is exactly what it says on the tin, chicken and rice cocked in a clay pot. This simple but delicious dish is a top a local favorite, they too received a Michelin Star for their famous dish.
MAP LOCATION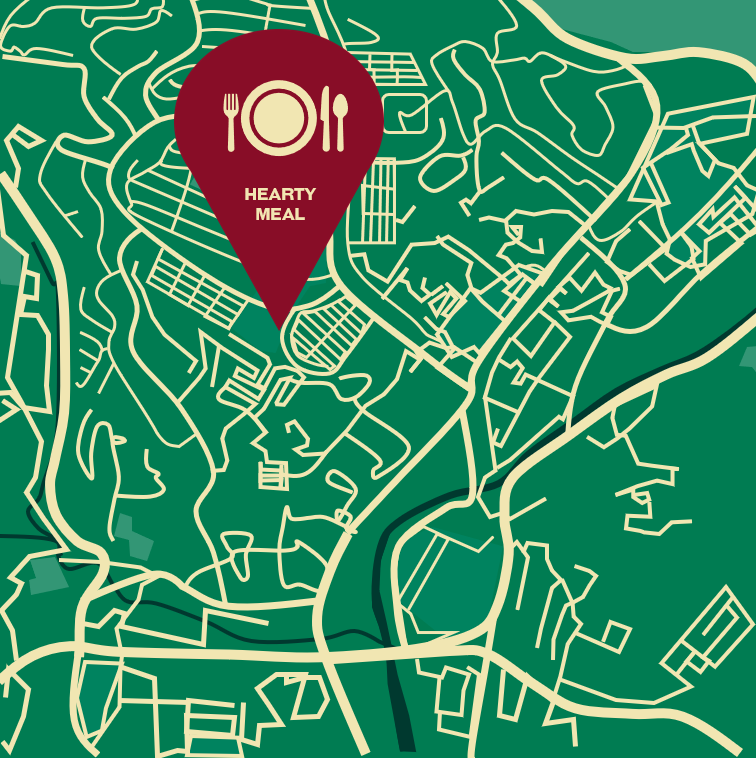 BALA'S BANANA LEAF
MONDAY – SUNDAY
LORONG ARA KIRI 1 BANGSAR
A must try experience for any foodie. Banana leaf is traditionally eaten with your hands and we suggest as such! Rice on banana leaf, selection of curries and sides and dig in (literally). The best Banana leaf in KL is definitely a touchy subject for locals, but we've counted the votes, Bala's has came out top.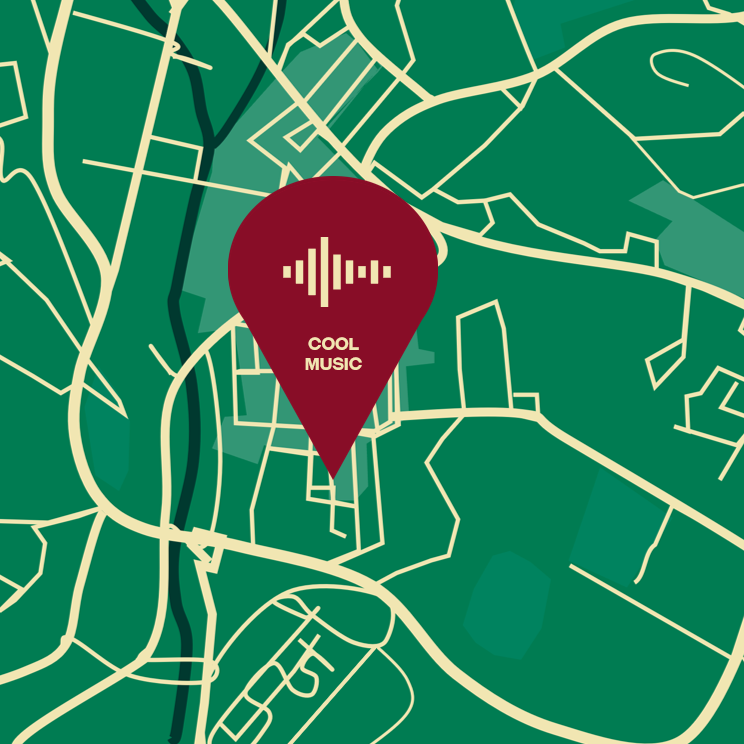 CONCUBINE
MONDAY – SUNDAY
JALAN PANGGONG
Looking for a salsa party in Chinatown? Concubine is the perfect fusion between old heritage KL and zesty Spanish culture. From the décor to the drinks, a melting pot of cusine and flavours. P.S. Don't forget to try the famous Cheese burger Gyoza's. Trust us, it's not one to miss!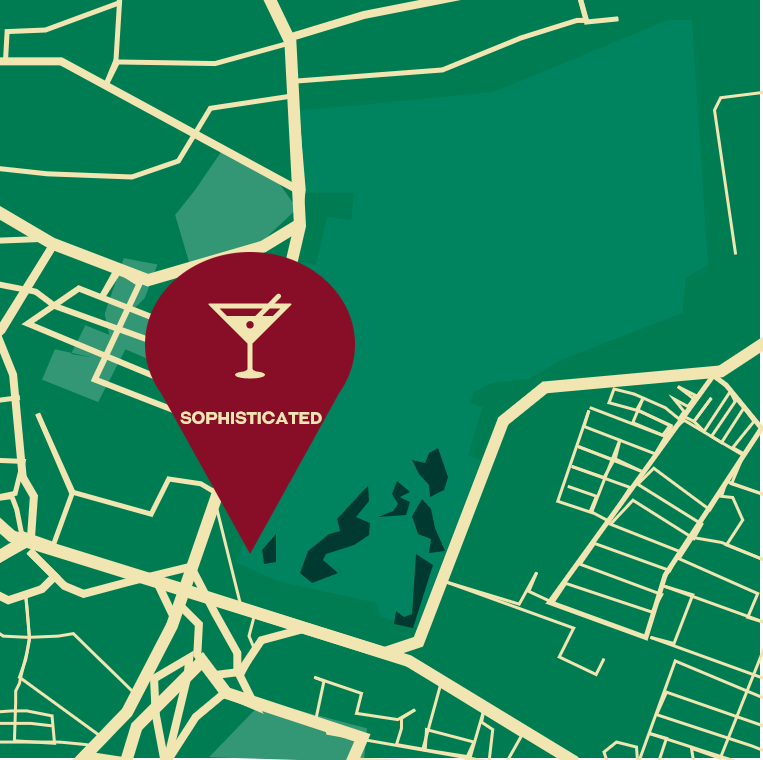 IRON FAIRIES
TUESDAY – SUNDAY
TREC KL
The most expensive bar and nightclub to be made in KL, it won't take you long to realize why… just look up! With 1000's of fairy's placed all over the venue, it's tempting not to pluck one from the scenery. You'll be reminded by staff not to steal the fairy dust… it's bad luck.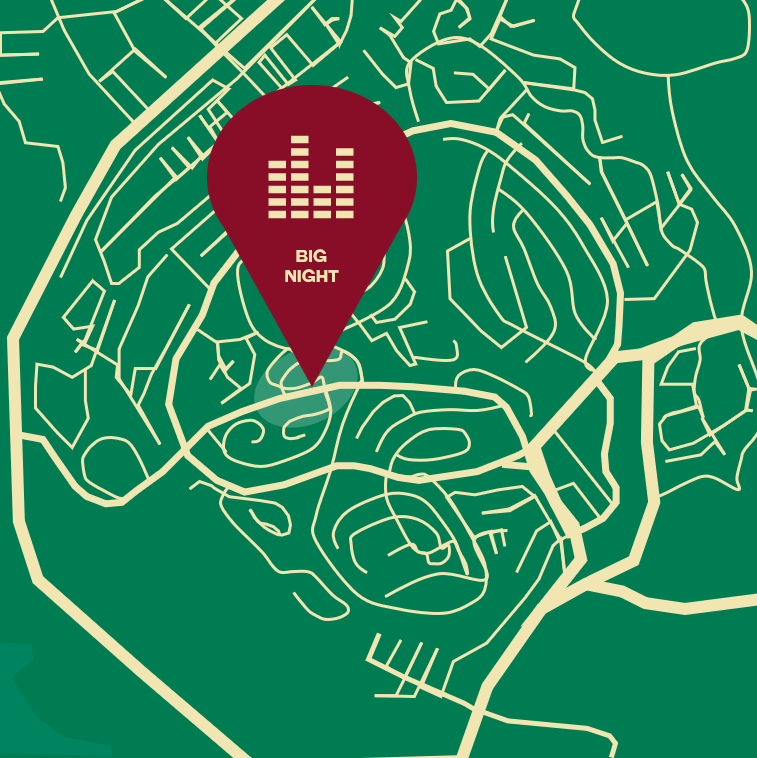 SKULL DUGGERY
TUESDAY – SATURDAY
DAMANSARA HEIGHTS
SkullDuggery is exactly what it says on the tin. Expect to be greeted by skeletons hanging at the front door.
Don't be put off, the friendly bartenders there are less than scary. You'll be sure to get your boogie on with DJ's playing until 2am in this small but super packed cocktail bar. Enjoy a Jameson Salty Malty cocktail to kick off the party mood.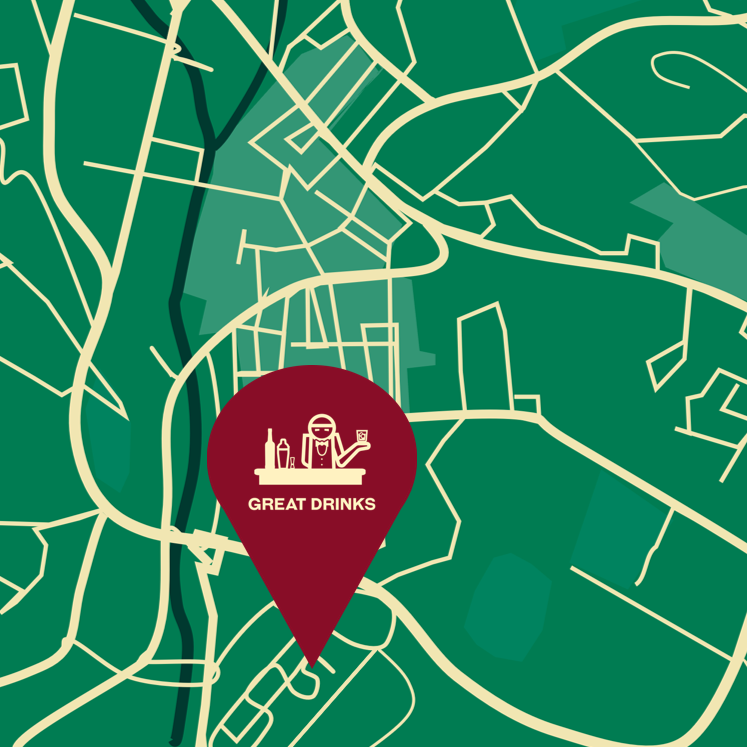 TRIPTYK
THURSDAY – SUNDAY
KAMPUNG ATTAP
Want a night to remember? And no hangover to boot… Look no further than Triptyk, a sustainable bar serving a zero proof menu.
Enjoy the rustic laid back atmosphere with a Jameson Jacky Joseph cocktail, or if you're taking it easy, order a non-alcoholic version from their entire Zero Proof menu. Make sure to say hello to Angel Ji, the Pioneer in KL's cocktail scene, we're a huge fan.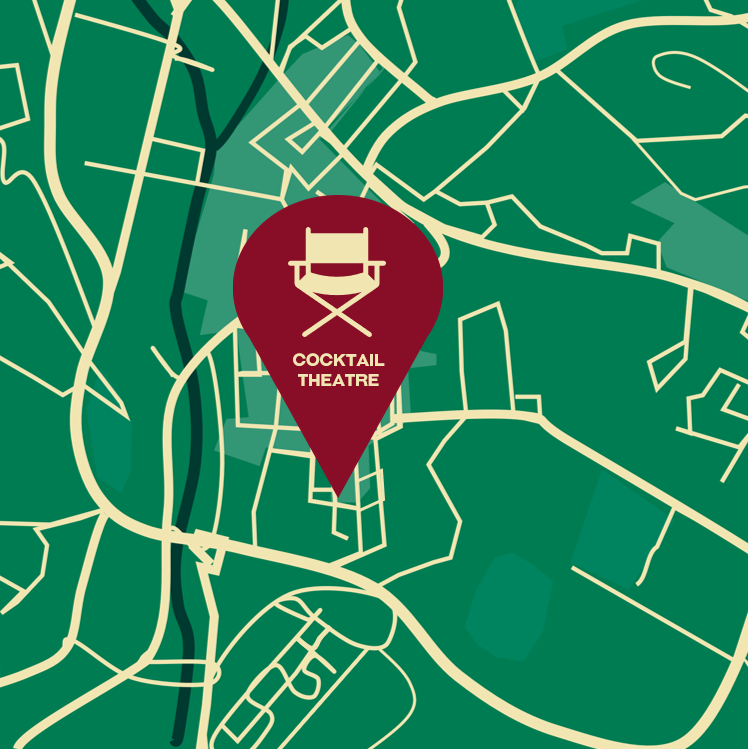 PANGGUNG
TUESDAY – SUNDAY
JALAN BALAI POLIS
Lights, camera, action! This bar literally means 'cinema' in the Malay language. All the cocktails on this menu are inspired from popular movie and TV shows. Look out for the Jameson movie poster and giant wall mural.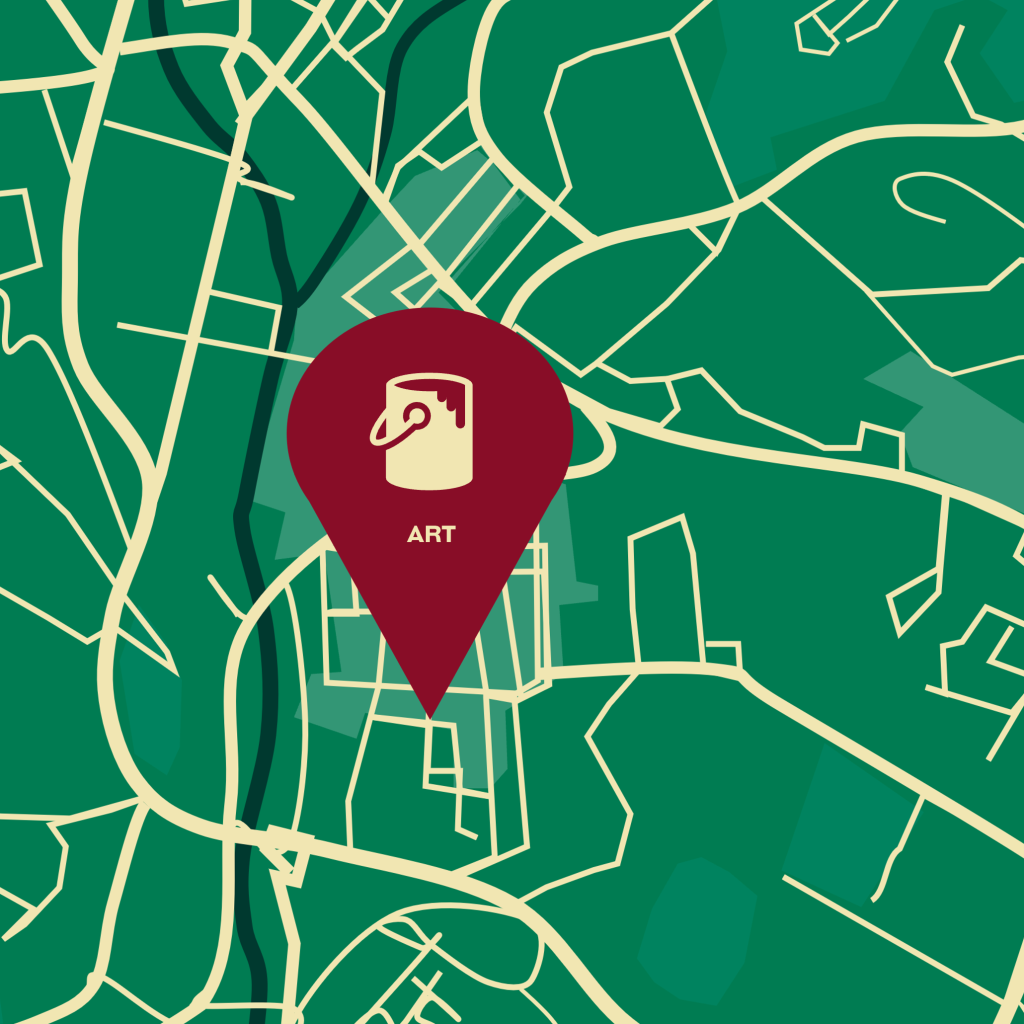 KWAI CHAI HONG
MONDAY – SUNDAY
KWAI CHAI HONG
You'll be taken back to the Golden era of Chinatown in Kwai Chai Hong. A vibrant cluster seasonal art installations, interactive murals, and so many instagramable spots with a lively array of restaurants and cocktail bars nearby.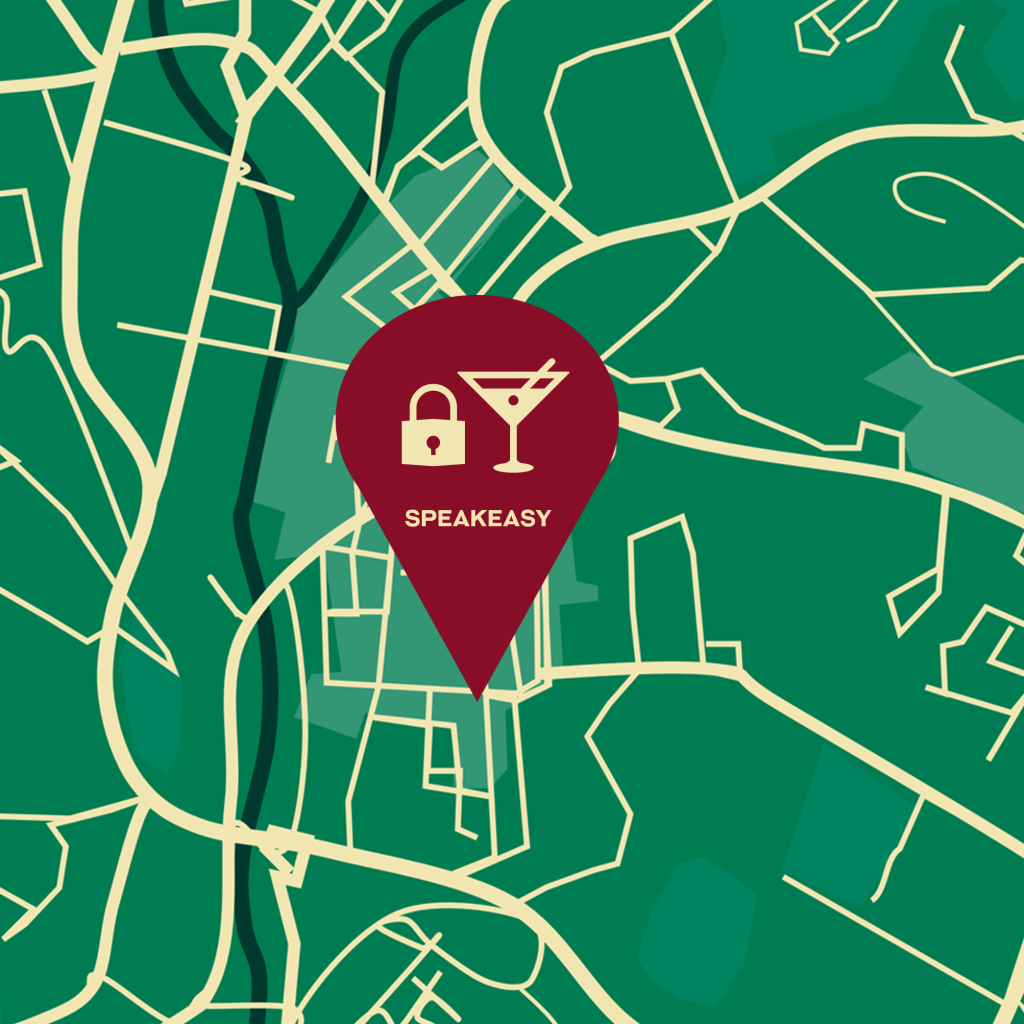 CHINATOWN
MONDAY – SUNDAY
PETALING STREET
Chinatown's drinking spots are KL's worst kept secrets. An abundance of hidden Speakeasy Bars camouflage along the famous Petaling street, you'll have to put your best detective skills to find these hidden gems.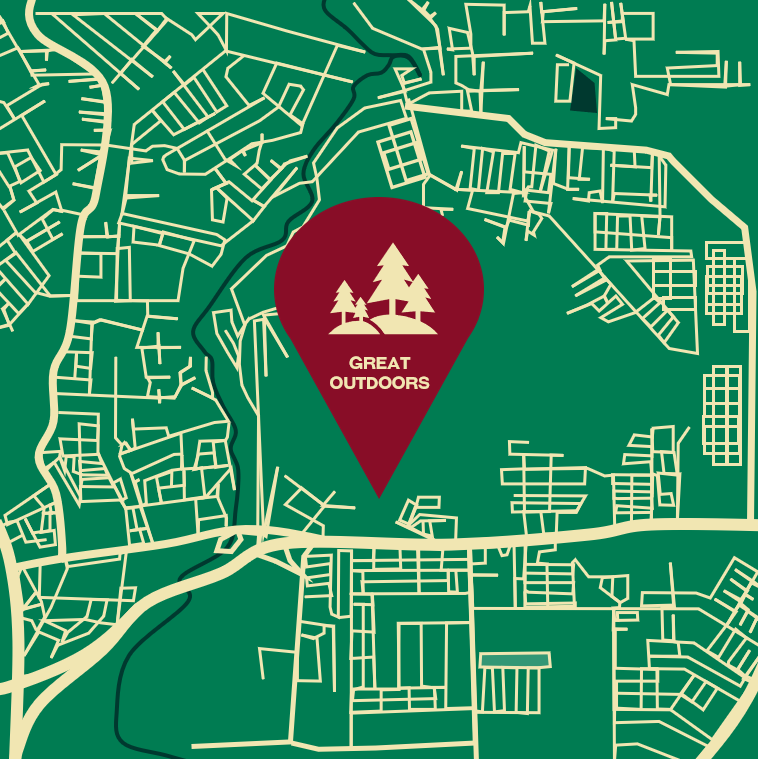 BATU CAVES
MONDAY -SATURDAY
GOMBAK BATU CAVES SELANGOR
The 272 stair climb to the top of Batu cave will take your breath away but so will the impressive 42.7m tall Hindu statue of Lord Murugan, the largest Hindu statue in Malaysia. A must see in Kuala Lumpur for every type of traveler.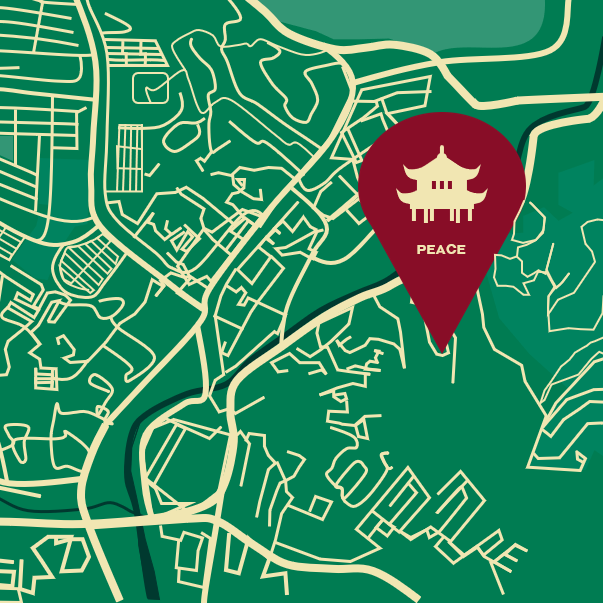 THEAN HOU TEMPLE
MONDAY – SUNDAY
PERSIANRAN ENDAH, TAMAN PERSIARAN DESA
Red lanterns light the way for Thean Hou Temple, KL's 130-year-old temple situated in the heart of the city centre. Best to visit during Chinese New Year when puppet lions dance and celebrations are in full swing.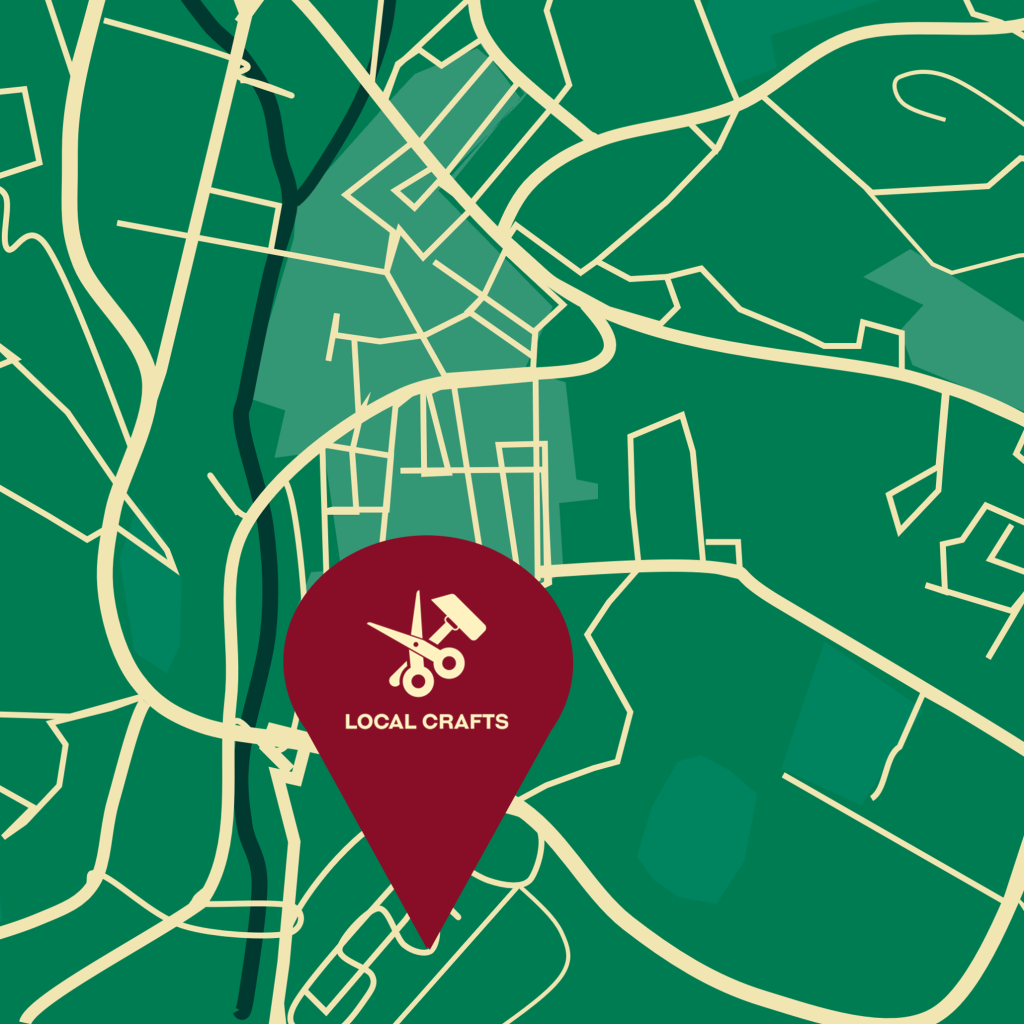 ZHONGSHAN BUILDING  
MONDAY – SUNDAY
JALAN KAMPUNG ATTAP, 80 – 84 JALAN ROTAN
Hidden away in a restored 1950's merchant house, the Zhongsan Building is a creative hub of artists, musicians, designers, researchers and culinary enthusiasts.
This collection of outlets brings together like minded individuals to share and explore new concepts and ideas in all forms of creative expression. You can find art galleries, book stores, workshops and alternative music nights all happening under the one roof.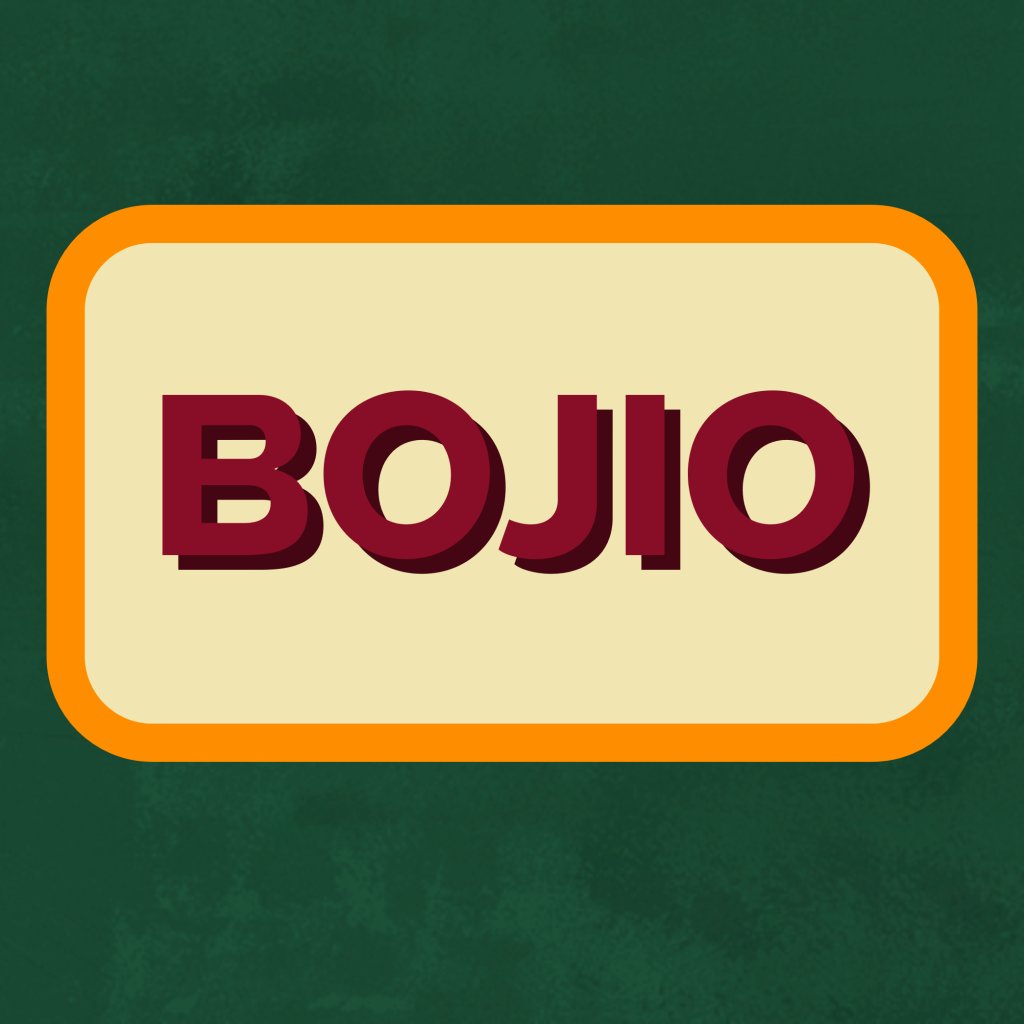 MEANING
The Malaysian way of our tongue in cheek saying 'TFTI!' It's Hokkien for 'appreciate that you never invite me'
EXAMPLE
"You went drinking again without me ah?? Bojio!!"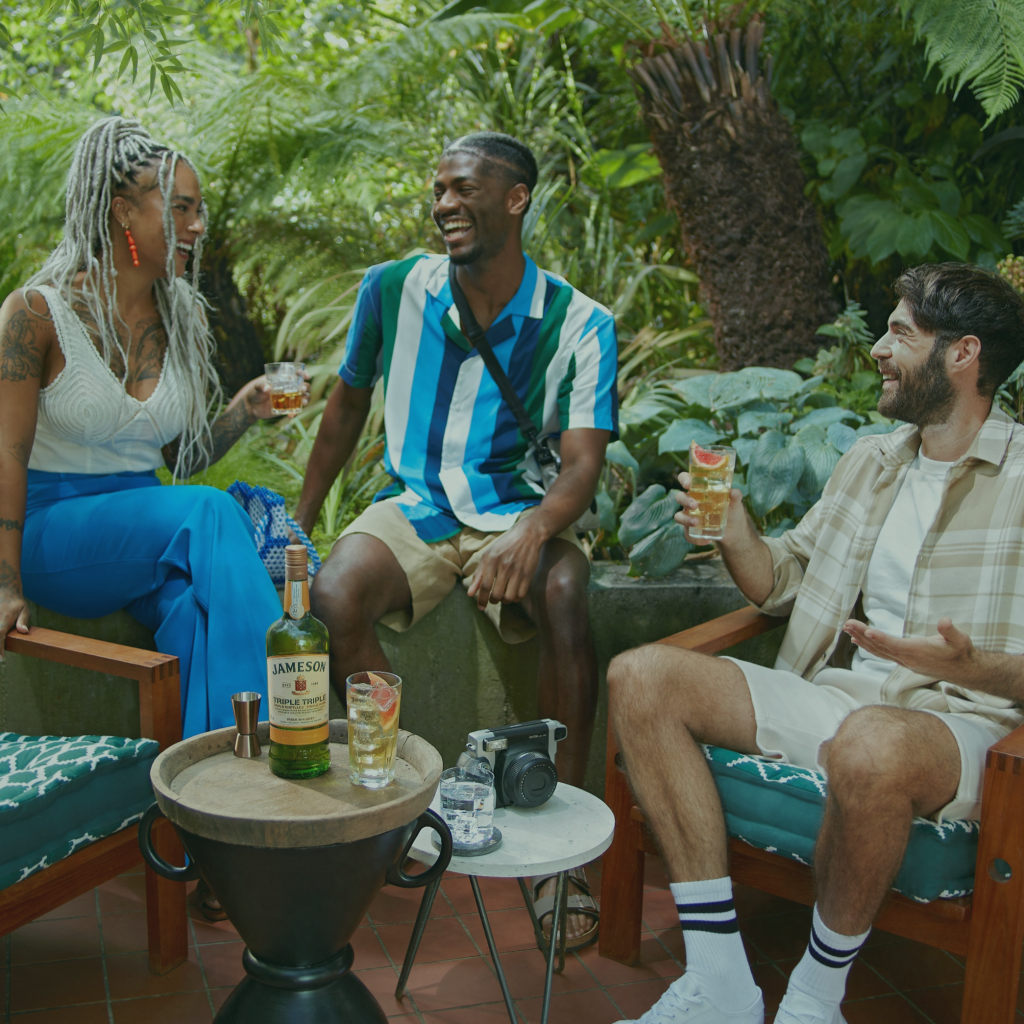 Wherever you go Jameson is welcomed to the table for its smoothness, great on its own or in cocktails. Simple or complex. Either way opening a bottle of Jameson is the equivalent of inviting someone to pull up a chair and join the chat.
Since you're here, check out the Jameson Triple Triple & grapefruit cocktail that you could make friends after you've picked up a bottle on your journey. Sláinte