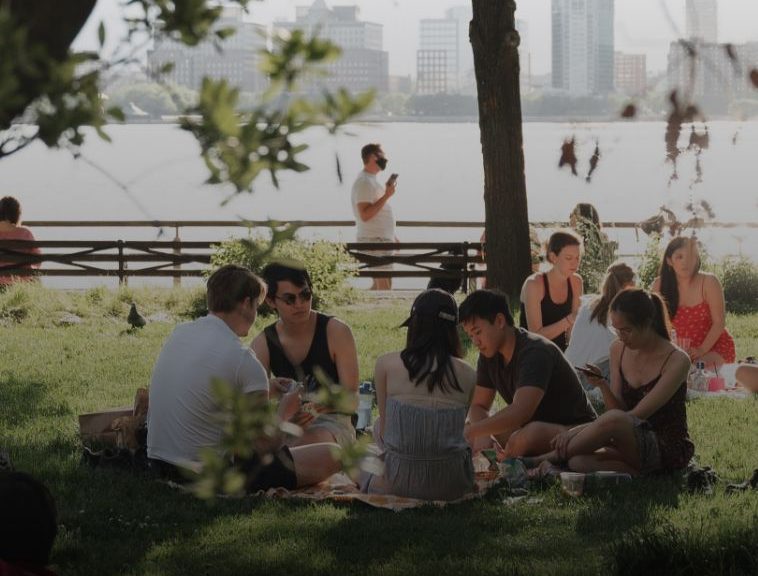 Explore New York
Discover
New York
Like a Local
The city that famously never sleeps is surprising spritely for rarely (if ever) resting its eyes.  As soon as you finished planning your NYC adventure you'll have to start booking the follow up, as you wont have time to see and do it all.
From where to grab a slice to what to check out in different neighbourhoods, you'll never see all that the city has to offer.  But here are a few suggestions from us to get you started.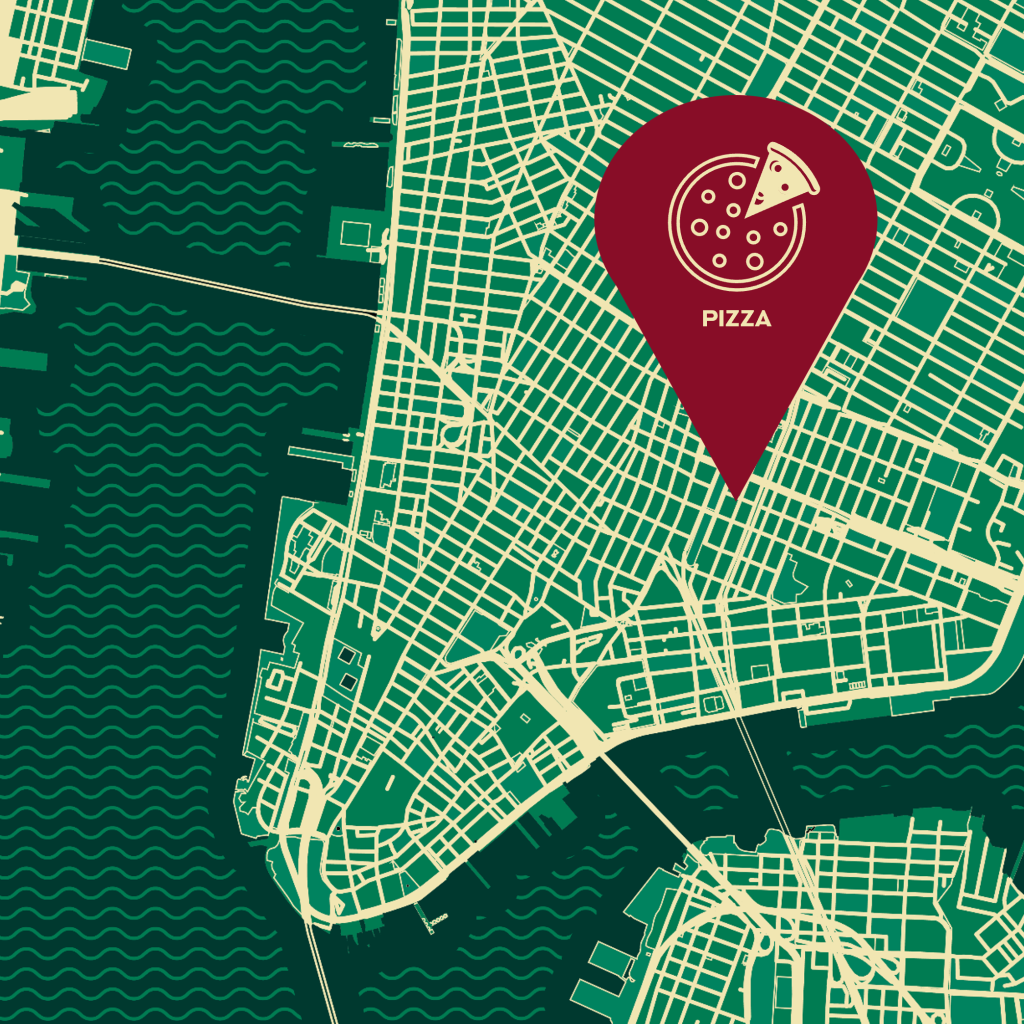 A NEW YORK SLICE
MONDAY – SUNDAY
ACROSS NEW YORK
You can't leave NYC without trying a NY 'Slice'. And there are plenty to chose from. From $1 slices available on every block, to the Italian institutions in downtown Manhattan or Brooklyn. Just don't try and compare it to a Chicago Deep Dish.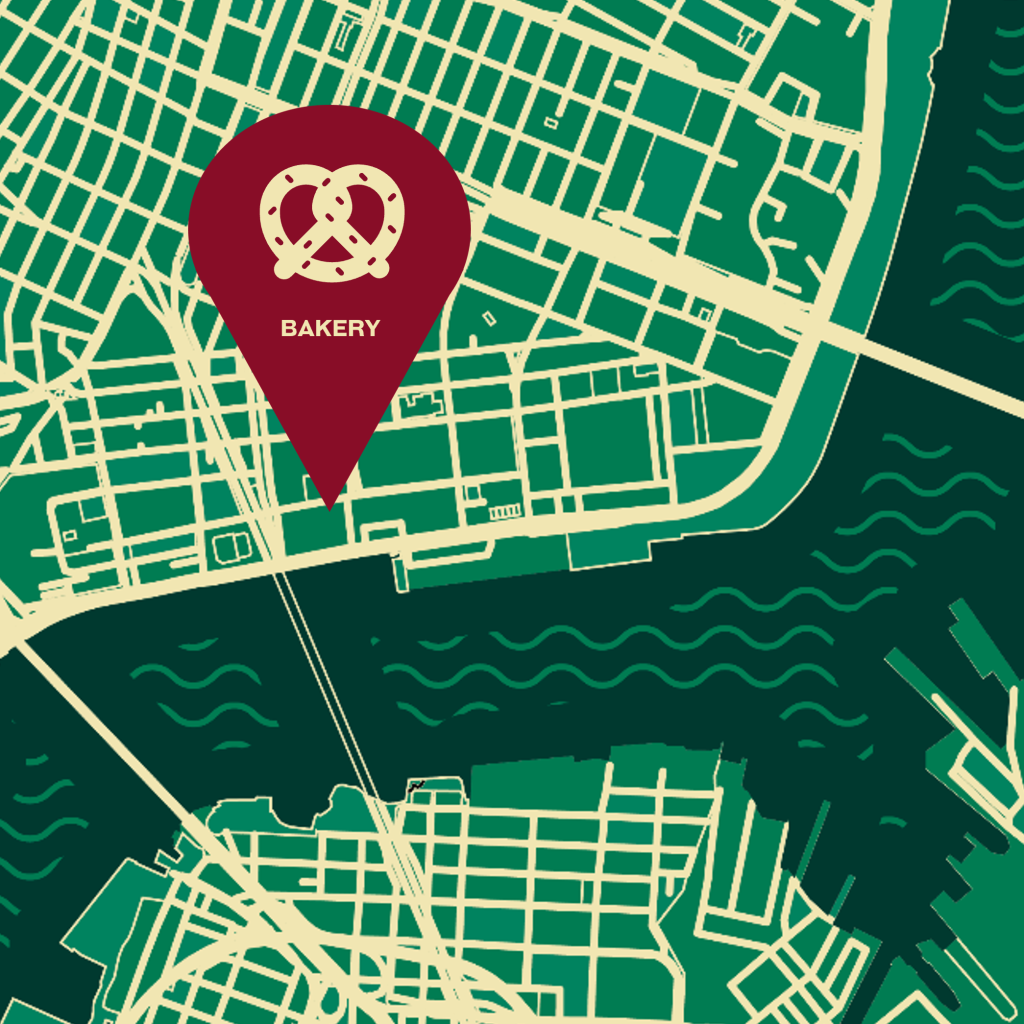 FRESHLY BAKED BAGELS & PRETZELS
MONDAY – SUNDAY
ACROSS NEW YORK
New York is renowned for its bagels, and proud New Yorkers will tell you, the city does the best bagels in the world because of the Empire State fresh water they are made with.
You'll be hard pushed to surprise with a filling – but always try the classics.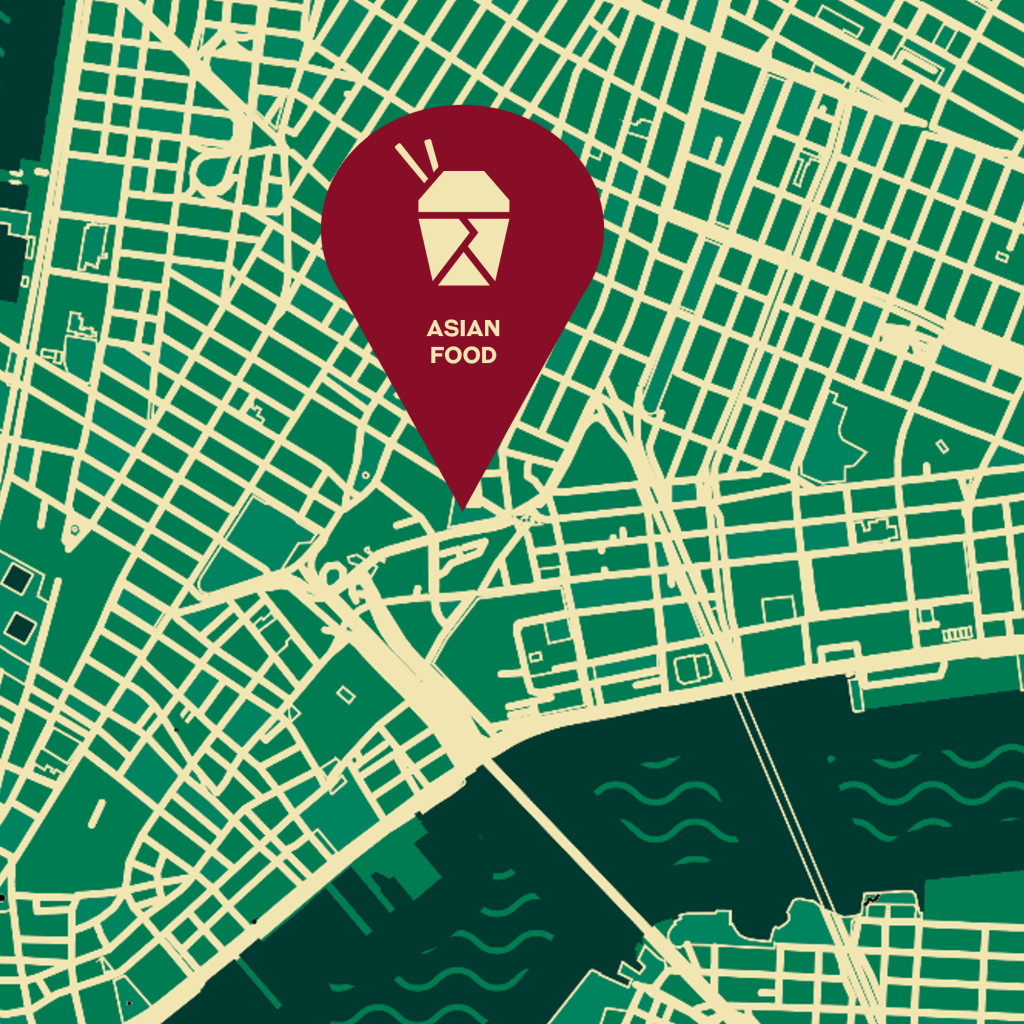 ASIAN FOOD
MONDAY – SUNDAY
CHINATOWN & KOREATOWN, MANHATTAN
Some of the best Chinese & Korean food outside of Asia can be found in Manhattan. Explore the local markets and stores in China town, grill your own dinner in Korea Town, and then head out for some karaoke when you are suitably full.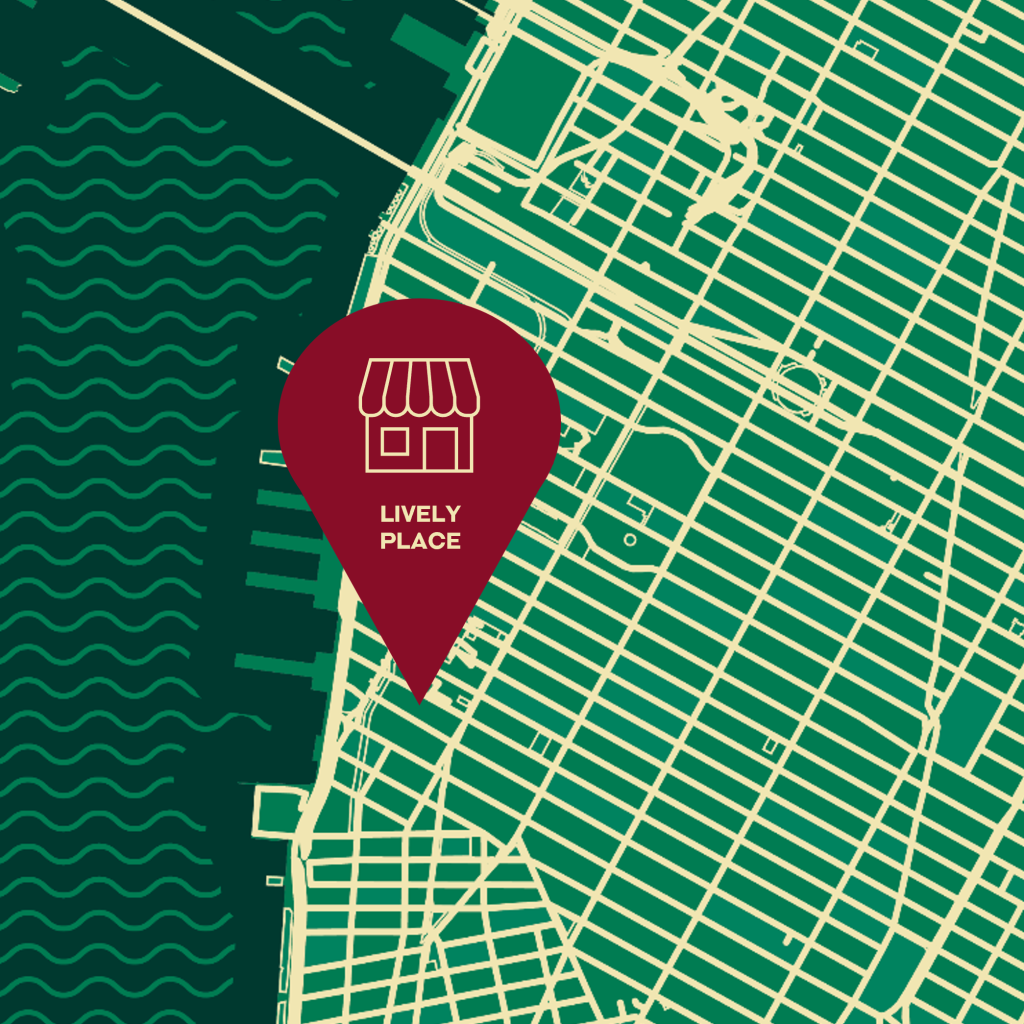 CHELSEA MARKET
MONDAY – SUNDAY
75 9th AVE, NEW YORK, NY 10011
An emporium of coffee shops, restaurants & bars hidden away in an old warehouse. You'll also discover a load of independent stores when you're wondering around for a bite to eat.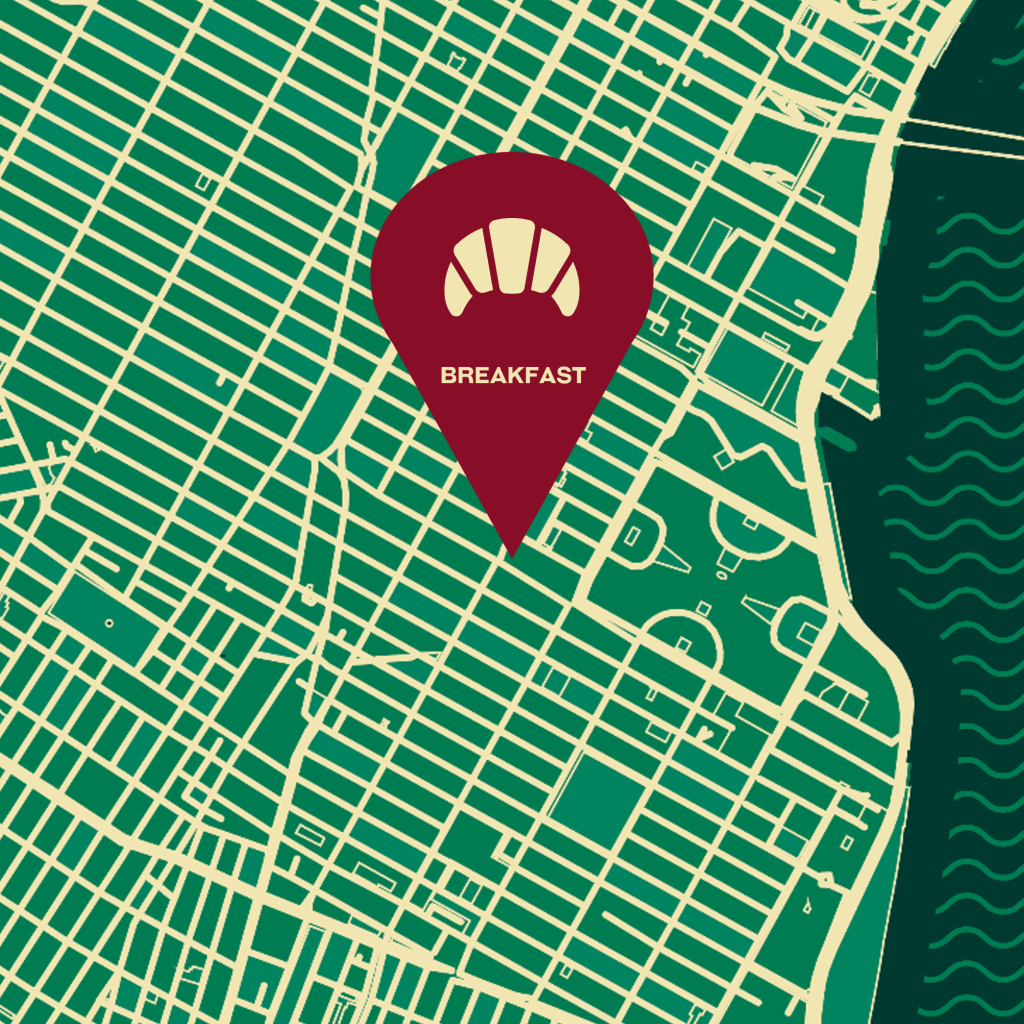 BRUNCH
MONDAY – SUNDAY
ACROSS NEW YORK
New Yorkers love their brunch.
You can find brunch places all over the city, but in the city that never sleeps, or at least goes to bed late and wakes up late, Brunch starts at 2pm.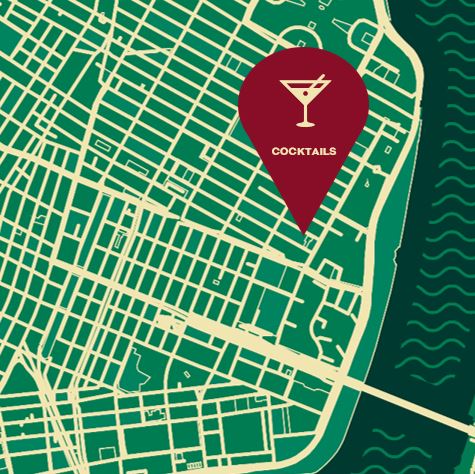 EAST VILLAGE
MONDAY – SUNDAY
EAST VILLAGE & LOWER EAST SIDE, MANHATTAN
Head to this neighbourhood to experience an afternoon, or evening, exploring the grunginess of the east side of lower Manhattan.
A combination of new bars and institutions, dating back to the celebrated 80s in New York, will give you a taste of New Yorks cocktail culture, and their are loads of great food options to keep you going.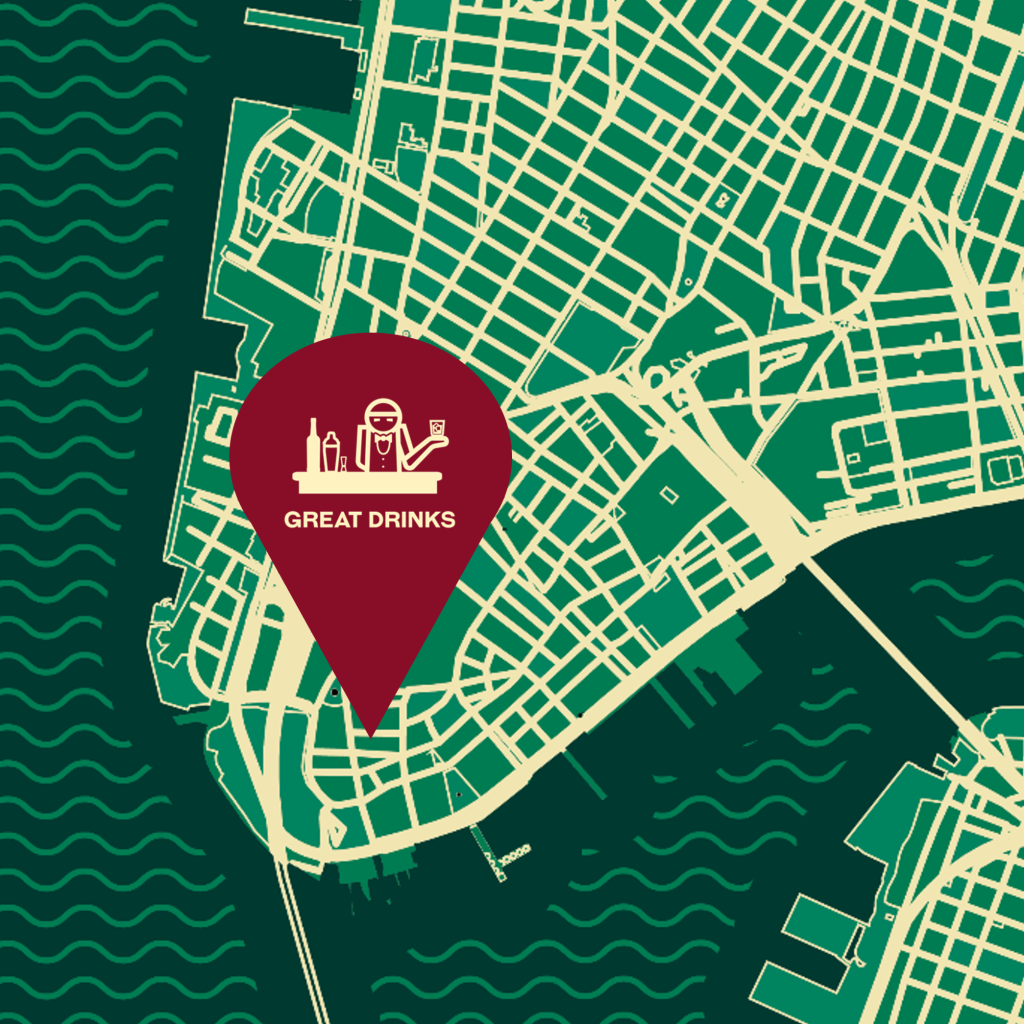 STONE STREET
MONDAY – SUNDAY
3 STONE St, MANHATTAN, NY 10004,
Hidden away in the Financial District, and deeply rooted in the origins of the first Irish Settlers in New York, this cobbled street is packed with fantastic bars (some of which are Irish).
You're bound to find Jameson behind any of the bars here, along with bartenders who'll serve your drink with a good side of craic!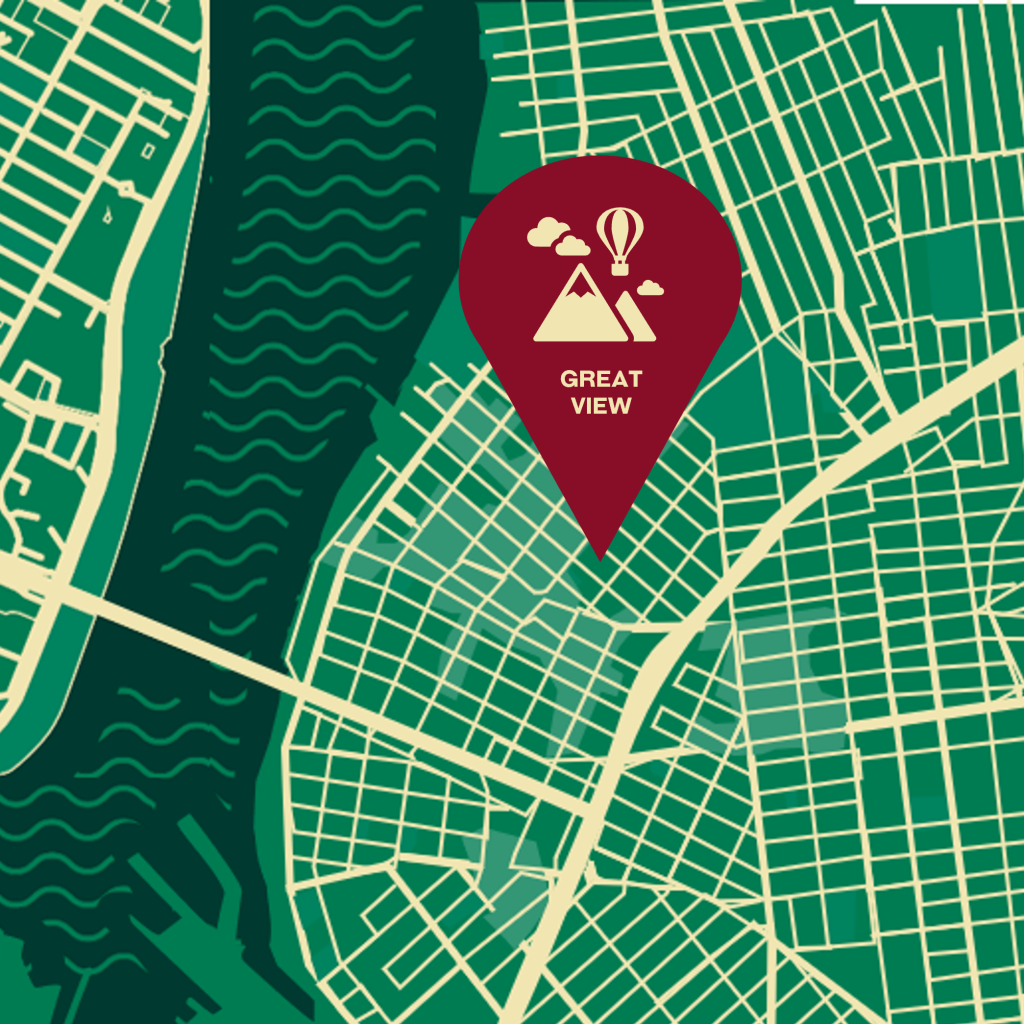 WILLIAMSBURG COCKTAIL SCENE
MONDAY – SUNDAY
WILLIAMSBURG, BROOKLYN, NY
A great neighbourhood packed full of bars, restaurants & shops. This area host some of the best rooftop bars in New York, and could argue it has the best views of the city.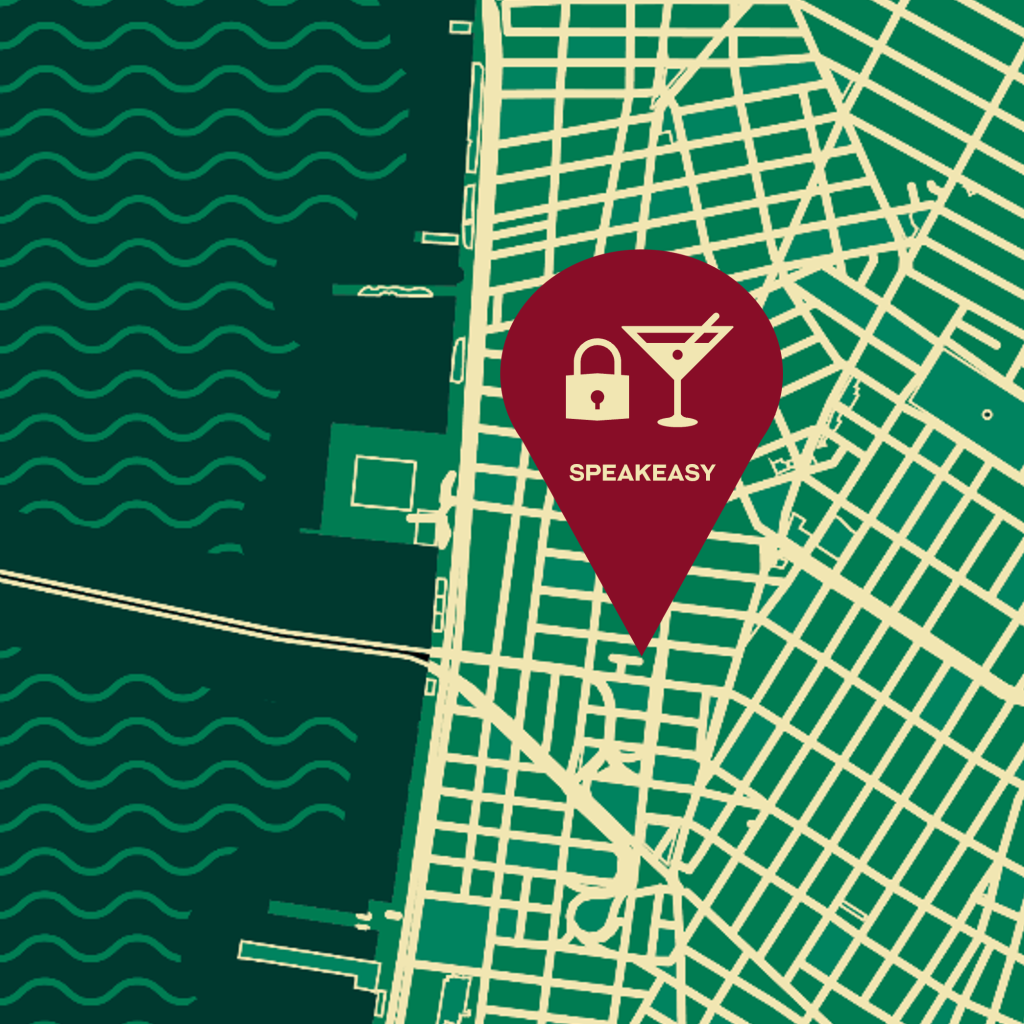 SPEAKEASY COCKTAIL BARS
MONDAY – SUNDAY
ACROSS NEW YORK
100 years since Prohibition ended, New York is still harbouring countless speakeasy cocktail bars. You'd be well set in NY visiting at least one Speakeasy. Enjoy the experience of finding the hidden venue, and when there ordering a classic Jameson Black Barrel Old Fashioned. Why would you ask for anything else?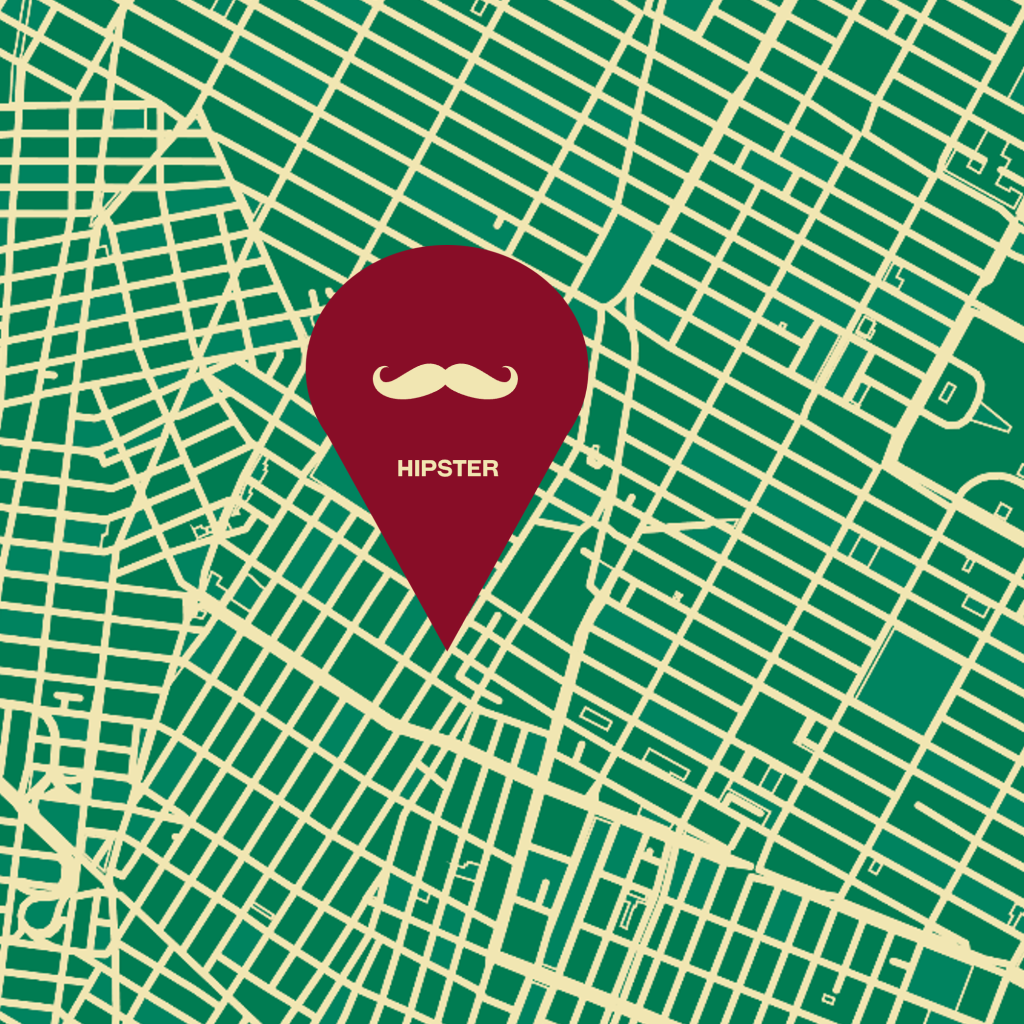 DIVE BARS
MONDAY – SUNDAY
ACROSS NEW YORK
A huge array of American 'pubs' can be found all over the city, offering great beers, whiskies & snacks. Decked out with screens showing local sports games. The snooker tables & dart boards will keep you entertained, and you'll often hear live music too. What more could you ask for in the city that never sleeps?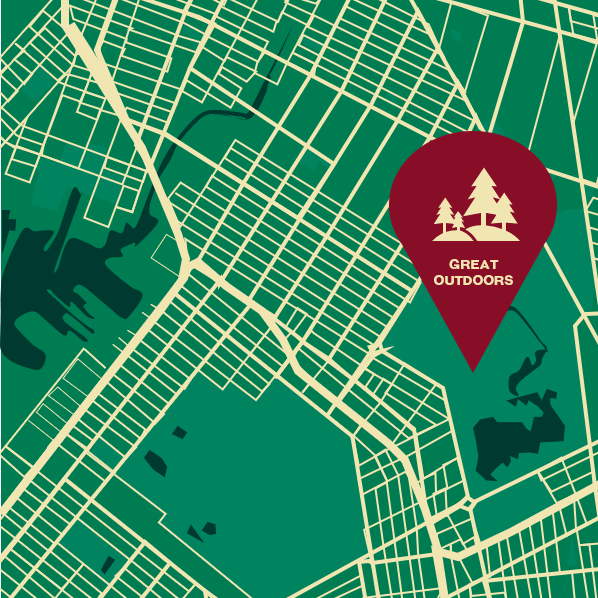 DISCOVER PROSPECT PARK
MONDAY – SUNDAY
PROSPECT PARK, BROOKLYN, NY
Everyone knows Central Park. But take the time to explore beyond Manhattan and discover the lesser known & quieter, but equally beautiful, Prospect Park. Designed by the same landscape architect.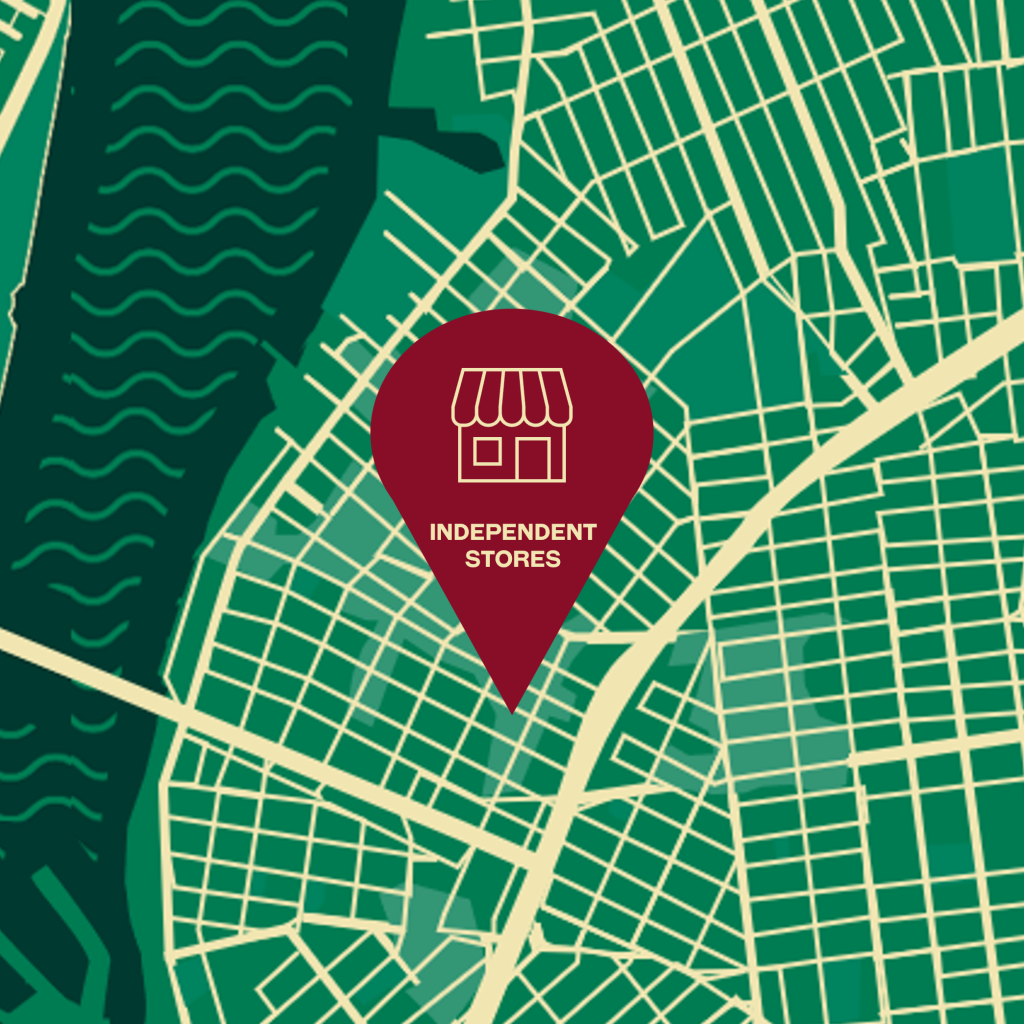 EXPLORE BOUTIQUE & VINTAGE SHOPS
MONDAY – SUNDAY
SOHO, WILLIAMSBURG & BROOKLYN
You can head to Soho for the big brand names, and discover smaller boutiques across Manhattan. If you want more vintage, casual style, Williamsburg has a lot to offer. If you ventured that side of the river you can head further south to check out Brooklyn Flea Market.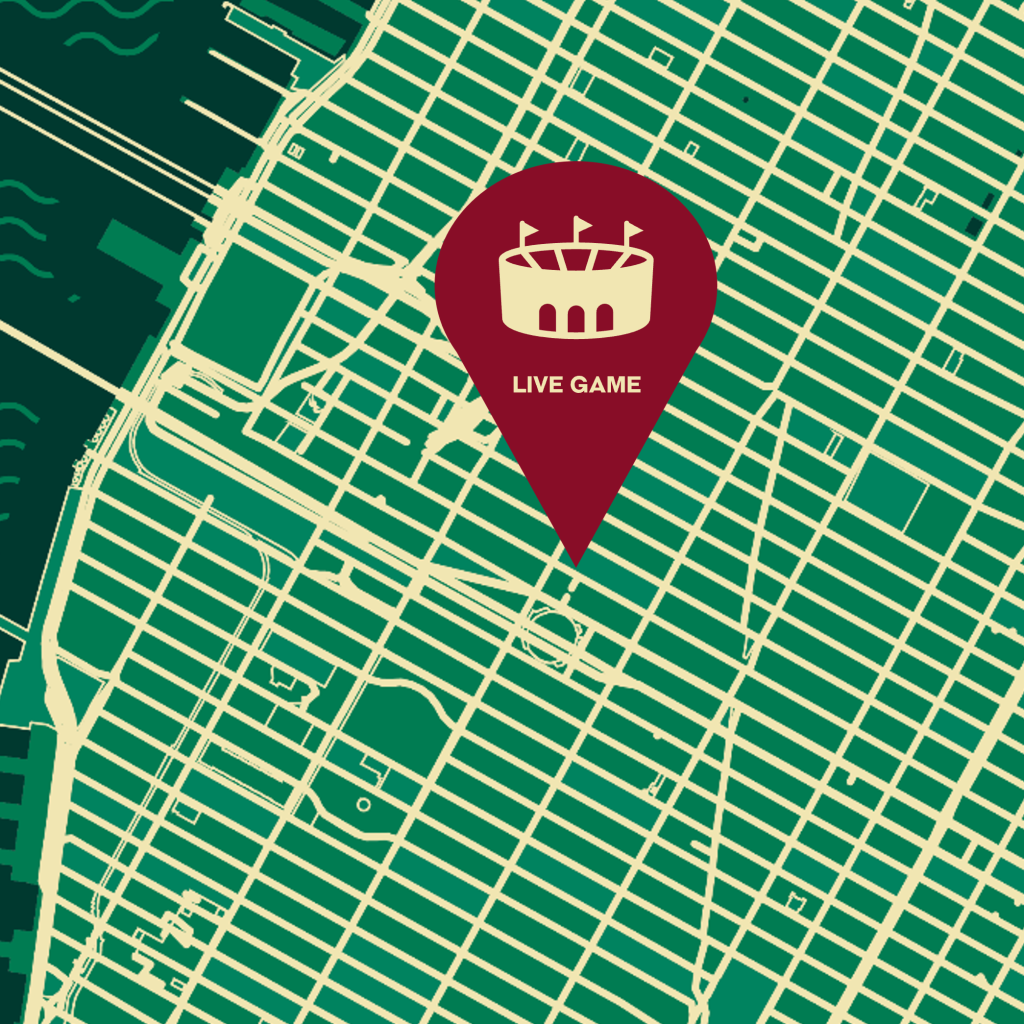 SEE A SPORTS GAME
MONDAY – SUNDAY
ACROSS NEW YORK
The USA loves its sports, and New York City is no exception. Take you and your friends to a ball game – try Baseball, Basketball, American Football or even Ice Hockey. The City has 11 teams to choose from, so take your pick!
HAVE A LAUGH AT A COMEDY CLUB
MONDAY – SUNDAY
ACROSS NEW YORK
The best way to experience that classic New York humour is to experience one of the late night showings in an underground comedy club, where you may discover big names or up-and-coming class acts.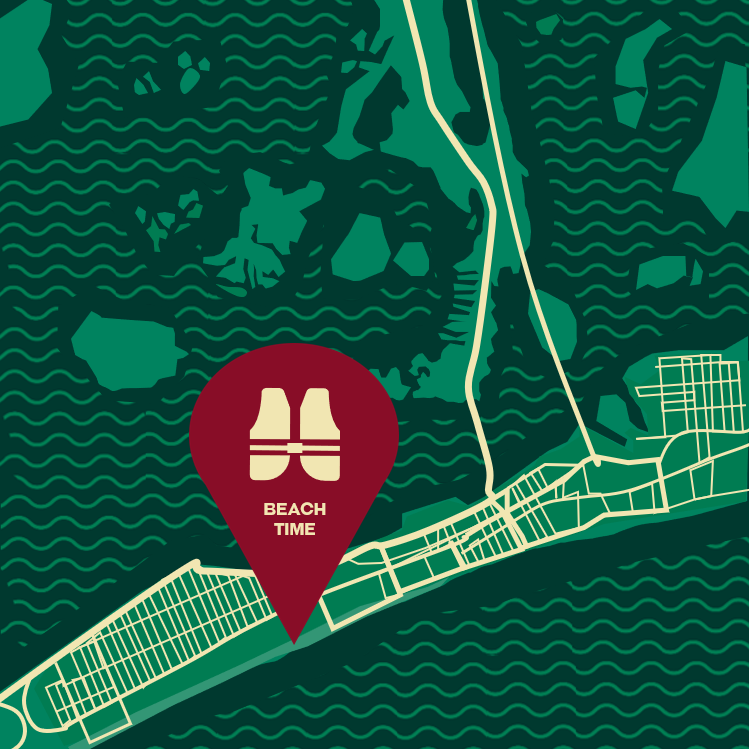 HEAD TO THE BEACH
MONDAY – SUNDAY
ROCKAWAY BEACH, QUEENS, NY
When you think of New York City, you probably don't think of sandy beaches. You'll be delighted, if you're heading there when it's hot, to know that Rockaway and Long Beach are only about an hour from the City. The easiest way to get there is by ferry, but get their early as all of Manhattan and Brooklyn head there at the weekends!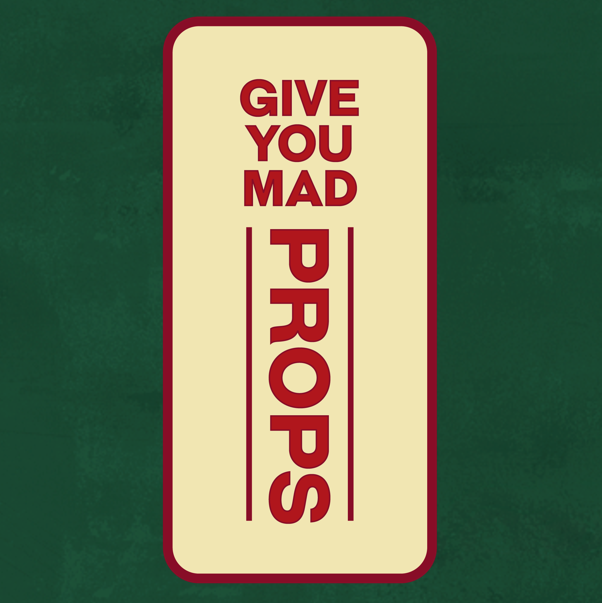 MEANING
You're being shown appreciation when someone yells out "mad props"
EXAMPLE
"You bought a Jameson Triple Triple in the airport? I'll give you mad props for that"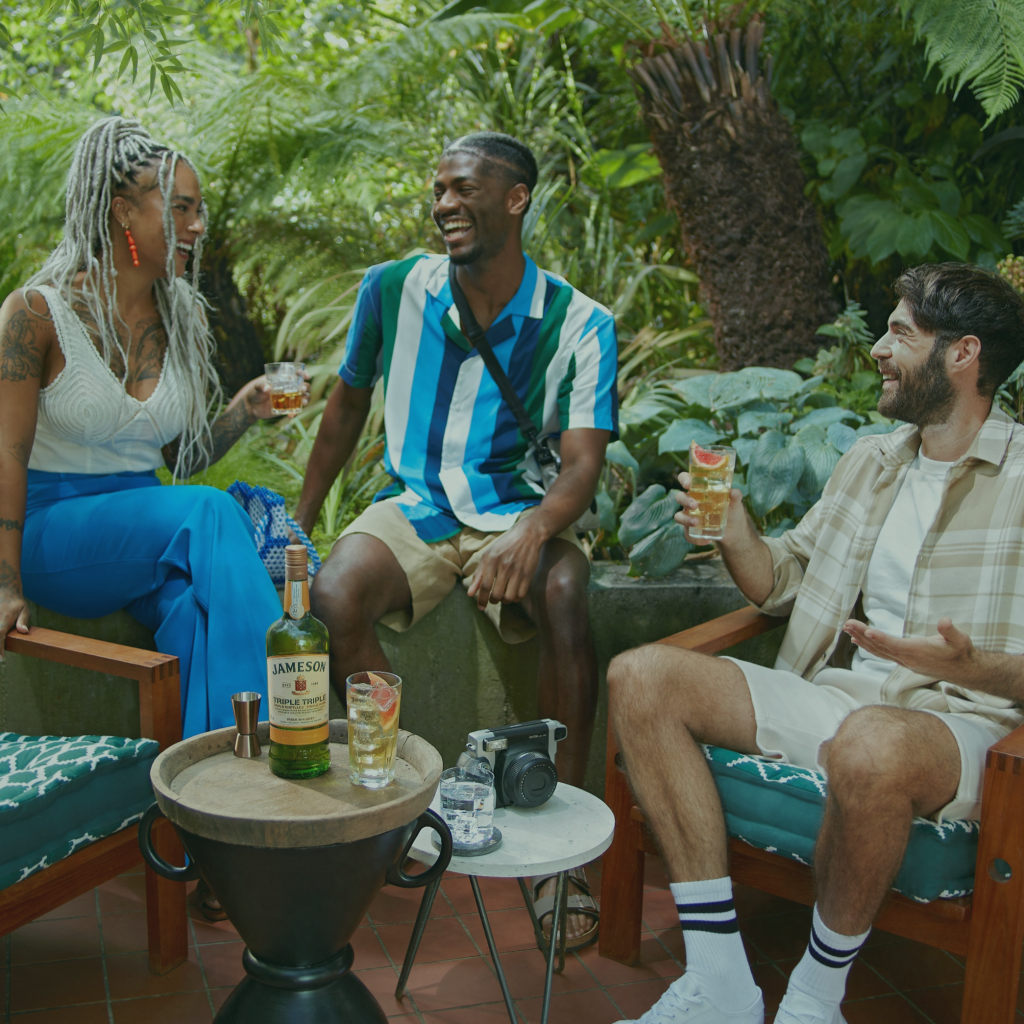 Wherever you go Jameson is welcomed to the table for its smoothness, great on its own or in cocktails. Simple or complex. Either way opening a bottle of Jameson is the equivalent of inviting someone to pull up a chair and join the chat.
Since you're here, check out the Jameson Triple Triple & grapefruit cocktail that you could make friends after you've picked up a bottle on your journey. Sláinte