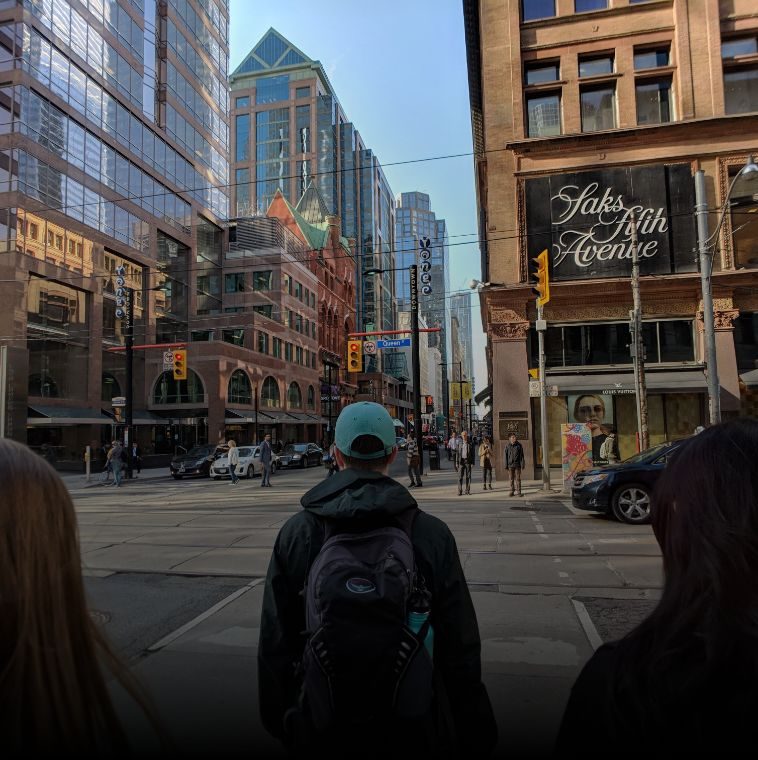 Explore Toronto
Discover Toronto
Like a Local
Toronto is a super friendly, diverse city. Creative, cultured, and super Canadian – you wont go five yards without strangers becoming friends.
Equally famous for an iconic skyline and lake side location, Toronto is as vibrant and multi-cultured as any city can get. From taking snaps of street art, to island trips during the day, this city will offer you as much indoors as outside to explore.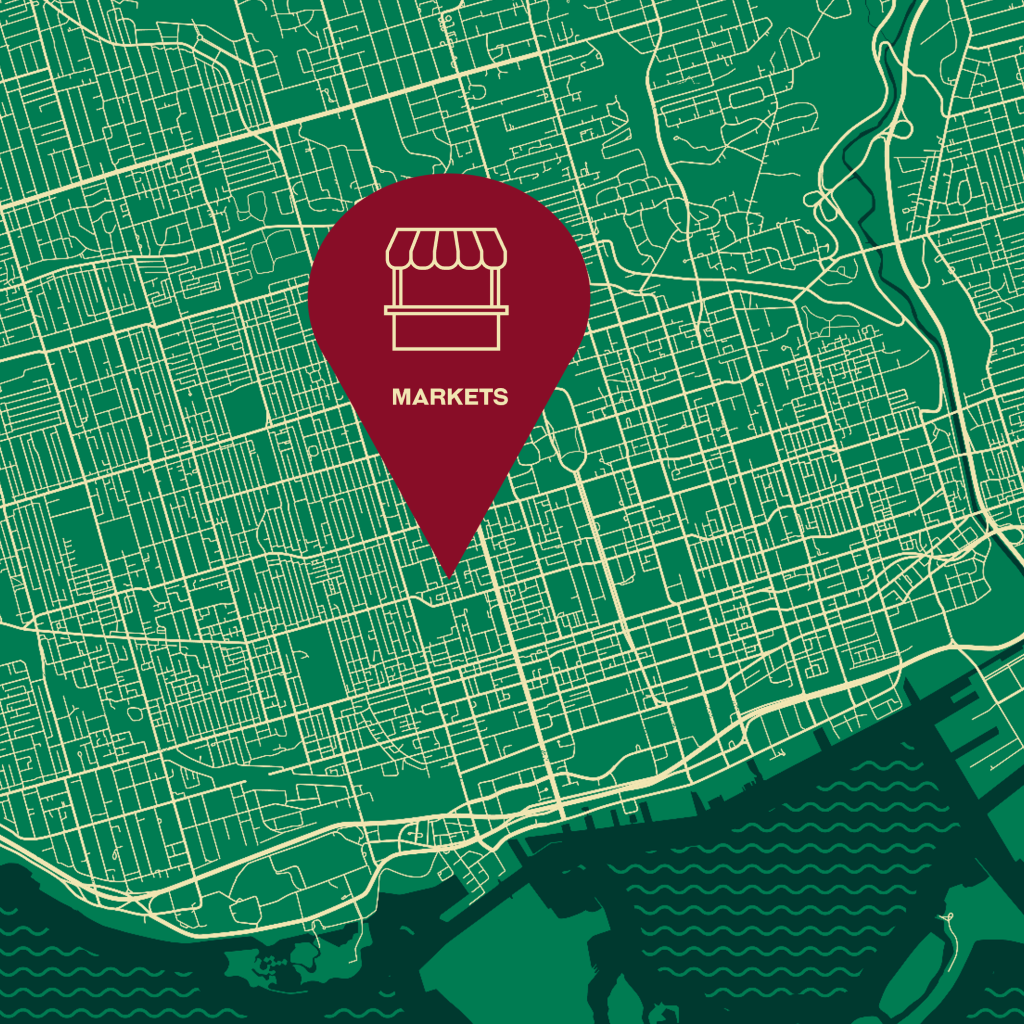 KENSINGTON MARKET
MONDAY – SUNDAY
Kensington Market, Toronto, ON
Toronto's most unique neighbourhood, Kensington Market retains its charm and diversity through its eclectic mix of vintage clothing stores, grocers, restaurants and cafes.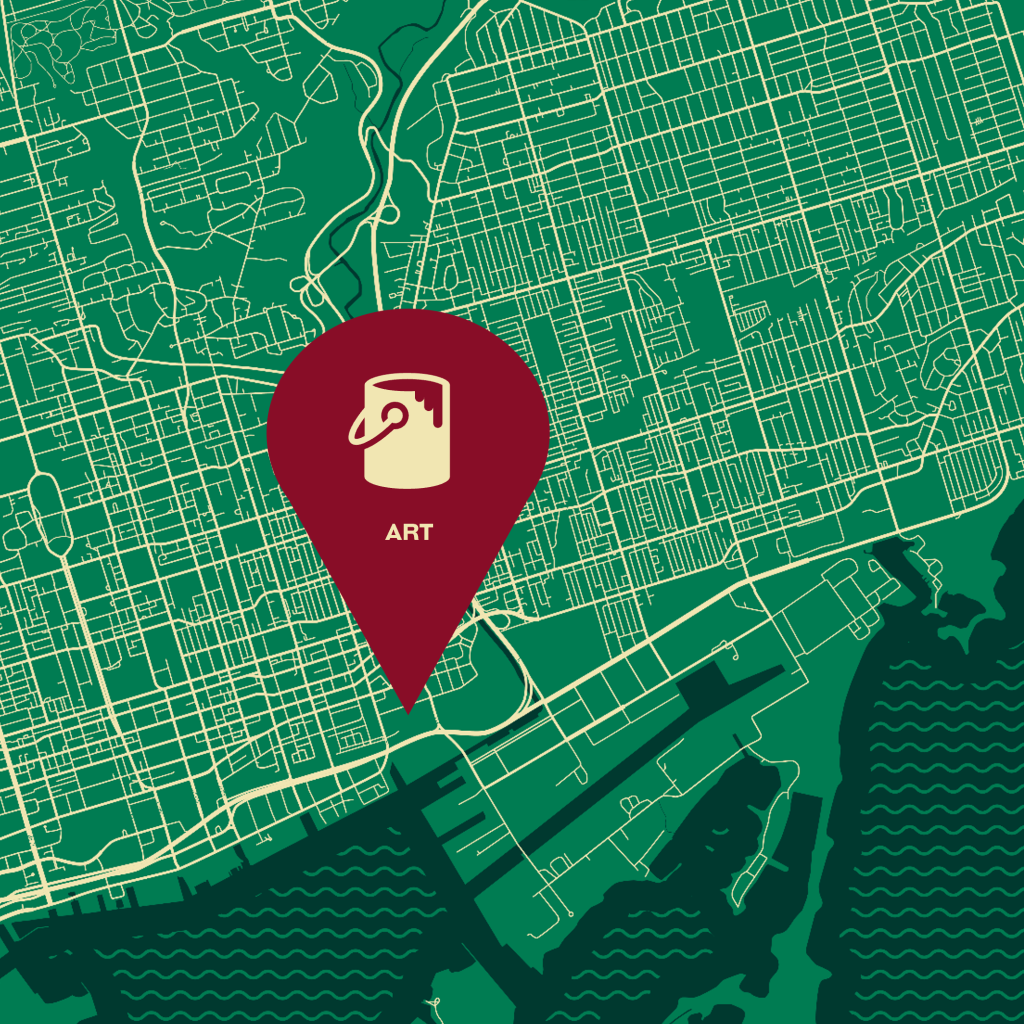 DISTILLERY DISTRICT
MONDAY – SUNDAY
Distillery District, Toronto, ON
You can only get about by foot in the Distillery District. It used to be home to a large whiskey distillery. But now you'll find hip indie restaurants, bars and boutiques. Art lovers come for the galleries, outdoor sculptures and the theatre scene.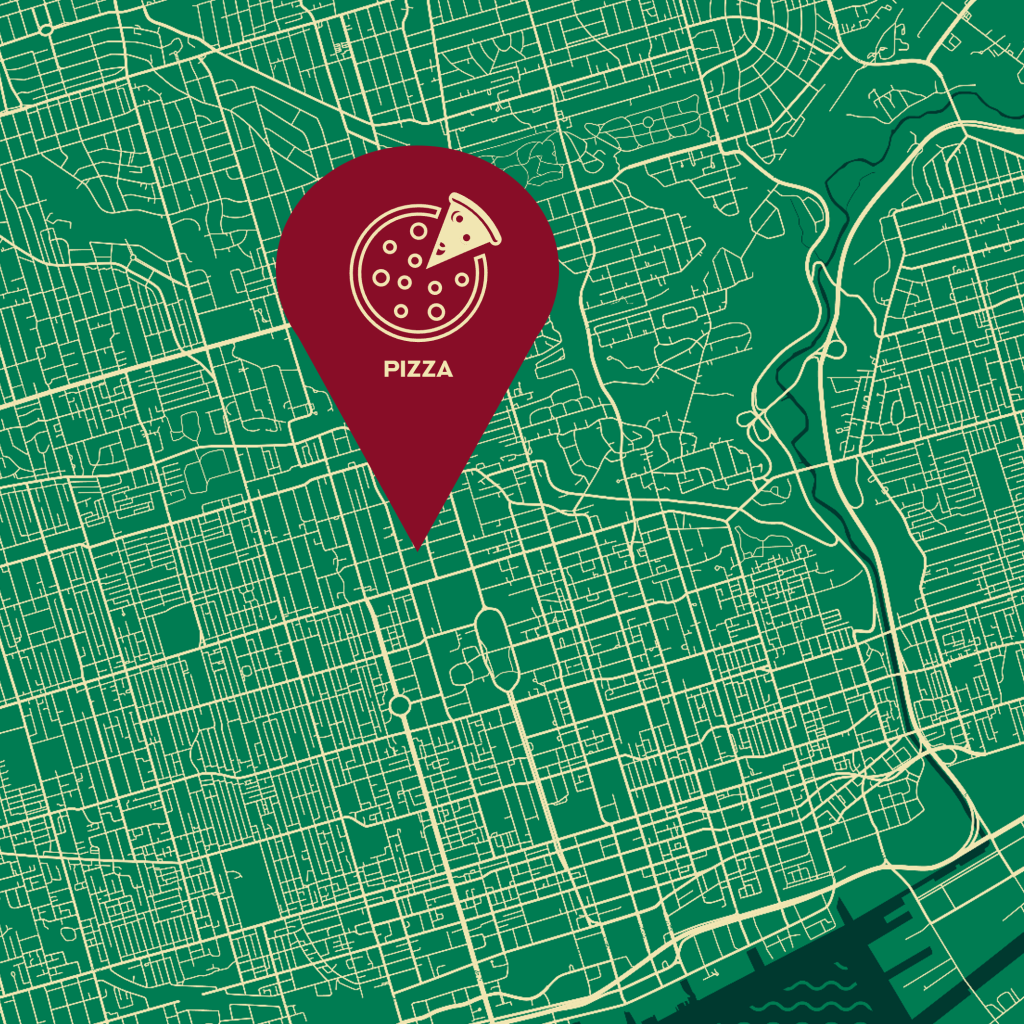 THE ANNEX
MONDAY – SUNDAY
The Annex, Toronto, ON
Bordering and enveloping UofT, The Annex is a student-friendly neighbourhood sporting easy-on-the-wallet pizza joints, sushi restaurants, pubs and cafes.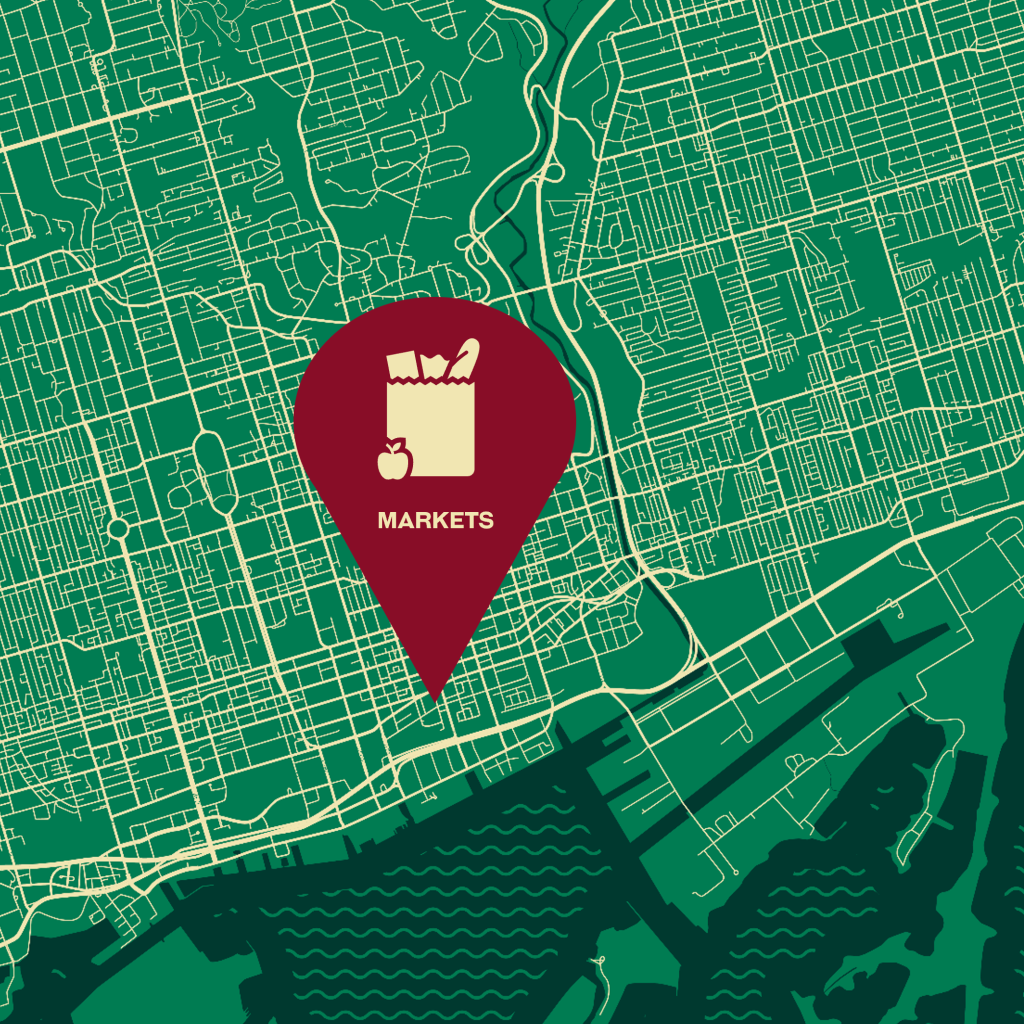 ST LAWRENCE. MARKET
TUESDAY-SUNDAY
93 Front St E, Toronto, ON M5E 1C3
St. Lawrence Market is a Toronto landmark and is the largest indoor market in the city. Located at the corner of Front and Jarvis St., the main activity is centered in the South Market with two floors of grocers, food stores and restaurants.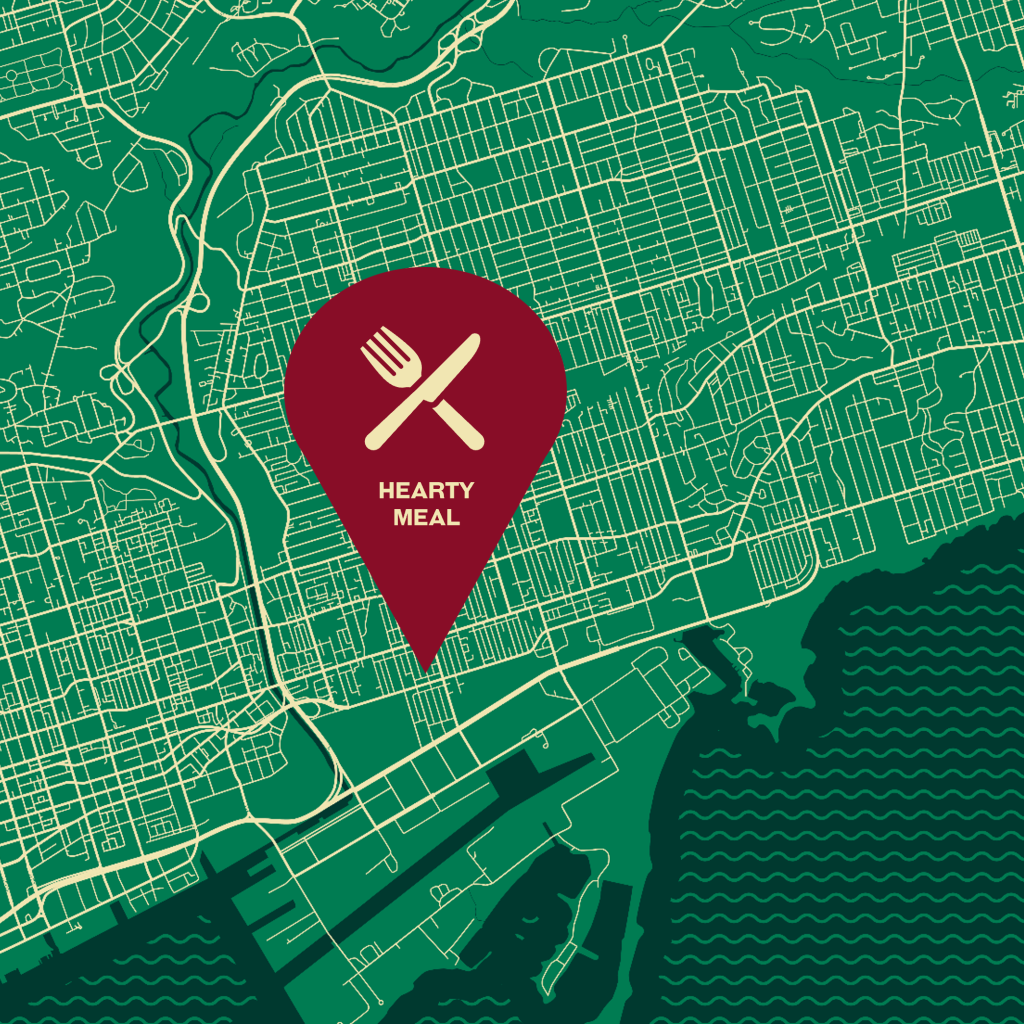 THE DANFORTH
MONDAY – SUNDAY
Danforth Toronto, ON
Toronto's Greektown, The Danforth juggles east-enders' enviro-chic, vegan-friendly sensibilities with the city's biggest celebration of meat on a skewer.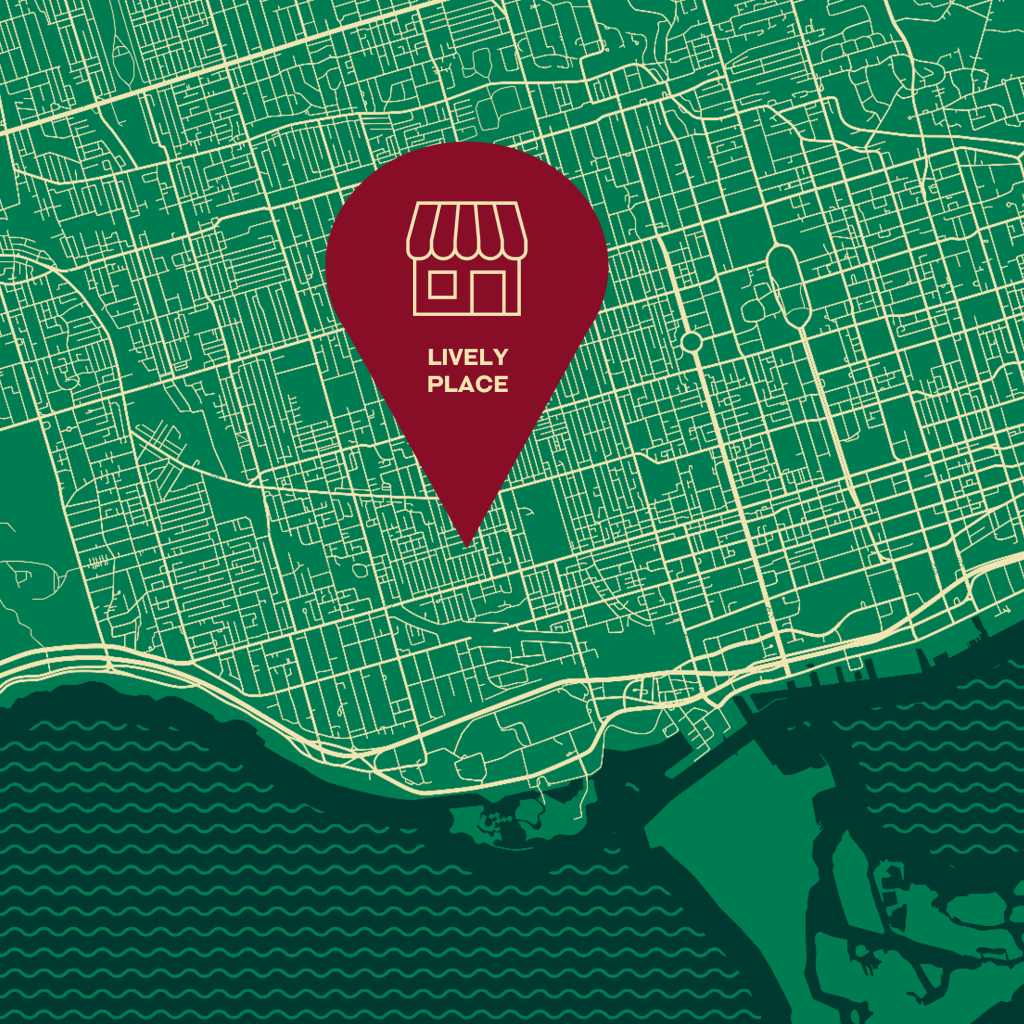 OSSINGTON
MONDAY – SUNDAY
Ossington Ave, Toronto
Bars, restaurants and boutiques have transformed the stretch of South Ossington between Queen and Dundas into Toronto's best three blocks for drinking and dining.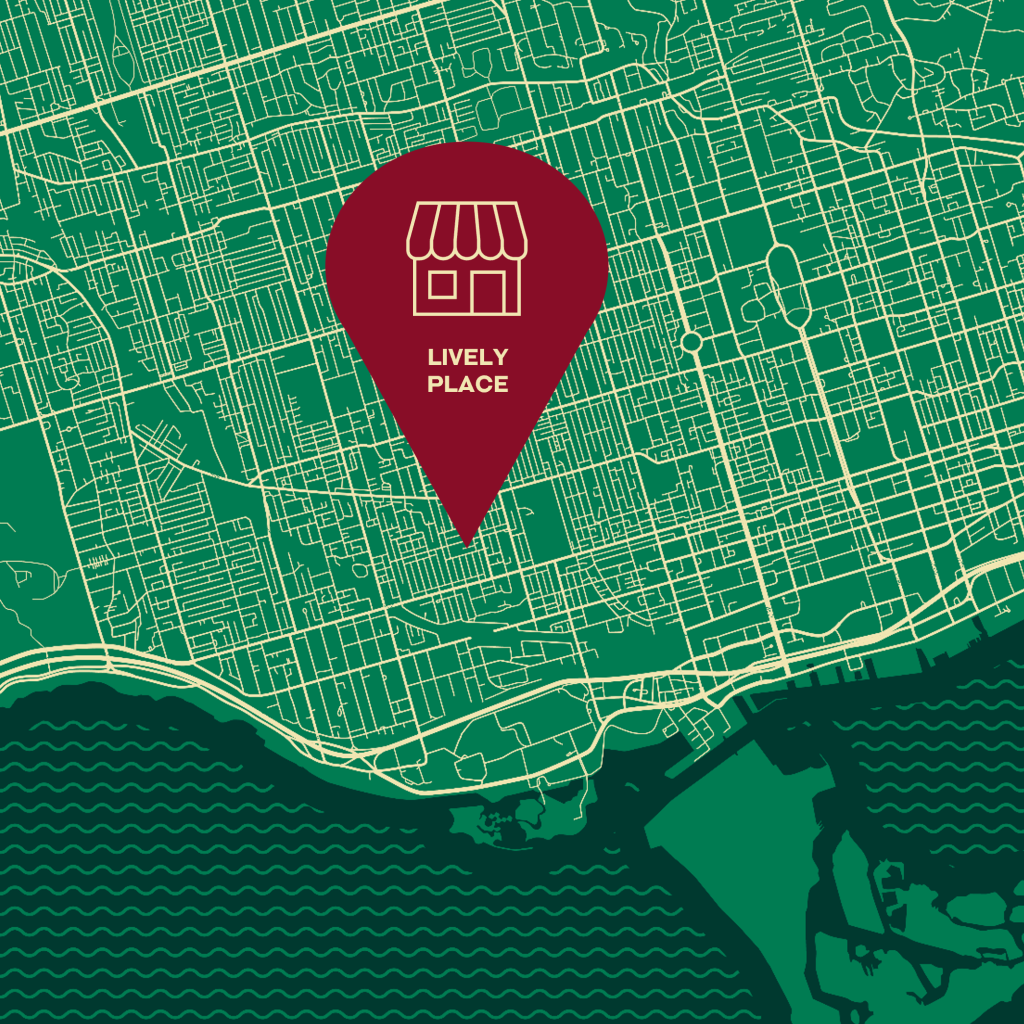 ENTERTAINMENT DISTRICT
MONDAY – SUNDAY
Entertainment District, Toronto, ON
No longer Toronto's Club District (although there are one or two nightclubs) it's now known as a neighbourhood to eat, drink, watch movies and live theatre.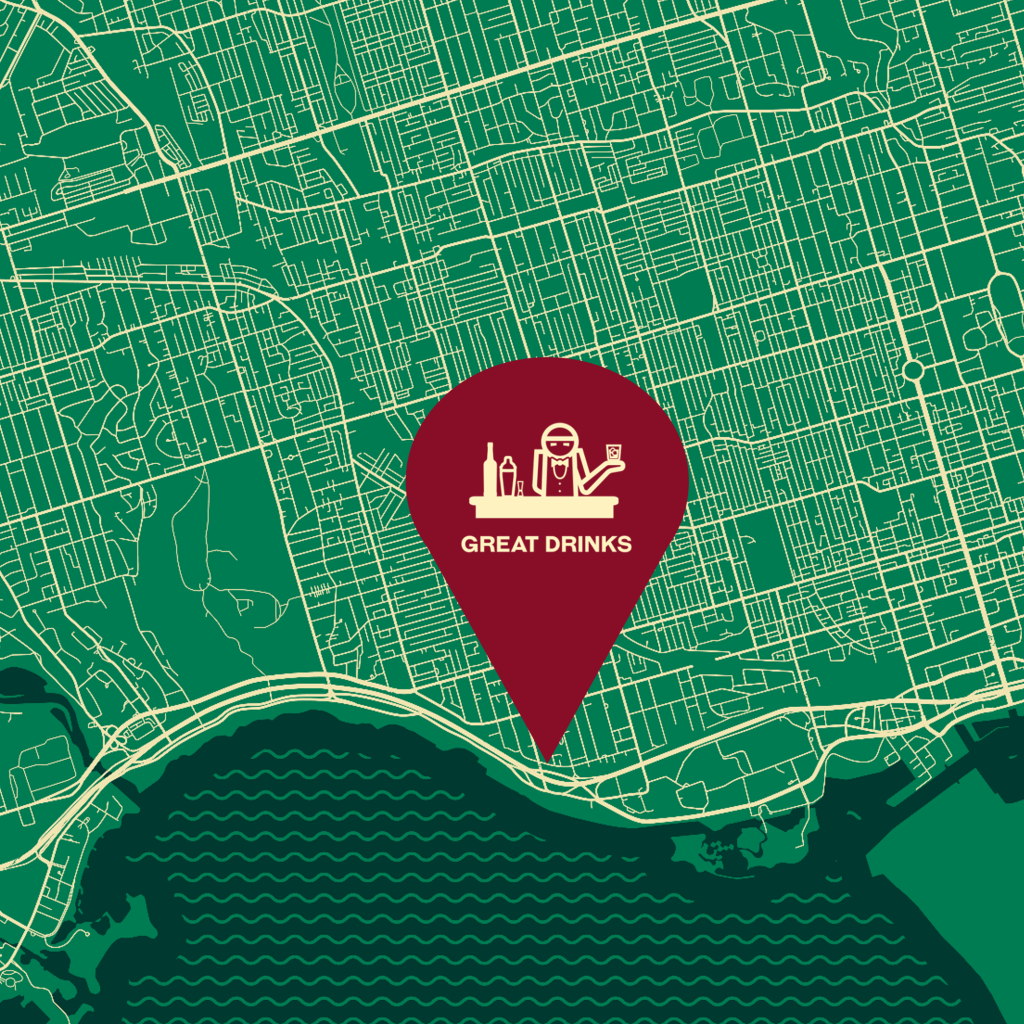 PARKDALE
MONDAY – SUNDAY
Parkdale Toronto, ON
This diverse community is home to Tibetan, North African and West Indian enclaves mixed in with some great bars, restaurants, vintage fashion, furniture and fabric stores.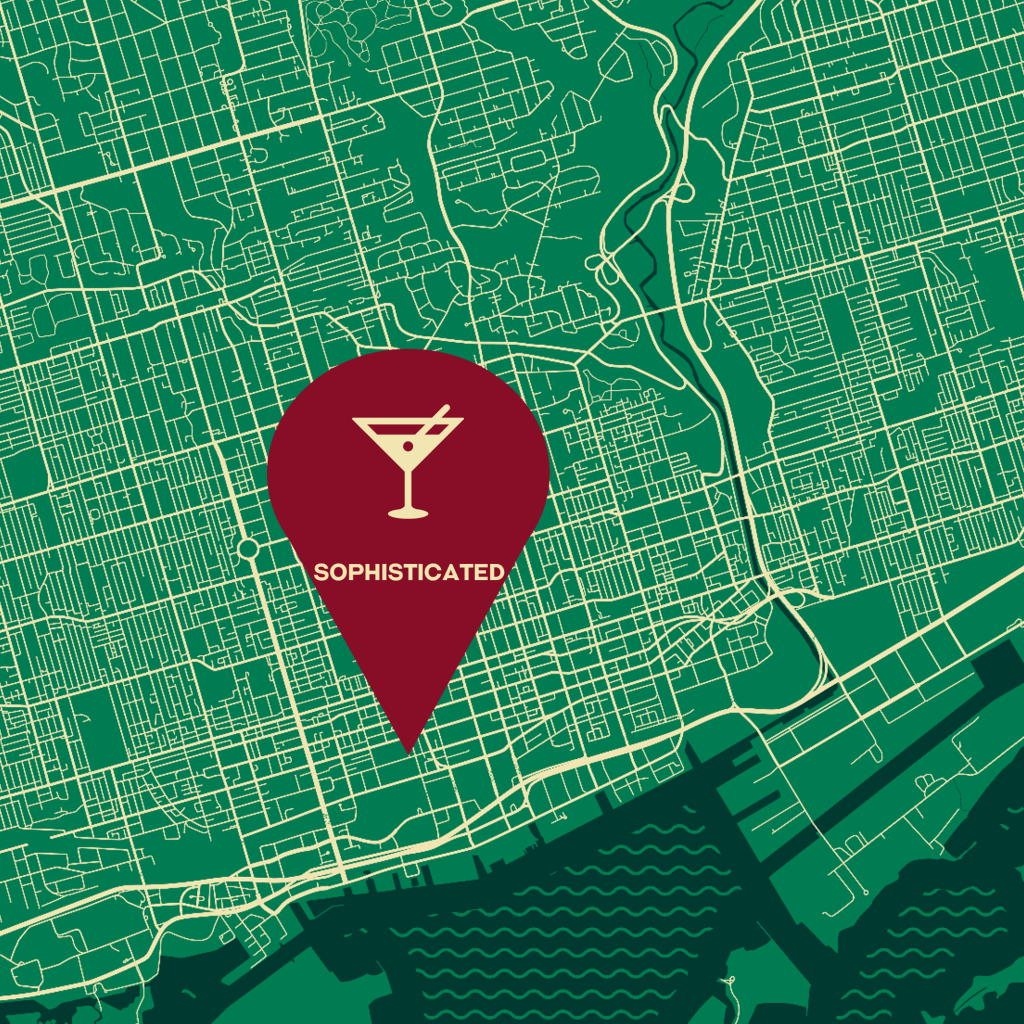 KING WEST
MONDAY – SUNDAY
King St West, Toronto, ON
King West is home to a cluster of advertising agencies, swanky restaurants and clubs.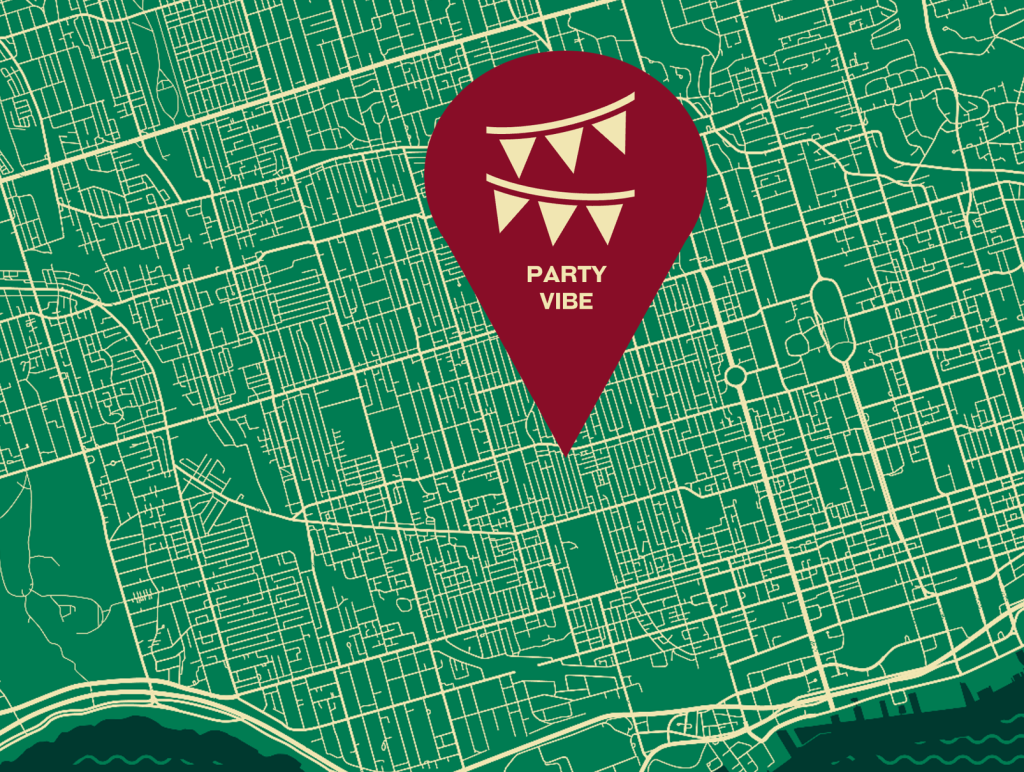 LITTLE ITALY
MONDAY – SUNDAY
Little Italy Toronto, ON
Once the neighbourhood to go for pizza and pasta, Little Italy now sports a diverse food scene and is a popular option for a bar crawl and late night eats.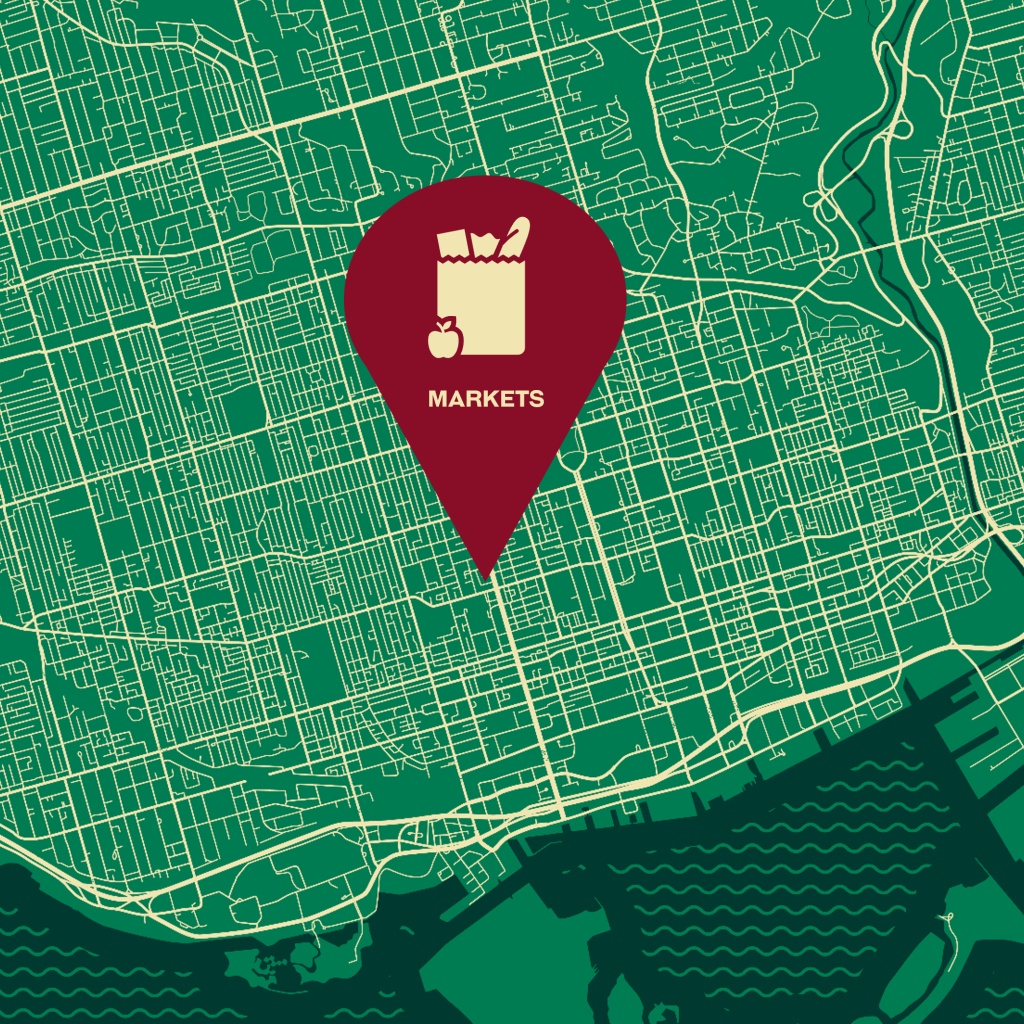 CHINATOWN
MONDAY – SUNDAY
Chinatown, Old Toronto
Chinatown is always a hub of activity as residents and tourists elbow for cheap housewares, fruits, vegetables and dim sum.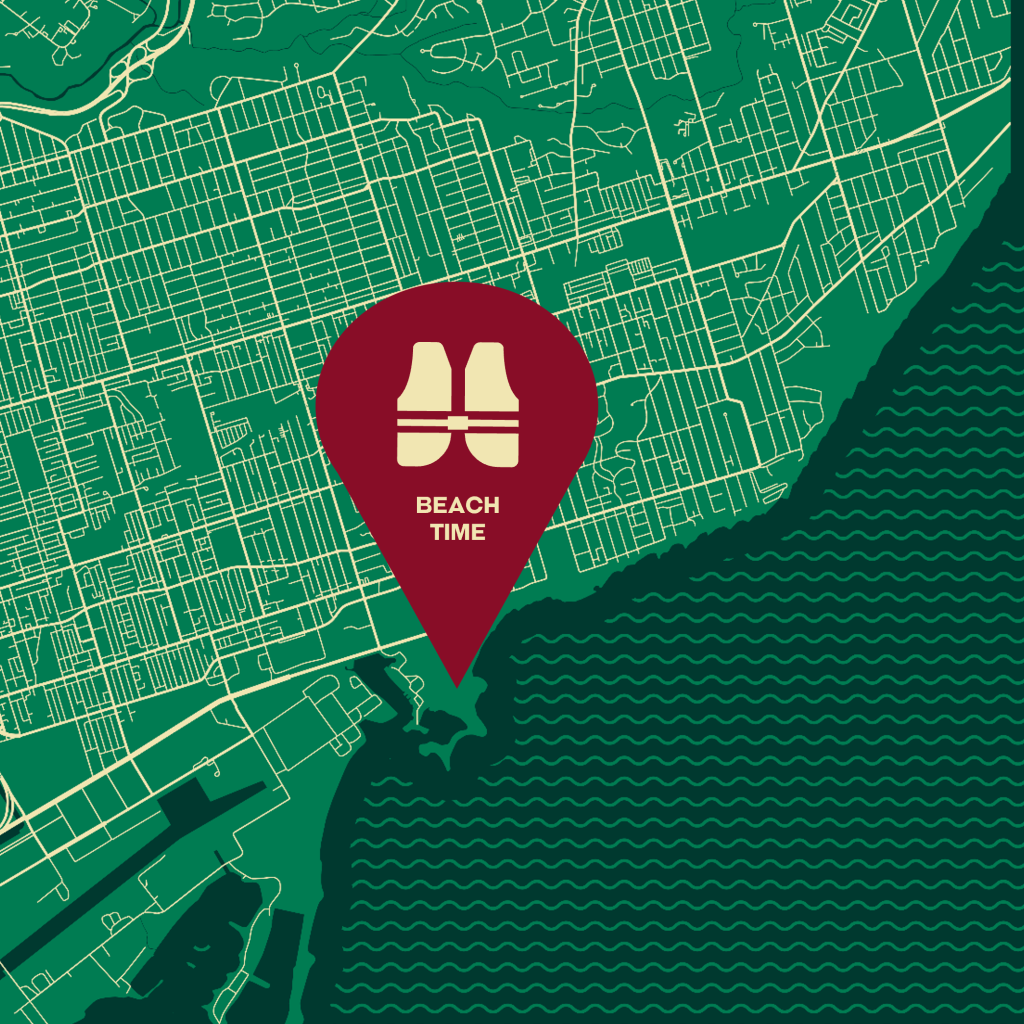 THE BEACHES
MONDAY – SUNDAY
The Beaches, Toronto,
The Beaches is Toronto's top sandy destination for a bit of sunbathing, some beach volleyball or maybe just a stroll on the boardwalk.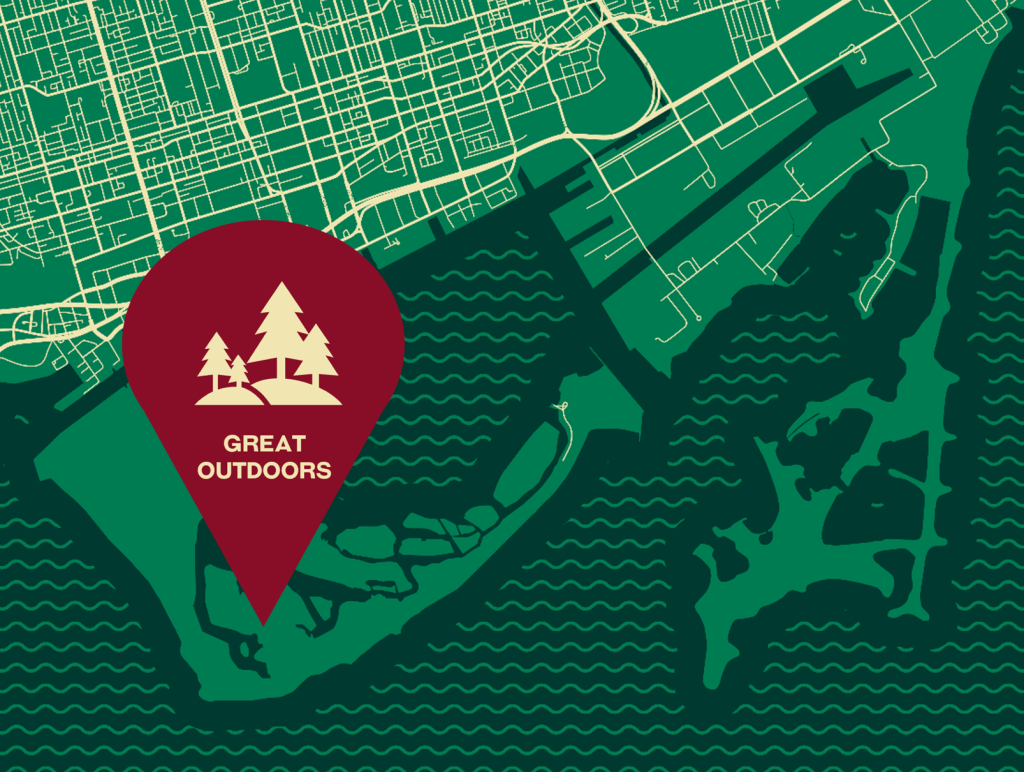 HIGH PARK
MONDAY – SUNDAY
1873 Bloor St W, Toronto, ON M6R 2Z3
This mostly residential area is home to one of Toronto's most popular parks as well as a collection of pubs and restaurants.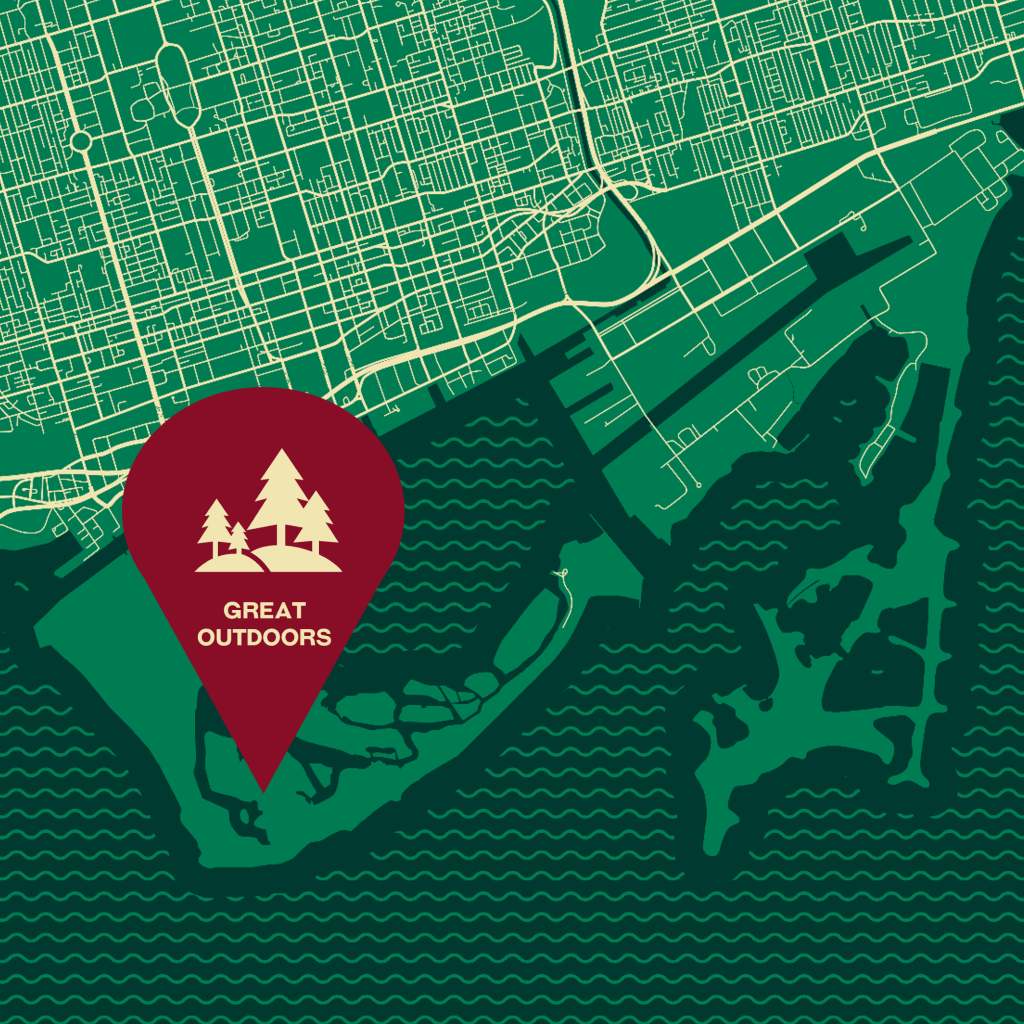 TORONTO ISLANDS
MONDAY – SUNDAY
Toronto Islands, Toronto
The Toronto Islands are a jewel in the city's waterfront. A short ferry ride away from the mainland, they're filled with parks, beaches and an amusement park.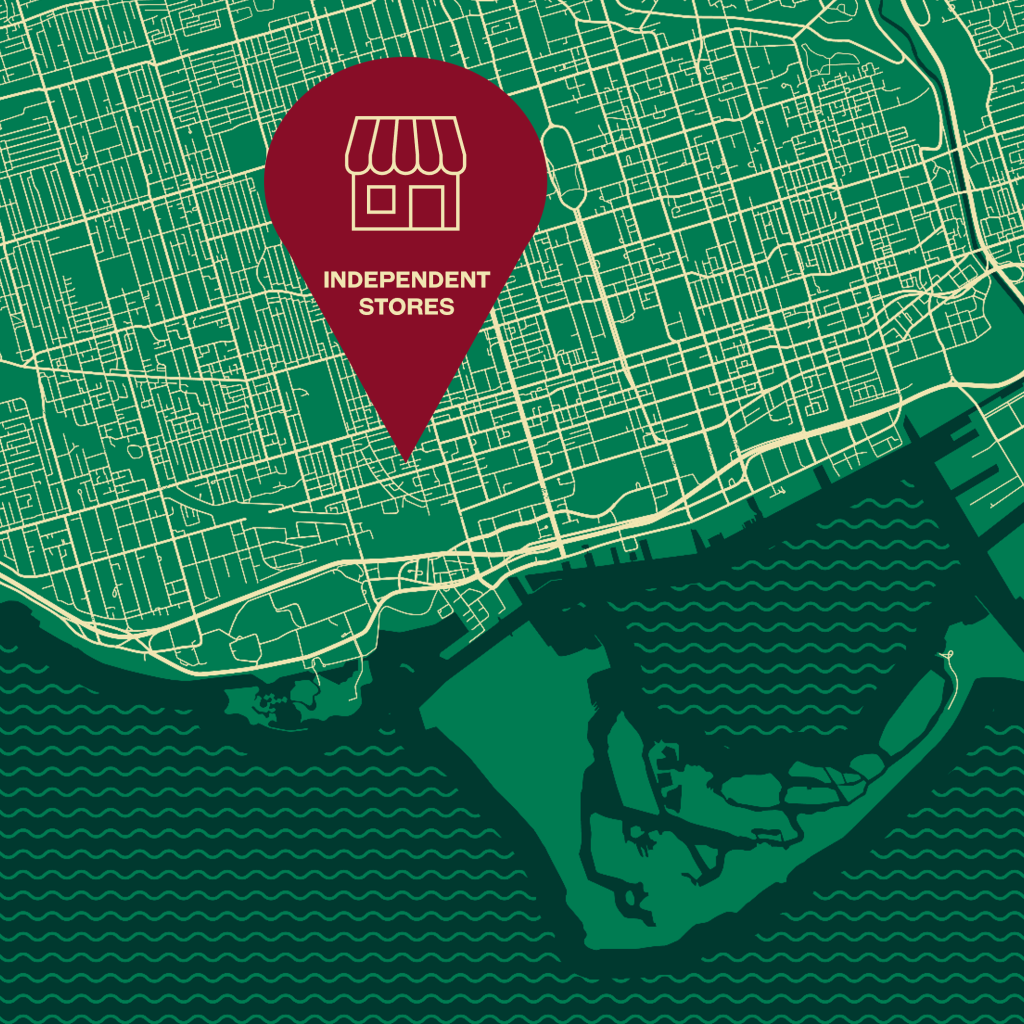 WEST QUEEN WEST
MONDAY – SUNDAY
West Queen West, Toronto
West Queen West was named as one of the coolest streets in the world. There's lots to like here including two great boutique hotels, Trinity Bellwoods park and an interesting mix of restaurants and shops.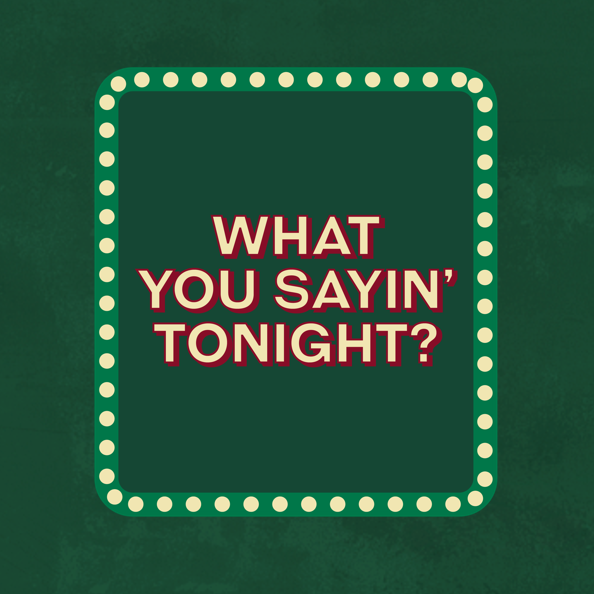 MEANING
You would use this when asking a friend what their plans are later on
EXAMPLE
"I'm heading to the park after work, what you sayin' tonight?"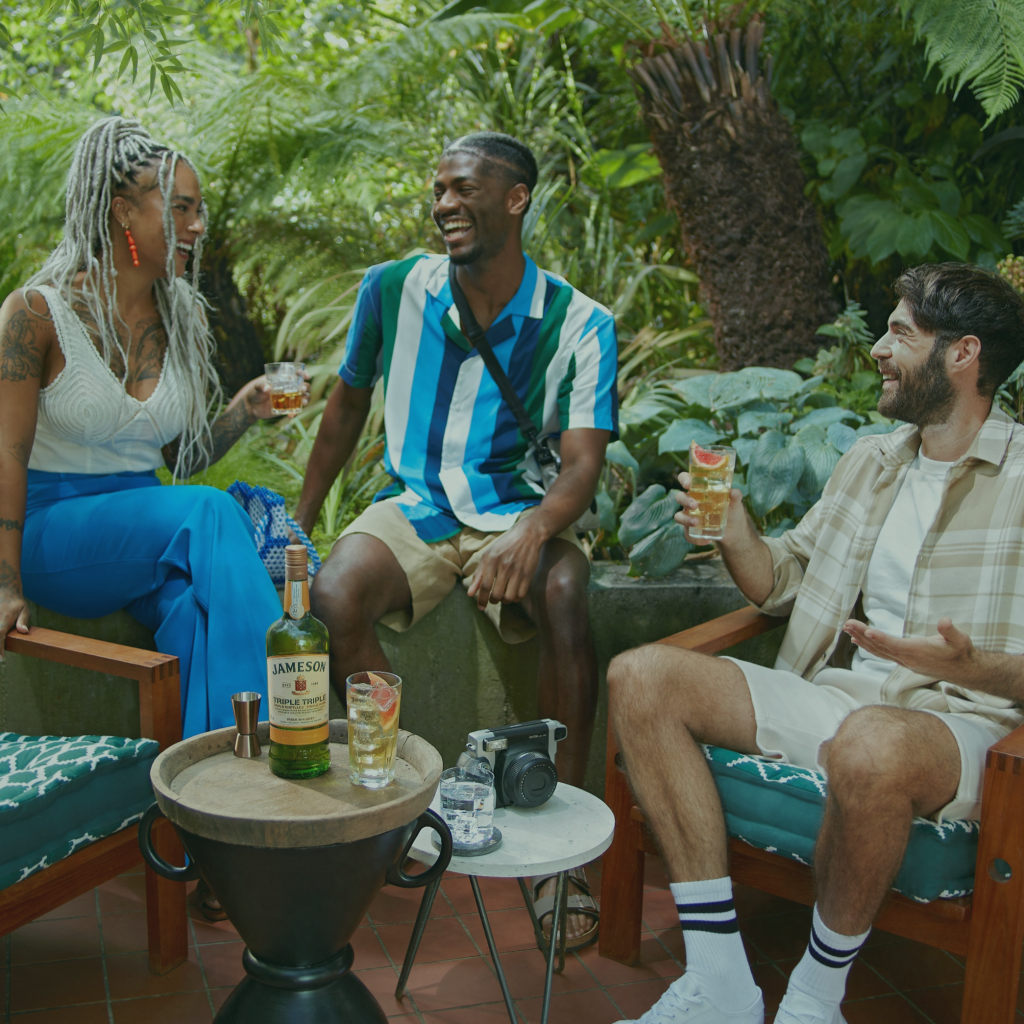 Wherever you go Jameson is welcomed to the table for its smoothness, great on its own or in cocktails. Simple or complex. Either way opening a bottle of Jameson is the equivalent of inviting someone to pull up a chair and join the chat.
Since you're here, check out the Jameson Triple Triple & grapefruit cocktail that you could make friends after you've picked up a bottle on your journey. Sláinte