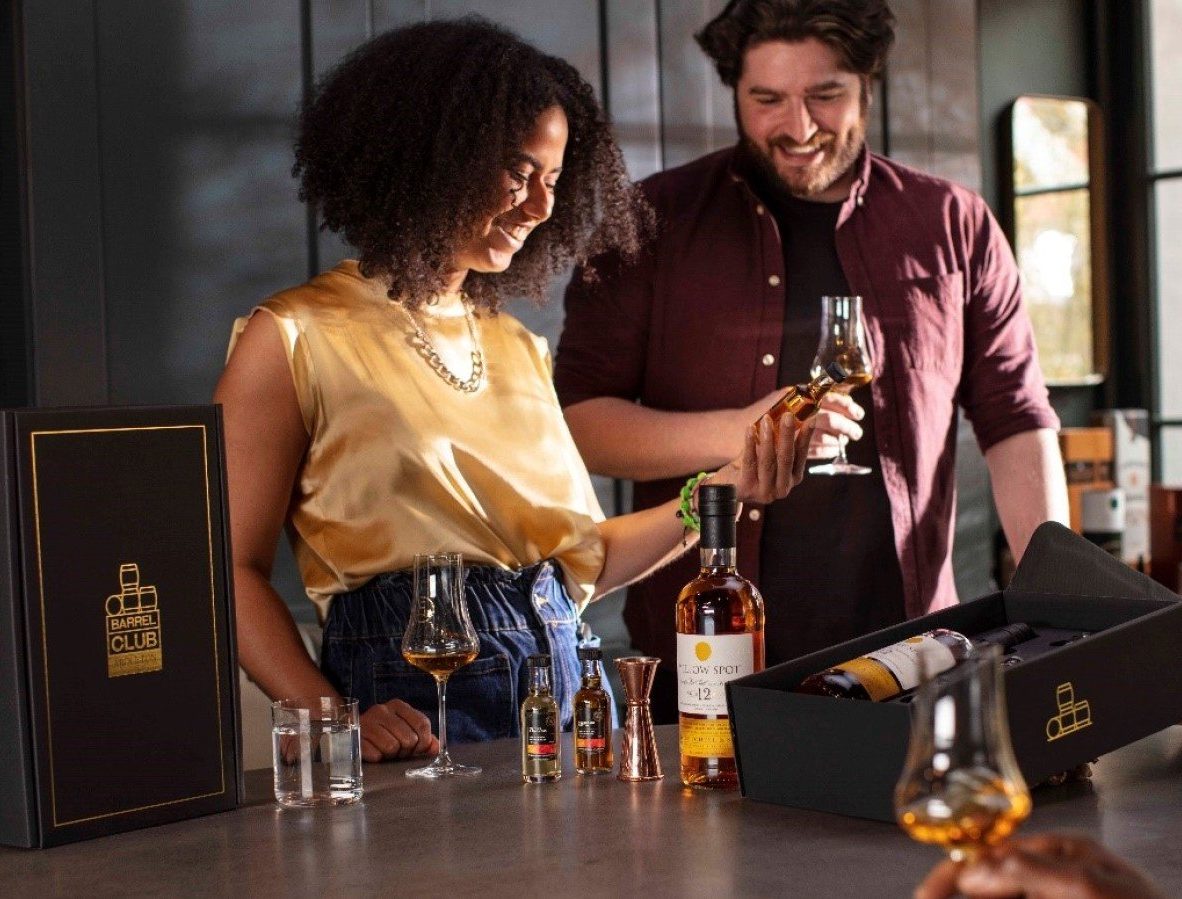 Introducing
Barrel Club Midleton Distillery
This is your chance to explore the world's most well-known and successful Irish whiskeys, delivered straight to your door.
Each a labour of love from our distillery in Midleton Co. Cork, from the smoothness of Jameson to the refinement of Midleton Very Rare. Also included are some unique whiskeys that are only available to members of Barrel Club.
Each member will receive a welcome gift box containing a specially personalised Distillery Edition bottle, tasting glasses and a journal. Then, each quarter a limited-edition whiskey box including a 700ml bottle along with three 50ml samples will be delivered; each themed and handpicked by Master Distiller Kevin O'Gorman and his team at Midleton Distillery.
As part of your membership, you will be welcomed through our distillery doors for a Behind the Scenes tour at our home in Midleton, Co. Cork or a Blending Class at the Jameson Distillery on Bow St, Dublin whenever suits you best. Here you will taste, touch, smell and interact with our whiskeys within the original distillery buildings.
Only 500 memberships will be made available initially, launching in Ireland on June 14th, 2021, on www.barrelclubmidletondistillery.com.
Annual membership retails at €499, including shipping within Republic of Ireland. The club is available to members in Ireland to begin with, however, there are ambitions to grow the community in Europe in time.

So why should you join? Taste, that's why.
Visit www.barrelclubmidletondistillery.com, or check out our socials @barrelclubmidletondistillery.