March to the Beat of Irish Celebrations
Raise a Toast to Ireland: A Guide On How to Celebrate St. Patrick's Day
Ah yes, marvellous March. The fresh smell of Spring becomes the preferred perfume, the shining sun finally comes with some heat, and buds of flowers have pushed their heads up above the surface of the soil. Yes, March is the month of optimism after a cold long winter and at Jameson, we're big fans. Huge.
Many would say we go a bit mad for March, and who could blame us? Not only are we celebrating the end of Winter but, during March we celebrate our favourite holiday, St. Patrick's Day. As the world's favourite Irish whiskey, our national holiday is pretty close to our hearts and we want to be able to share the excitement with the world! So we thought we'd put together a quick guide to bring you up to speed as to why the world turns green on March 17th.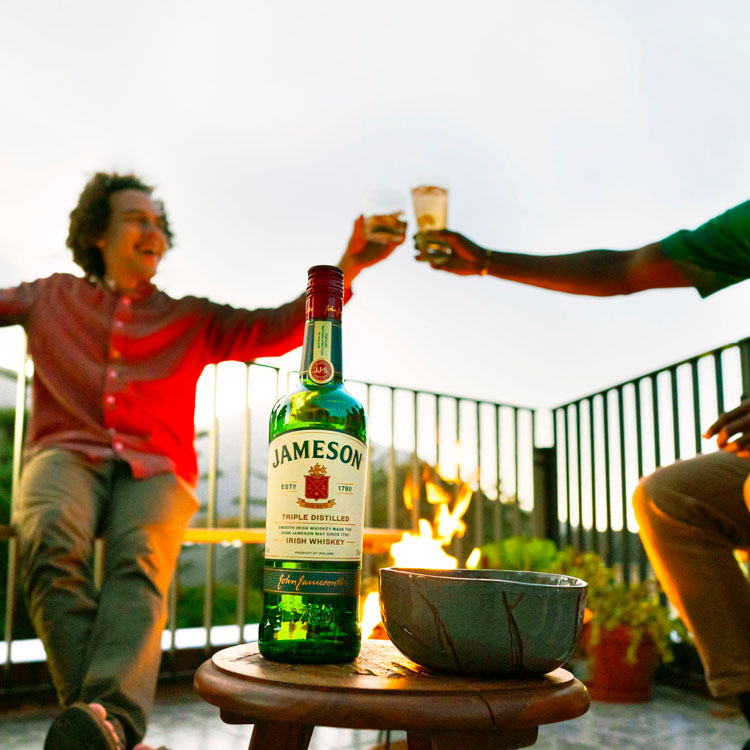 What is St. Patrick's day?
St. Patrick's Day is Ireland's National Holiday. It's a day to celebrate national pride here in Ireland and Irish culture around the world. Many countries have a national holiday, July 4th in the United States, Constitution Day in Norway, or Australia Day down under. St. Patrick's Day is Ireland's. While national days often mark a historic event in a nation's history, St. Patrick's Day is a little looser with the details of its origin.
So, when is St. Patrick's Day, and why do we celebrate St. Patrick's Day at all?
St. Patrick's Day celebrations are observed on March 17th every year. As far back as the 10th century, Saint Patrick has been celebrated with a feast day, as the man who brought Christianity to Ireland from Britain in the 5th century. Over time he became the patron saint of Ireland and was officially recognised with a holy day of obligation in the 17th century.
Since then, we've been celebrating St. Patrick around this time in Spring. So, if you're looking for some traditional St. Patricks Day meaning, you can't go wrong with "religious holiday" as an answer.
Why do we Celebrate St. Patrick's Day?
This is a great question. Why is St. Patrick still celebrated in such an international fashion? We don't celebrate other countries' patron saints with such gusto. Unless you're Armenian, you probably never even heard of Saint Gregory The Illuminator. Where's Greg's Parade?
Believe it or not, many of the modern St. Patrick's Day traditions aren't traditionally Irish, and come from Irish people living abroad! The Irish diaspora has a huge part to play in the holiday's popularity around the world.
The first recorded St. Patrick's Day parade was held on March 17th, 1601 in Florida! However, it was the New York City St. Patrick's Day parade, first held in 1762, that popularised the tradition. It wasn't until 1903 that Ireland held its first parade, in Waterford.
It was Irish immigrants who shifted St. Patrick's Day from a religious holiday to a celebration of Irishness. Pinching someone for not wearing green, or eating corned beef and cabbage are considered to be traditions of Irish Americans and aren't practiced in Ireland, however, getting together for a drink with some Irish music, and some Irish dancing, are activities the Irish diaspora would have incorporated into their celebrations first, and are now ubiquitous with St. Patricks Day festivals across the world.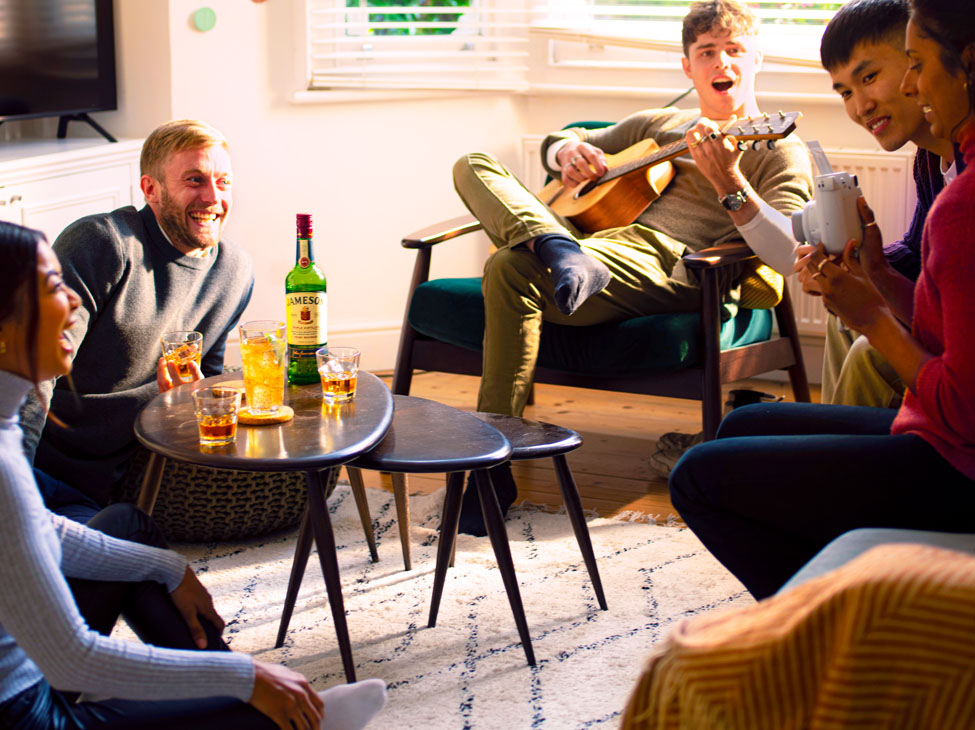 How the Irish Celebrate St. Patrick's Day
March in Celebration at Your Local Parade
There's nothing quite like a St. Patricks Day parade. It is the heart and soul of modern-day Paddy's Day festivities and you can find one in nearly every corner of the globe, from Monserrat to Singapore. Everyone has their local customs when it comes to the parade, so no matter where you are on the world on March 17th, you won't see the same parade twice.
Raise A Glass With Pals at The Pub
At home, this is easier said than done because our national holiday is also a public holiday, so everyone packs the pubs to toast Big P for a well-earned day off. However, that doesn't mean when 5 O'Clock hits you and your mates can't be ordering a round of Jameson in Saint Patrick's honour. It's the Irish way.
Seek out some Irish Culture
Traditional Irish music and dancing are not hard to find on St. Patrick's Day. If your local Irish pub isn't hosting a trad band, or Irish dancing performance, a local Irish community centre or theatre is sure to be hosting something cultural on the day. A drink and fast-paced jig or ree to lift the spirits!
If all else fails, Spotify will be sure to have a playlist with all of Ireland's most renowned musicians to get you up and moving!
Get Sham-Rocked and Wear Some Green!
The tradition of wearing green clothes on St. Patrick's Day goes back hundreds of years. This comes from the famous green shamrock which is a national symbol in Ireland that comes direct from St. Patrick himself. Most Irish people will wear green, paint a shamrock on their cheek, or pin a clump of the green on their lapel.
More of a moody black-on-black person, with no green in your wardrobe? As always Jameson have you covered. We have some very stylish Jameson Whiskey Clothing in green for the day that's in it.
Get the Gang Together and Celebrate at Home
This is far and away the most traditional way to celebrate St. Patrick's Day. Before parades and green beer, the feast of Saint Patrick involved friends and neighbours getting together for a drink and some food. A glass of Irish whiskey in one hand, and a slice of buttered Irish soda bread in the other, surrounded by community, and Jameson decorative fairy lights, is all one needs for the perfect Paddy's Day.
Popular Irish St. Patrick's Day Cocktails You Can Make At Home
Ever wondered how to say "Happy St. Patrick's Day" in Irish? There are 2 ways.
1. Lá Fhéile Pádraig Shona Dhuit (Law Fail-a Pawd-rig Sun-a Ditch)
2. St Patrick's Day Cocktails
If languages aren't your thing then we recommend option 2. We have an abundant list of
St. Patrick's Day drinks to choose from, like our Cold Brew Iced Latte, topped off with heavy whipped Irish cream. Show your friends that on March 17th everyone is a little Irish, using popular St. Patrick's Day cocktails to lift their spirits. Take it from us, it's what the Irish do best.
Cheers to St. Patrick's Day with Jameson Irish Whiskey