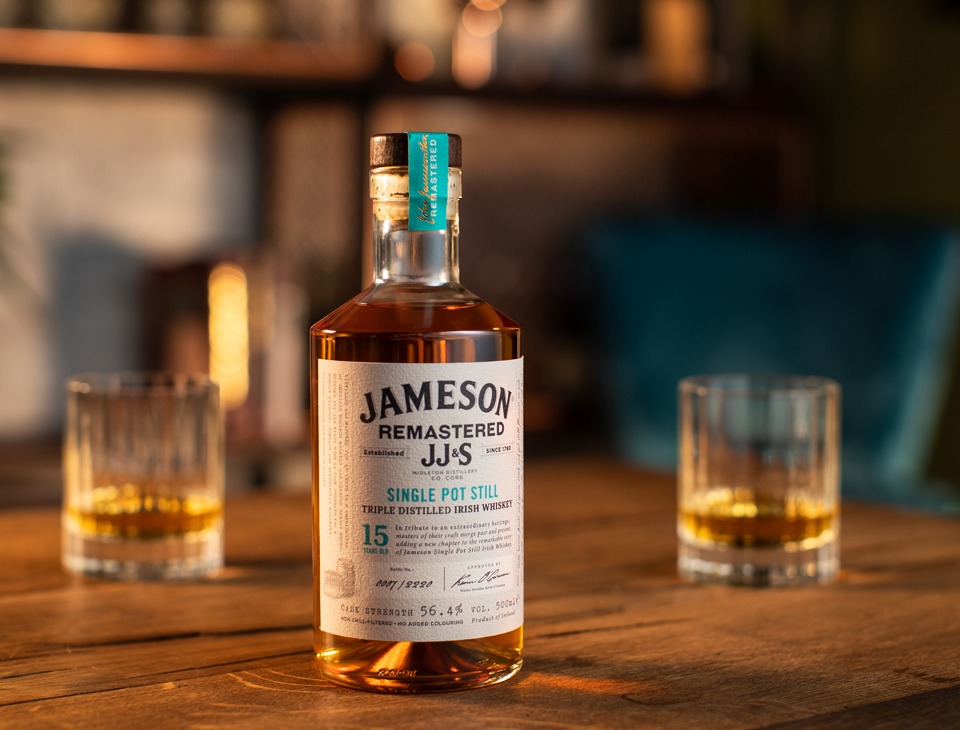 The Jameson Anthology
Jameson 15 Year Old Single Pot Still
In tribute to an extraordinary heritage, masters of their craft merge past and present, adding a new chapter to the remarkable story of Jameson Single Pot Still Irish Whiskey.
The incredibly rare Jameson 15 Year Old Single Pot Still will be available to consumers through an online ballot, at an RRP of 300eur.
We've chosen a 500ml bottle for this rare and limited release to ensure there's enough to go around – we never want to disappoint our loyal fans!
Introducing Jameson 15 Year Old Single Pot Still, the first release from The Jameson Anthology.
Inspired by the past but redefined by the present, The Jameson Anthology is a two part collection of unique and rare Irish Whiskeys. Like great classic music albums gone before, Jameson Remastered takes originals from our back catalogue and artfully reworks them to deliver a whole new experience.
Jameson Remixed, meanwhile, explores and experiments with new expressions from Jameson for an altogether different sensory experience. The first release comes from the Jameson Remastered collection and is a 15 year old expression of a Jameson Single Pot Still Irish Whiskey.
Jameson 15 Year Old
Pot Still Whiskey was first conceived in the late 18th century and by the 19th century had become the signature style of Irish Whiskey. Popular for being full-bodied and rich, to those in the know it was liquid perfection. So, can you improve on that? Maybe not, but you can give it a new spin. Our records show the 15 Year Old has been remastered over many years, most recently in 1999 when Barry Crockett – Master Distiller and the latter day guardian of the Single Pot Still style – created a 15 Year Old that was hailed as a classic.
And now, inspired not only by Barry's legacy but also by the legacy of the maestros who went before him, Master Distiller Kevin O'Gorman has created this, the latest release of 15 Year Old Jameson Single Pot Still Whiskey. Mixing layers of the original with modern-day distilling methods, taking nothing away whilst adding his own unique style, he has crafted a whiskey that's true to the original yet totally in tune with the here and now.
Aged in carefully selected American bourbon barrels and oloroso sherry butts, bottled at a cask strength of 56.4% vol. with no chill-filtration, it's a whiskey that balances a richly rounded sweetness with toasted oak and complex pot still spices. Available as a limited release, it's a rare treat: truly a whiskey to sip, to savour, and to enjoy to the very last drop.
The general ballot will open to all whiskey fans at 2pm (IST) on Friday the 8th of April and close at 1pm (IST) on Monday the 11th of April. Shipping to successful whiskey fans will take place from late April.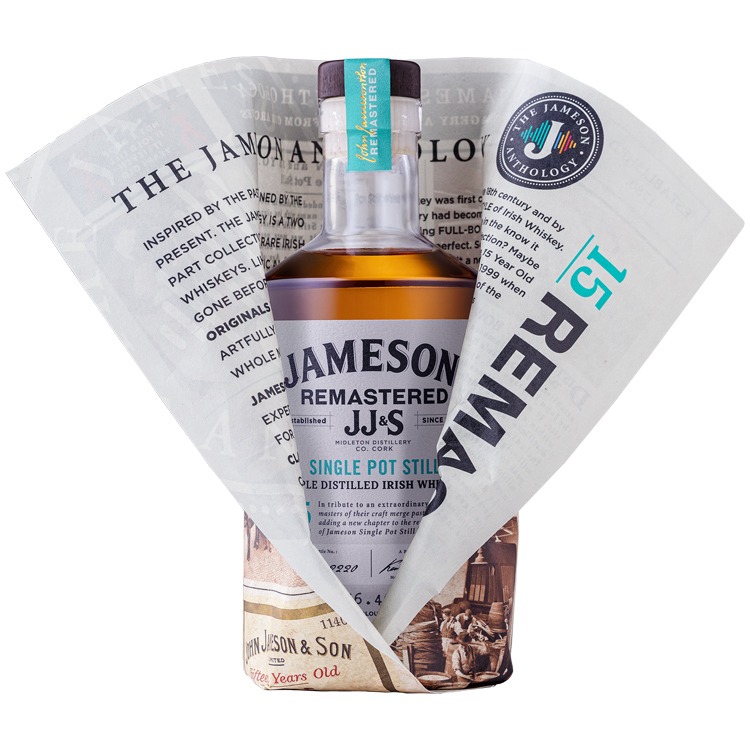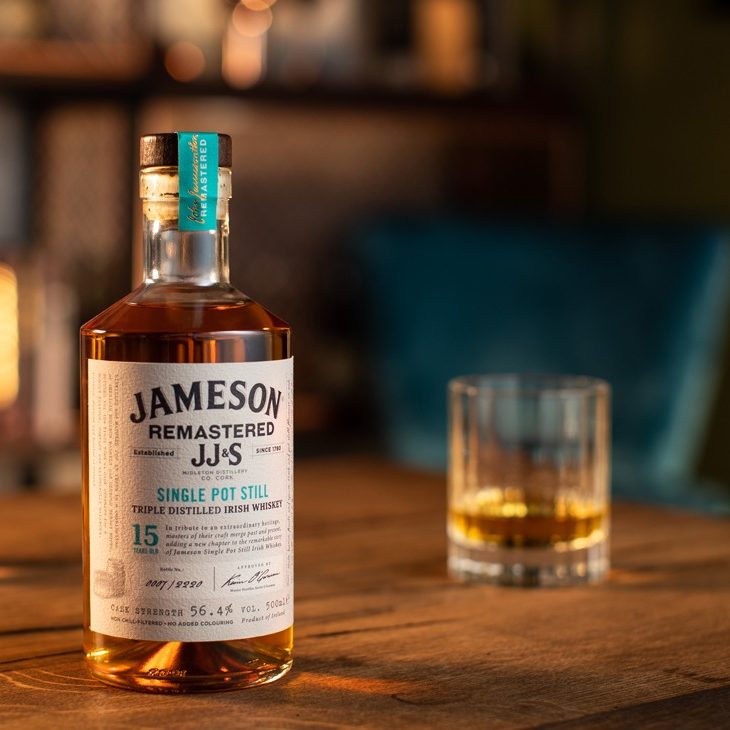 JAMESON 15 YEAR OLD SINGLE POT STILL
Tasting Notes
Rich nutty tones, dark berries and ripe orchard fruits mix with sweet woodland spices. Underlying hints of oak combine with dried herbs and traditional pot still flavours. Complex and beautifully balanced.
Robust and spicy with pot still influences to the fore. On a bed of oak tannins, silky, textured layers of sweet dairy fudge and vanilla mingle with soft fruit notes of cherry, fig and plum.
A rich and lasting finish. The duo of fruit and spices lingers before the toasted oak's drying tannins have the last word.