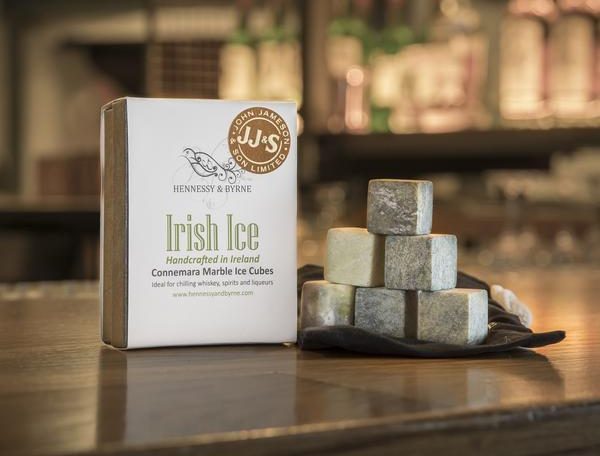 What Are Whiskey Stones?
Whiskey stones are small pieces of stone that chill your drink without diluting it, allowing you to enjoy your whiskey without any changes to its delicate flavour and aroma. So if you're a whiskey connoisseur who appreciates the finer things in life, these stones are a must-have for your home bar.
The purpose of whiskey stones is to add a touch of class and sophistication to your drinking experience. Not only do they keep your drink perfectly chilled, but they also give you the power to control the temperature of your whiskey to your exact preference. So, whether you like your whiskey just a touch below room temperature or ice cold, whiskey stones have got you covered.
What Are Whiskey Stones Made Of?
The main types available are made from marble, soapstone, granite and stainless steel. They can come in varying sizes and shapes, either with sharp edges, soft edges or if it's stainless-steel whiskey stones, they usually come in balls of steel.
Natural stones such as marble or soapstone are a fantastic solution because they are not only nonporous, meaning they won't absorb any unwanted flavours or aromas, but they are also great at retaining cold temperatures. In other words, they are the perfect addition to any tipple.
Jameson Irish Whiskey Stones
What better way to chill your Irish whiskey than with handcrafted Connemara Marble whiskey stones? For centuries, Connemara Marble has been valued in Ireland as the 'Irish Gemstone' due to its beauty and rarity. This rock can only be found along Ireland's rugged wild Atlantic coast, reflecting the unique beauty of the Irish landscape. This rock can only be found along Ireland's rugged wild Atlantic coast, reflecting the unique beauty and charm of the Emerald Isle. Our Jameson Irish Whiskey Stones are a welcome addition to your home barware, adding a touch of Irish class to any glass. Sláinte!
If you know anyone who enjoys Irish whiskey and admires Irish heritage, this could make a great gift – a charming way to add a little piece of Ireland to every Jameson serving they enjoy. Gifts like these will keep them entertained for years, and they'll raise a glass to you every time they use them.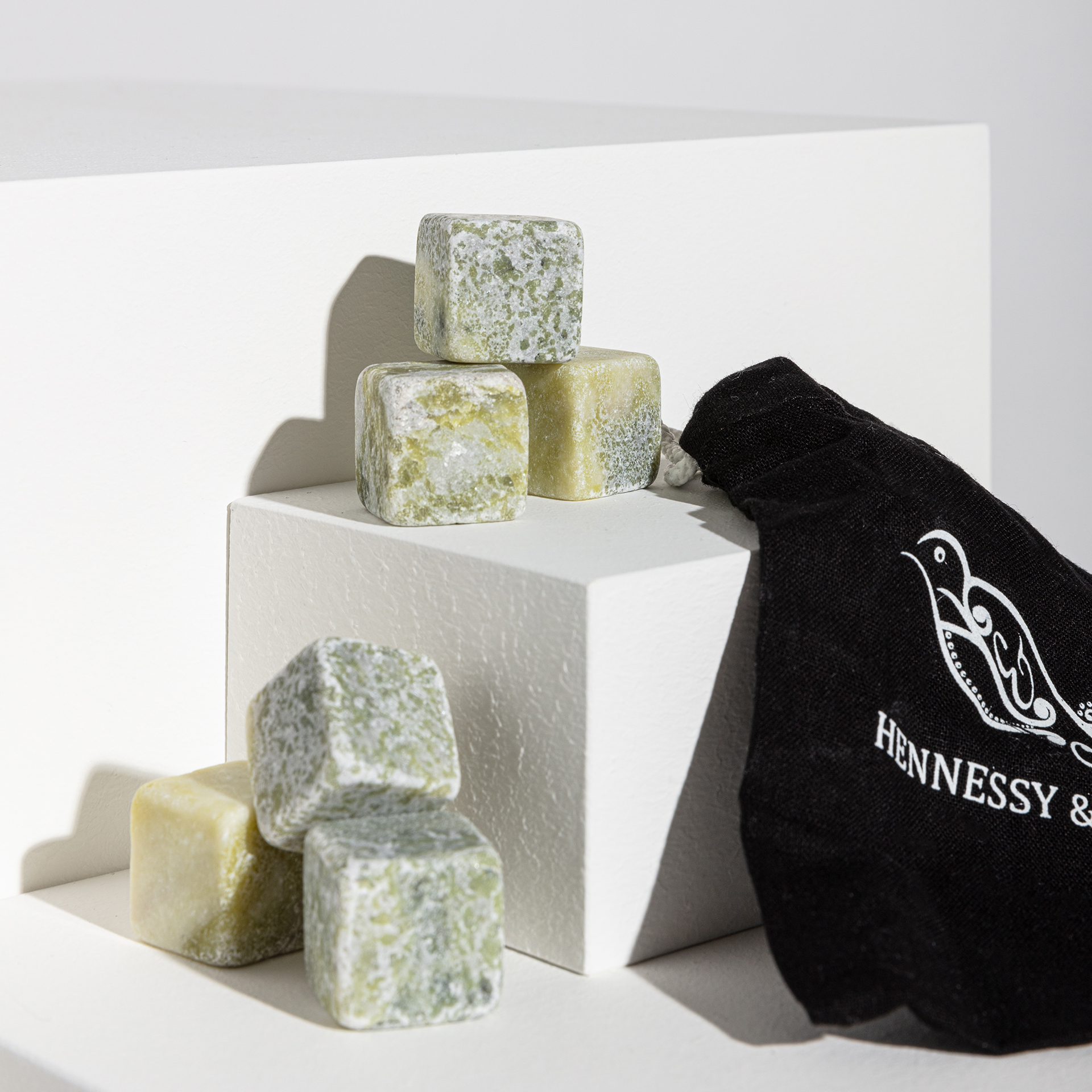 How To Use Whiskey Stones?
1. Remove your Whiskey stones from the freezer.
2. When you've chosen your favourite whiskey glass, add 2-3 of your whiskey stones into the glass.
3. Pour 50ml of Jameson Irish Whiskey into the glass.
4. Wait 1-2 minutes to allow the whiskey time to chill.
5. Sip and enjoy!
How Do You Clean Whiskey Stones?
Just use some warm water and a soft cloth to give them a gentle scrub, then let them air dry before popping them back in the freezer for their next round of duty. Stainless steel and granite stones can handle the dishwasher, but marble and soapstone are best washed by hand to avoid any mishaps.
FAQs About Whiskey Stones
How Many Whiskey Stones Should Go Into A Glass?

The number of whiskey stones you should use depends on two factors: the size of your pour and your personal preference for a chill factor. If you're pouring a standard 50 ml serving, one or two stones should suffice. But if you're feeling generous (or thirsty), adding an extra two or three stones to your larger pour will ensure that your drink stays nice and frosty.
Are Whiskey Stones Better Than Ice?

If you want the cooling effect of ice but don't want your whiskey serving to be diluted, whiskey stones are the way to go. Not only do they give you the chill you crave, but they also let you be the boss of your drink's temperature. So if you're feeling a little too frosty, just take out a stone or two. With whiskey stones, you can have your drink and drink it too.
Do Whiskey Stones Affect Taste?

No, the biggest advantage of whiskey stones is that they won't water down your drink as ice cubes do. In fact, the only thing they'll change is the temperature.
What Are The Best Whiskey Stones Made Of?

The best type of stone for whiskey stones is typically marble or soapstone. These are non-porous stones that don't absorb flavours or odours. Plus, they can maintain their temperature for a longer period of time, so you can sip and savour without any dilution.
Can You Reuse Whiskey Stones?

Yes, whiskey stones can be reused. In fact, they are designed to be used multiple times, once they have been cared for and stored properly. To clean the stones, simply rinse them with warm water and allow them to air dry, before putting them back in the freezer where they will be ready to chill your next drink.
How Long Do You Leave Whiskey Stones In The Freezer For?

Whiskey stones should be left in the freezer for at least 3-4 hours before use.

Ready to enhance your whiskey tasting experience? Try our Jameson Irish Whiskey Stones