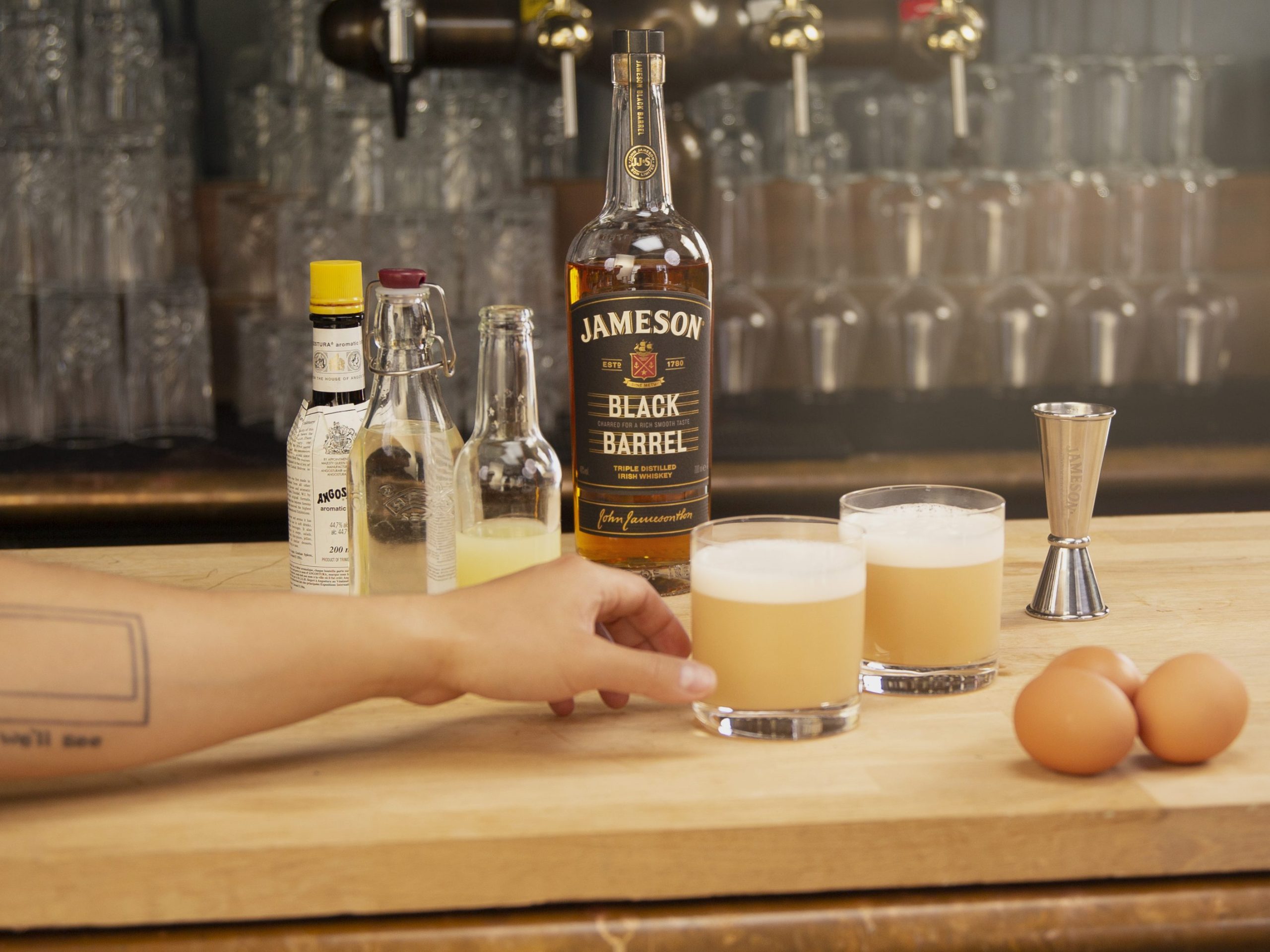 Cocktails
Classic Whiskey Sour
Sweet, sour and everything delicious. The definitive recipe to an old time classic, the Whiskey Sour.
How to make
Fill a shaker with ice, and then add your Jameson Black Barrel, freshly-squeezed lemon juice, sugar syrup, egg white and 3 dashes of Angostura bitters.
Shake and strain into a chilled rocks glass, before garnishing with a lemon twist.
About this Cocktail
One of the most popular cocktails ever made, the Whiskey Sour combines three main ingredients – Sweet, Sour & Whiskey. However, this twist uses our very own Jameson Black Barrel, which brings the perfect level of smoothness for this creamy, frothy drink.