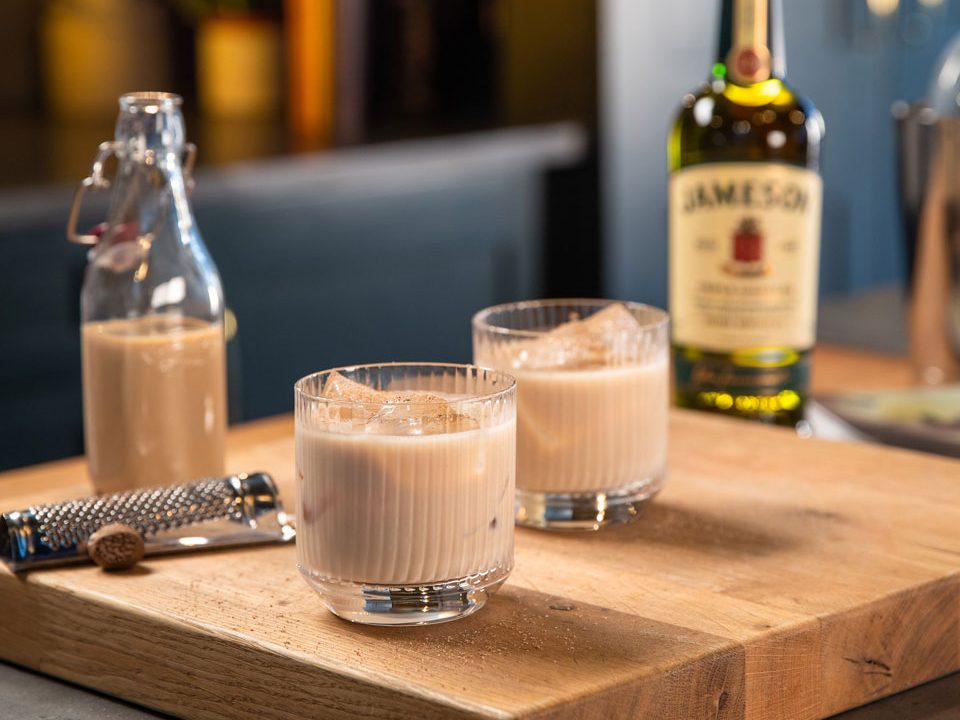 Cocktails
Celtic Twilight
Tastes like Robert Pattinson on an ancient stool in a West of Ireland pub. If that's your glass of whiskey
Ingredients
30 ml Jameson Irish Whiskey

30 ml hazelnut liqueur

30 ml Irish cream
1 Part Jameson Irish Whiskey

1 Part hazelnut liqueur

1 Part Irish cream
How to make
Combine ingredients in a shaker filled 2/3 with ice.

Shake until thoroughly chilled, then strain into a chilled cocktail glass over cracked ice.
About this Cocktail
And it is ours. So get your fangs out. And the hazelnut liquor too. As this St. Patrick's Day staple is so good, it would scare the vampires out of Ireland again. Or was it snakes?!