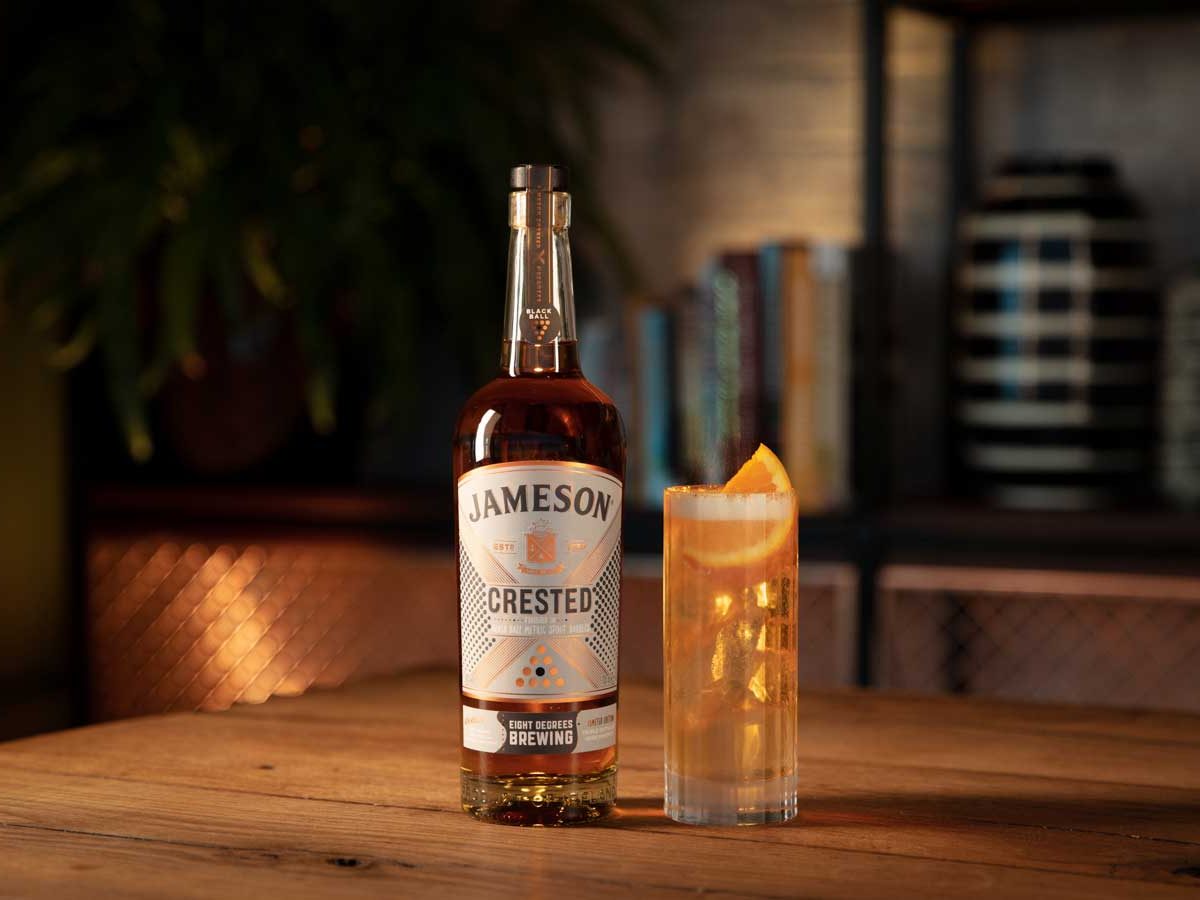 Cocktails
Eight Degrees Stout and Spiced
A surprisingly refreshing malty long-drink, equally suited to warm summer days or cosy evenings by the fire.
How to make
Fill a highball glass with ice.
Pour in whiskey, bitters and top with spiced ginger ale.
Garnish with an orange wedge.
About this Cocktail
In 2019, to celebrate eight years of adventurous craft beer brewing, our neighbours at Eight Degrees Brewing in Co. Cork released a uniquely dark Black Ball Metric Stout, finished in Jameson barrels. We returned the favour, by filling these stout soaked barrels with some of our whiskey.