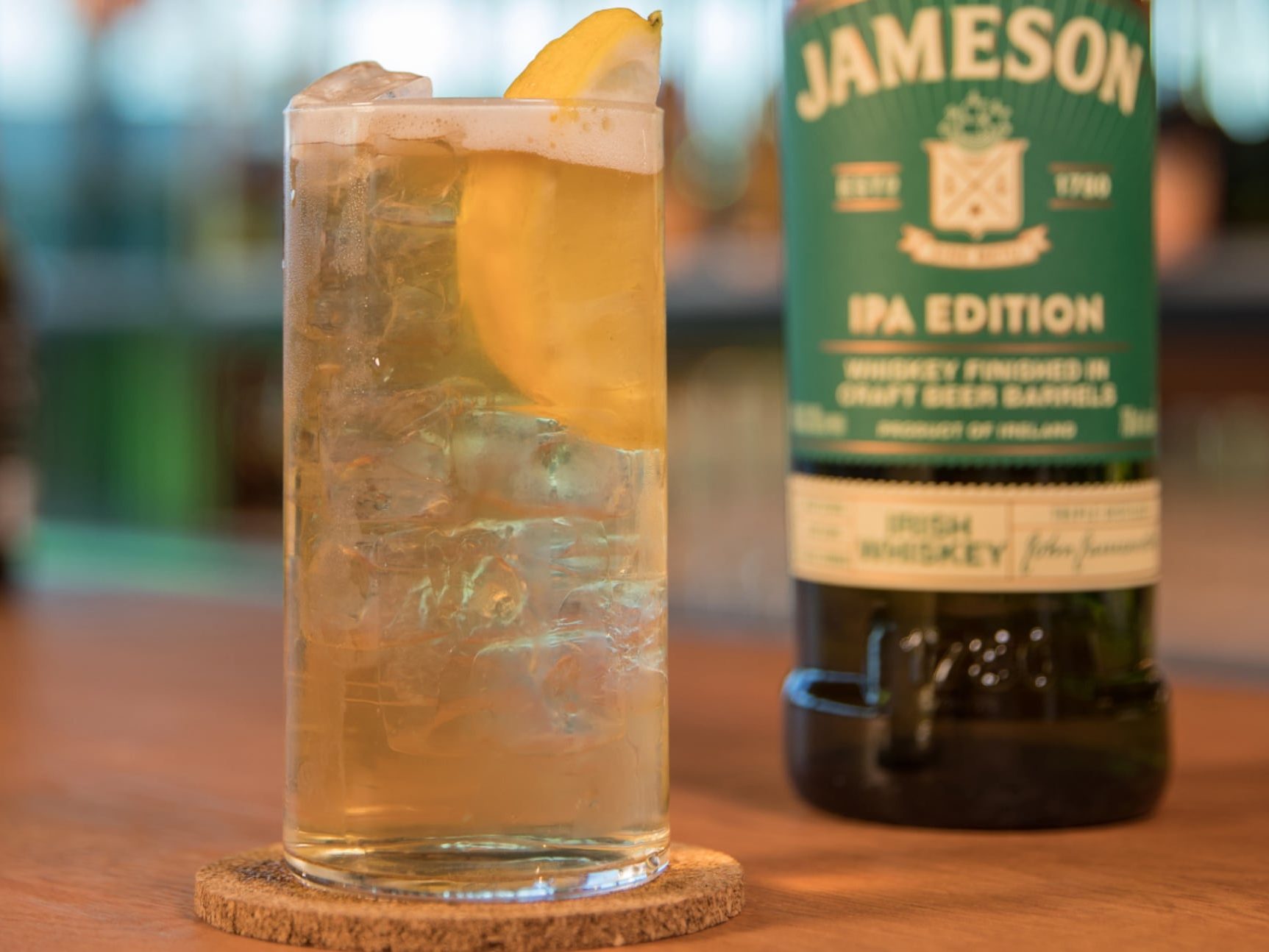 Cocktails
Hop-To-It
Discover a new take on the IPA with this Jameson IPA Edition recipe. Whiskey, IPA beer and lemonade altogether for a drink that's way more than the sum of its parts.
How to make
Mix one part Jameson IPA Edition, two parts pale ale and two parts lemonade.
Serve over ice in a highball glass, with a lemon wedge garnish.
About this Cocktail
This tasty concoction is for all the beer lovers who like to dabble with a bit of whiskey. Easy to make and great for those outdoor summer parties!