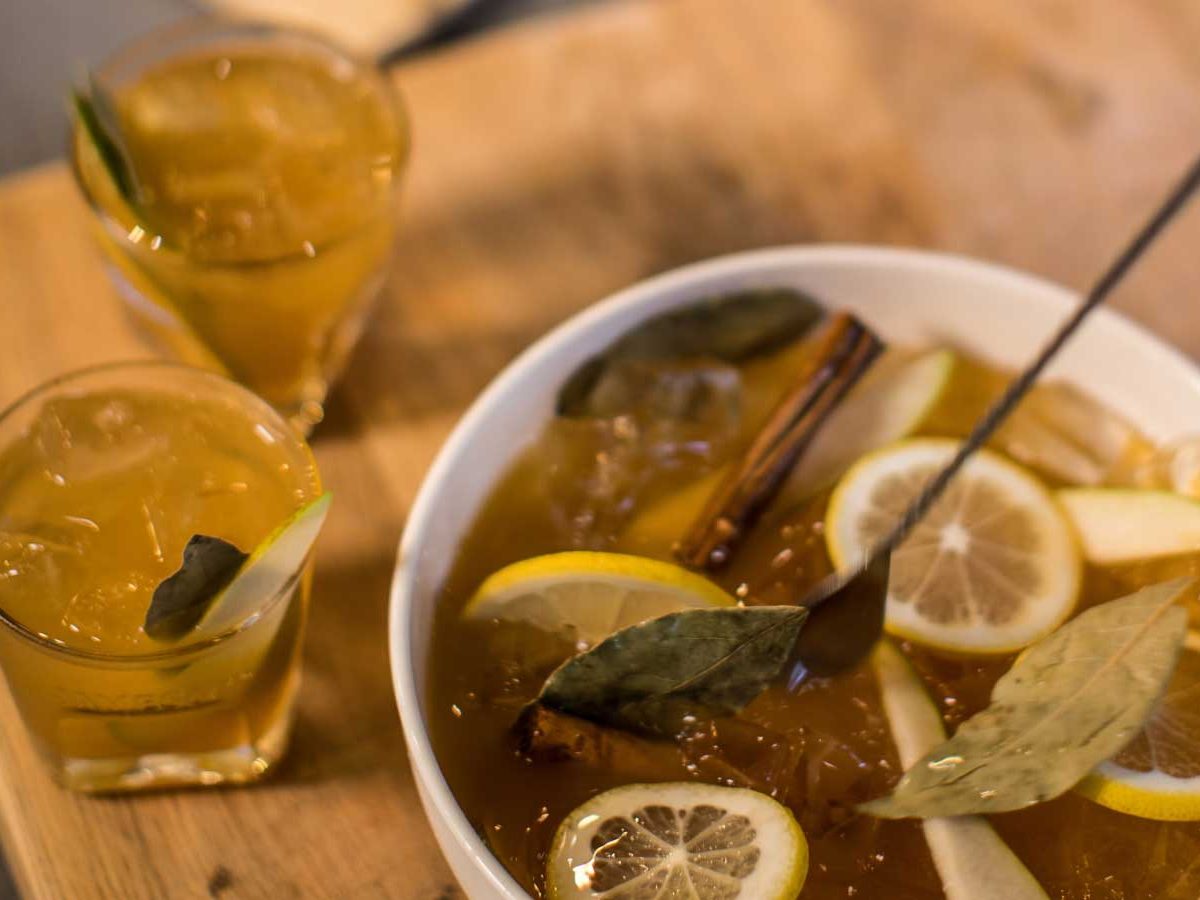 Cocktails
Puranas Punch
Punch. The perfect way to kickstart any party. Quick and easy to serve. It guarantees everyone is looked after. Including yourself. We'll cheers to that.
Ingredients
500 ml

Milliliters Breakfast Tea

250 ml

Demerara Sugar Syrup
16⅔ Parts

Milliliters Breakfast Tea

8⅓ Parts

Demerara Sugar Syrup

23⅓ Parts

Jameson Original
How to make
Add two tea bags to 500ml of hot water and allow to infuse for 15 minutes. Remove tea bags and allow tea to cool and add to your punch bowl.
Add all the rest of the ingredients to the punch bowl with plenty of ice and stir.
Serve in a chilled rocks glass over ice and garnish with a bay leaf and a pear slice.
To make Demerara Syrup: Add 250g boiling water to 250g demerara sugar and stir well to dissolve. Bottle and refrigerate until cool.
About this Cocktail
Nectar of the gods 'peared' with a dry fruity flavour. This cocktail packs an almighty punch. A breakfast tea twist with that malty kick. It will elevate any party to that next level.