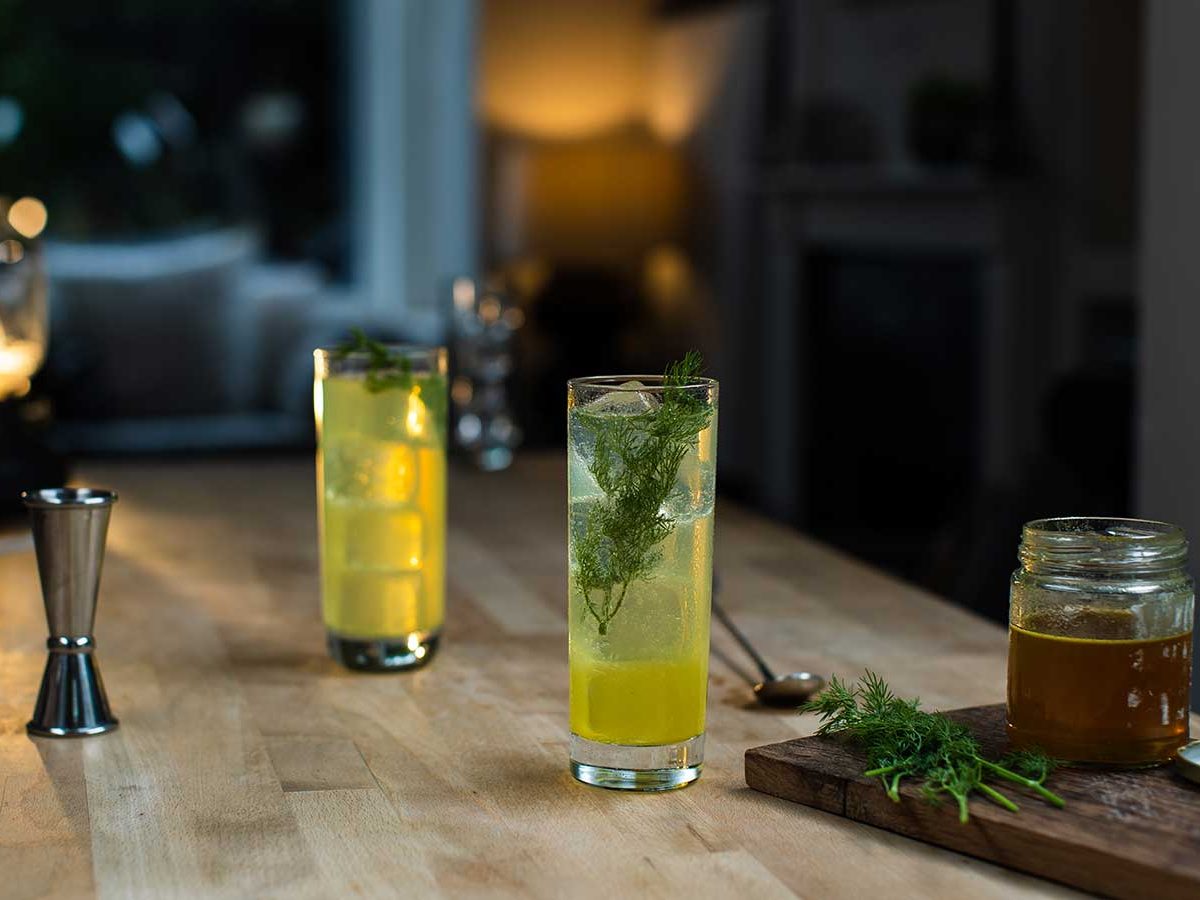 Cocktails
Square Root
Don't worry. No math skills needed here. Well, except the measures.
How to make
Add all ingredients to a highball glass filled with ice and stir gently to mix.
Garnish with a sprig of dill.
To make Turmeric Honey – Add 250ml honey, 125ml water and 25g chopped turmeric root to a saucepan and bring to a boil. Reduce heat and simmer gently for 10-15 minutes. Remove from heat, allow to cool. Strain, bottle and refrigerate.
About this Cocktail
The square root to feeling good is… This spicy, herbal and zingy drink. Equal parts complex and classy. It's a non-alcoholic delight that will cure anything that ails you.