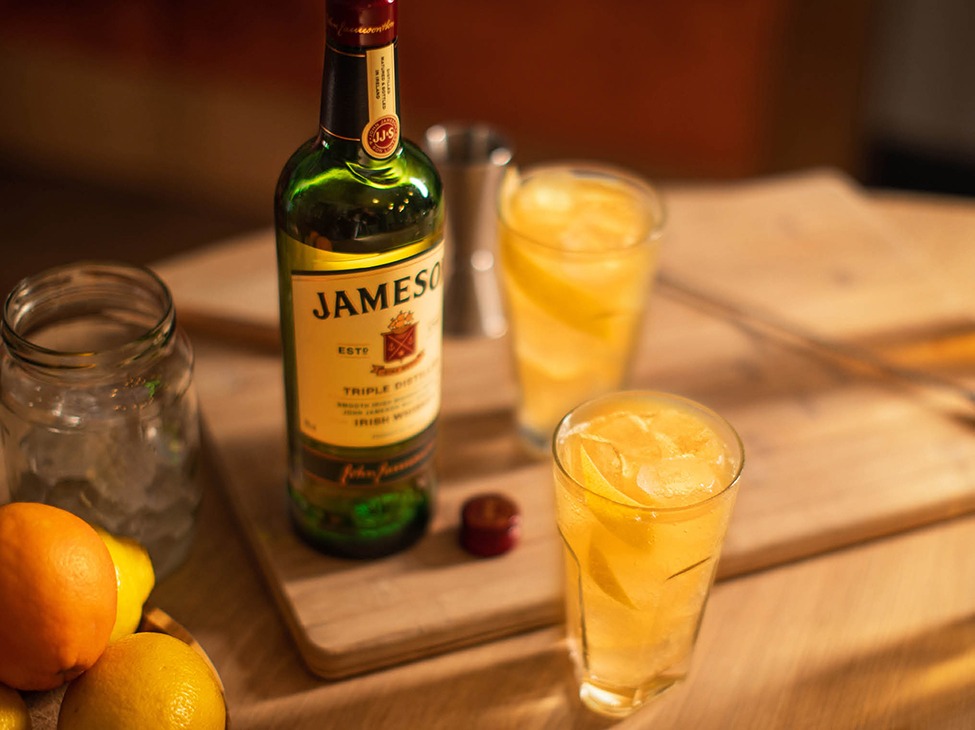 Whiskey Cocktails
The Bow St. Collins
Put a spin on your old Collins friend with this Jameson Original recipe, set off with Lillet Blanc and Elderflower. This long drink is a Dublin refresher, perfect for summer days and cooler nights alike.
How to make
Combine your Jameson Original, Lillet Blanc, elderflower liqueur and lemon juice together and stir.
Pour into a highball glass filled with cubed ice and stir once more, before topping up with soda water.
Garnish with a lemon twist.
About this Cocktail
A lovely refreshing cocktail with a wide array of flavours. A fun twist on a classic, and a perfect drink to be enjoyed with your friends!
MORE JAMESON ORIGINAL COCKTAILS
More recipes
for you to explore