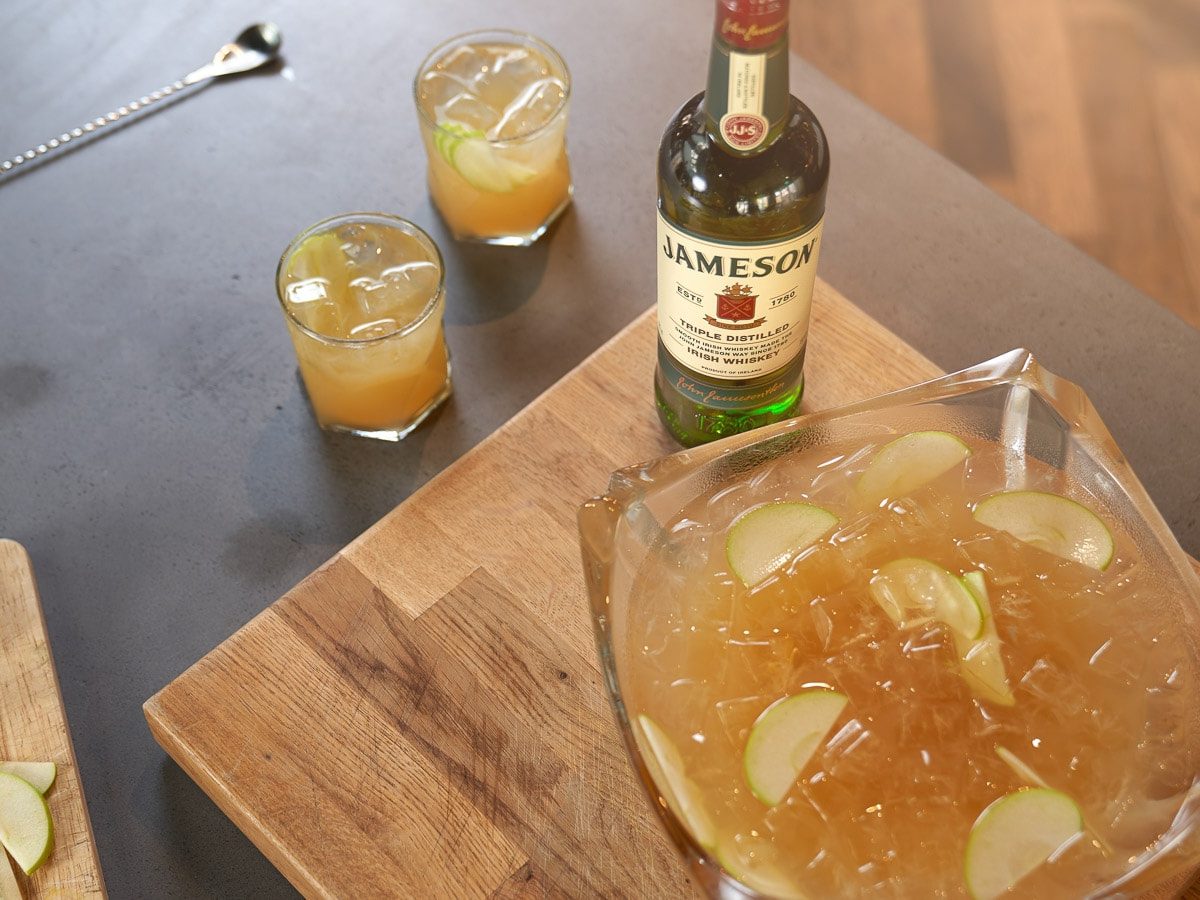 Cocktails
The Granny Smithfield
An apple a day keeps the doctor away… right?!
How to make
Add 6 green apples, the zest and juice of two lemons, 200g sugar and 200ml boiling water into a blender.
Blend until smooth, then leave to sit for 1 hour.
Sieve mixture into a bowl.
Add the bottle of Jameson, one litre of sparkling water and stir.
Serve in a short rocks over ice and garnish with apple slices.
About this Cocktail
Combining Granny Smiths green apples with John Jameson's smooth Irish whiskey. This serve is the perfect pour for all your mates. Guaranteeing a crisp summer's day sip.