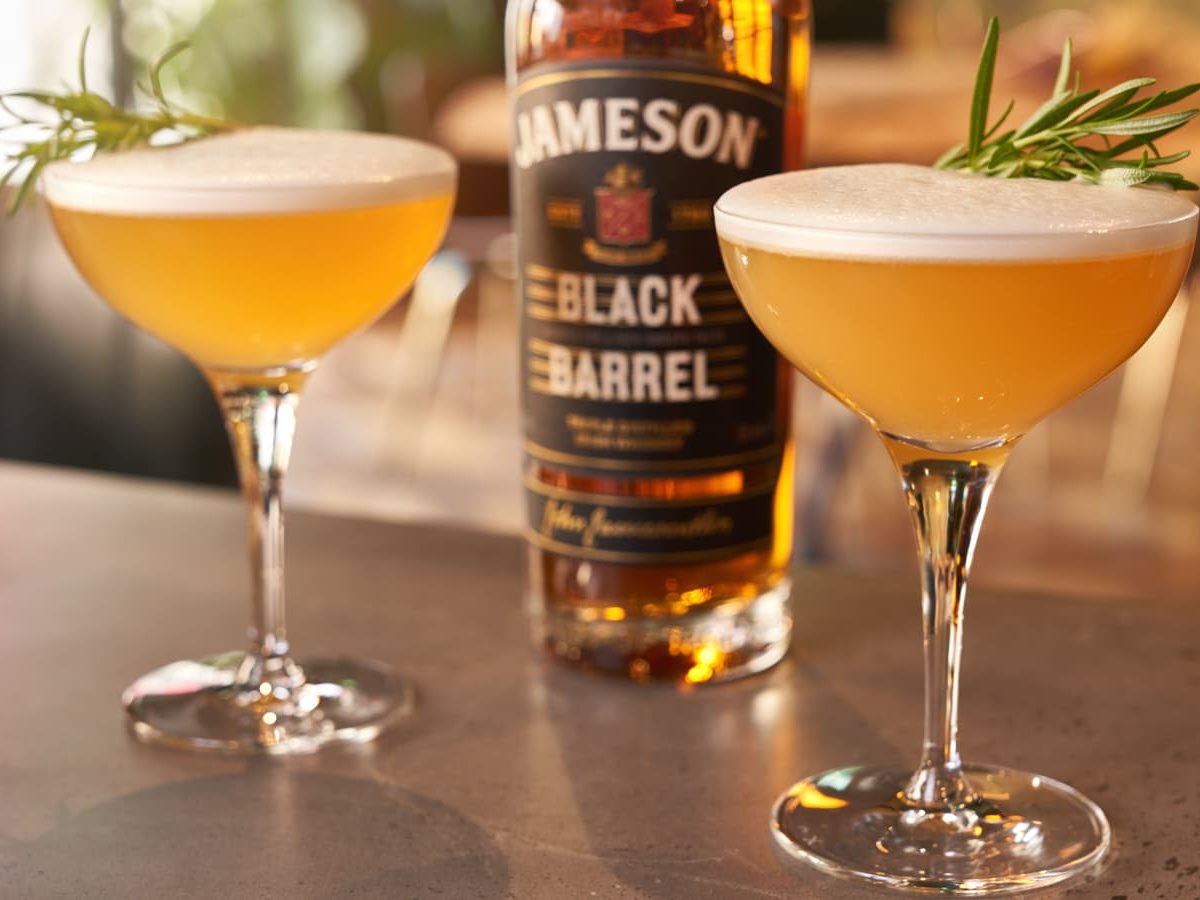 Cocktails
The Mac Black
Sweet and tart and bursting with flavour, this apple-based cocktail from the Nordics will whet your appetite for Scandi styling.
Ingredients
30 ml Apple Juice

10 ml Calvados

1 Egg White

50 ml Jameson Black Barrel

25 ml Lemon Juice

1 Sprig Rosemary

15 ml Vanilla Syrup
1 Part Apple Juice

⅓ Parts Calvados

1 Egg White

1⅔ Parts Jameson Black Barrel

⅚ Parts Lemon Juice

1 Sprig Rosemary

½ Parts Vanilla Syrup
How to make
Muddle the rosemary sprig in your cocktail shaker to release its oils.

Add the rest of the ingredients to the shaker and dry-shake with no ice.

Add ice to the shaker and shake again.

Strain the drink into a chilled coupe glass.

Garnish with a fresh rosemary sprig.

To make Vanilla syrup : Add 250g white sugar, 250ml water and a vanilla pod to a saucepan.

Carefully slice the vanilla pod lengthways first to release the flavour. A teaspoon/5ml of vanilla extract will also work. Heat on a medium low heat until sugar dissolves. Remove from heat and allow to sit for an hour. Strain out the vanilla pod, bottle and refrigerate.
About this Cocktail
Full-bodied and sweet, the Mac Black originates from Copenhagen created by the very capable hands of George Booth of Lo-Jo's Social. A fantastic cocktail for those looking for something with a Nordic touch!