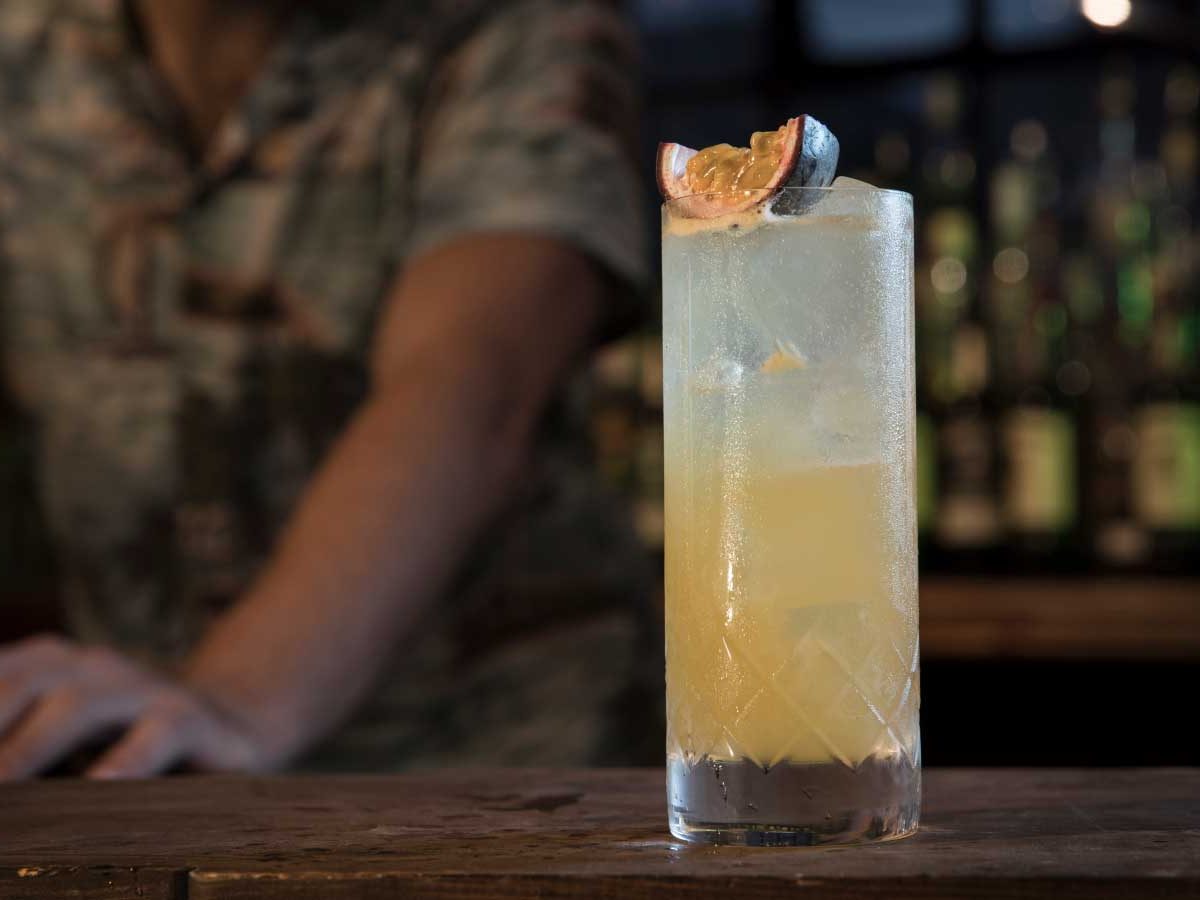 Cocktails
Sea Collins
This instant classic is so good you'll want to swim in it. Sweet, citrusy and salty. Exactly how my mother describes me…
Ingredients
5 ml Green Chartreuse

Ice Cubes

50 ml Jameson Irish Whiskey

2 Dashes Jameson Seaweed Bitters

25 ml Lemon Juice

25 ml Passion fruit Syrup
⅙ Parts Green Chartreuse

Ice Cubes

1⅔ Parts Jameson Irish Whiskey

2 Dashes Jameson Seaweed Bitters

⅚ Parts Lemon Juice

25 ml Passion fruit Syrup
How to make
Pour and shake 50ml Jameson Original, 25ml fresh lemon juice, 5ml Chartreuse, 2 dashes of Jameson Seaweed Bitters and 20ml of passion fruit and seaweed syrup together, before straining into an ice-filled highball.

Top with soda water to finish.
About this Cocktail
A sea fairing twist on an ol' favourite. 'Yarr' love to see it.