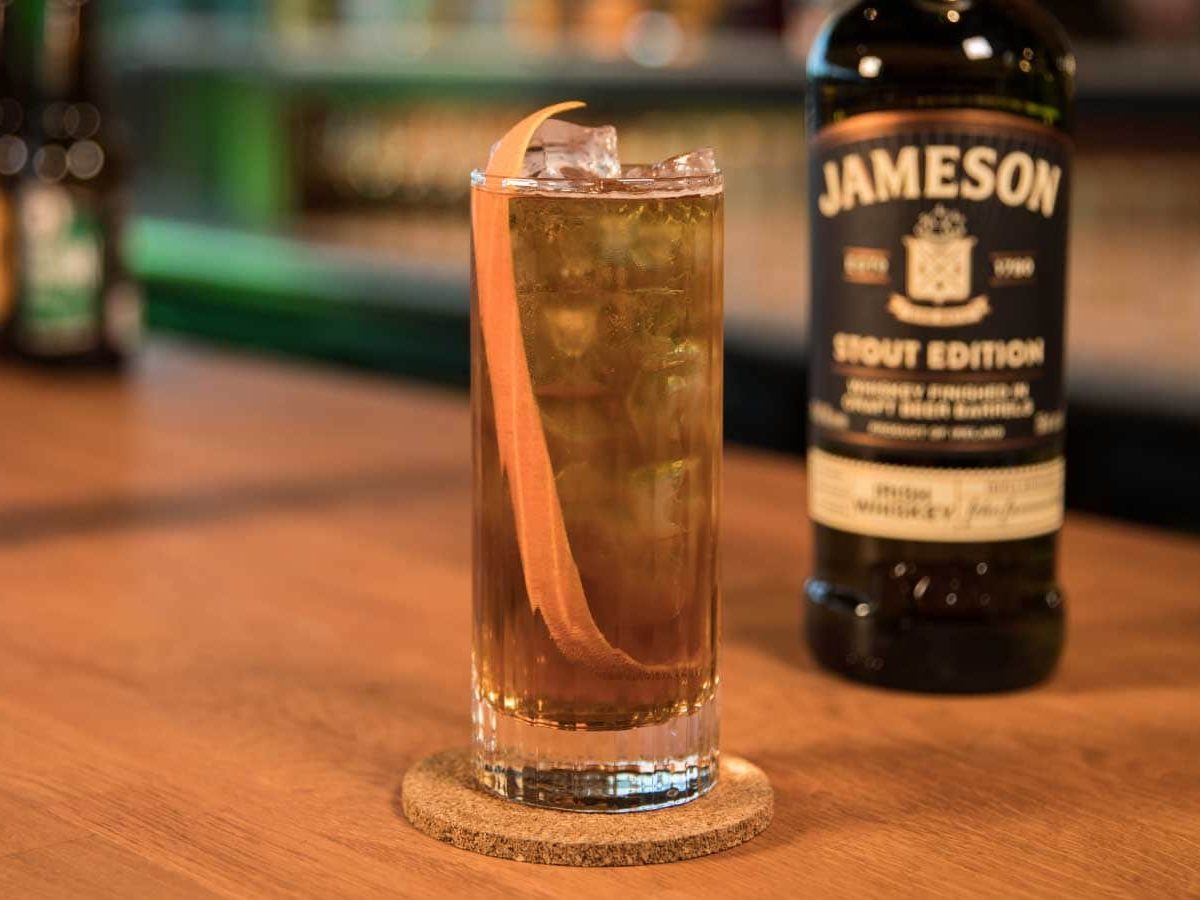 Cocktails
Stout & Spiced
A surprisingly fresh stout-based 'Hoptail' recipe. Topped off with orange, ginger ale and angostura bitters.
How to make
In a highball glass: Add ice cubes, followed by Jameson Stout Edition, craft Stout and 2 dashes of Angostura bitter.
Top up with 50 ml Fever tree Spiced orange ginger ale.
Garnish with orange zest.
About this Cocktail
Matured for a time in Stout barrels, Jameson Stout Edition is no doubt a brilliant pairing for any good craft stout.