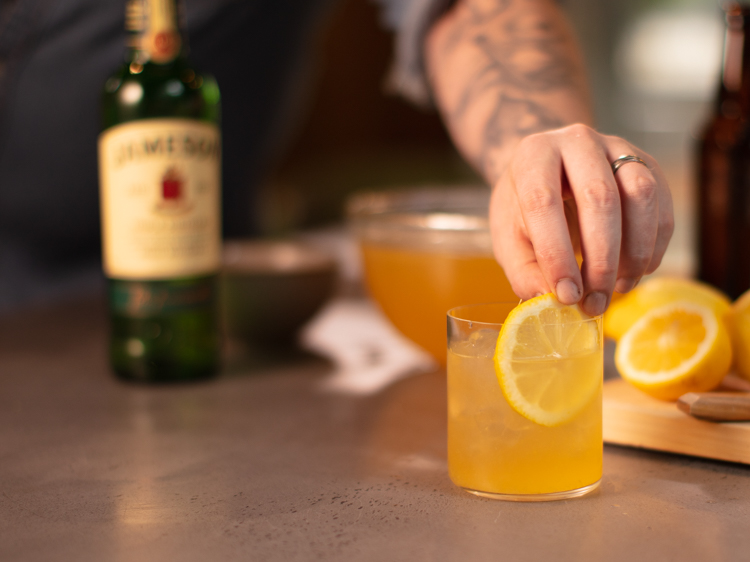 Cocktails
Summer Punch
Make this flavoursome summer cocktail by mixing cider, elderflower cordial & Jameson Irish Whiskey.
How to make
Add zest and juice of 4 lemons, 150ml elderflower cordial, 50g sugar and 50ml boiling water to a bowl.
Leave sit for an hour, then sieve into another bowl, add 1 bottle of Jameson Original and stir.
Pour into a jug, add ice and top with dry cider and stir.
Serve in a rocks glass over ice.
Garnish with a lemon slice.
About this Cocktail
This is a modern take on a recipe that has been around a while – celebrate a tradition enjoyed for two centuries.