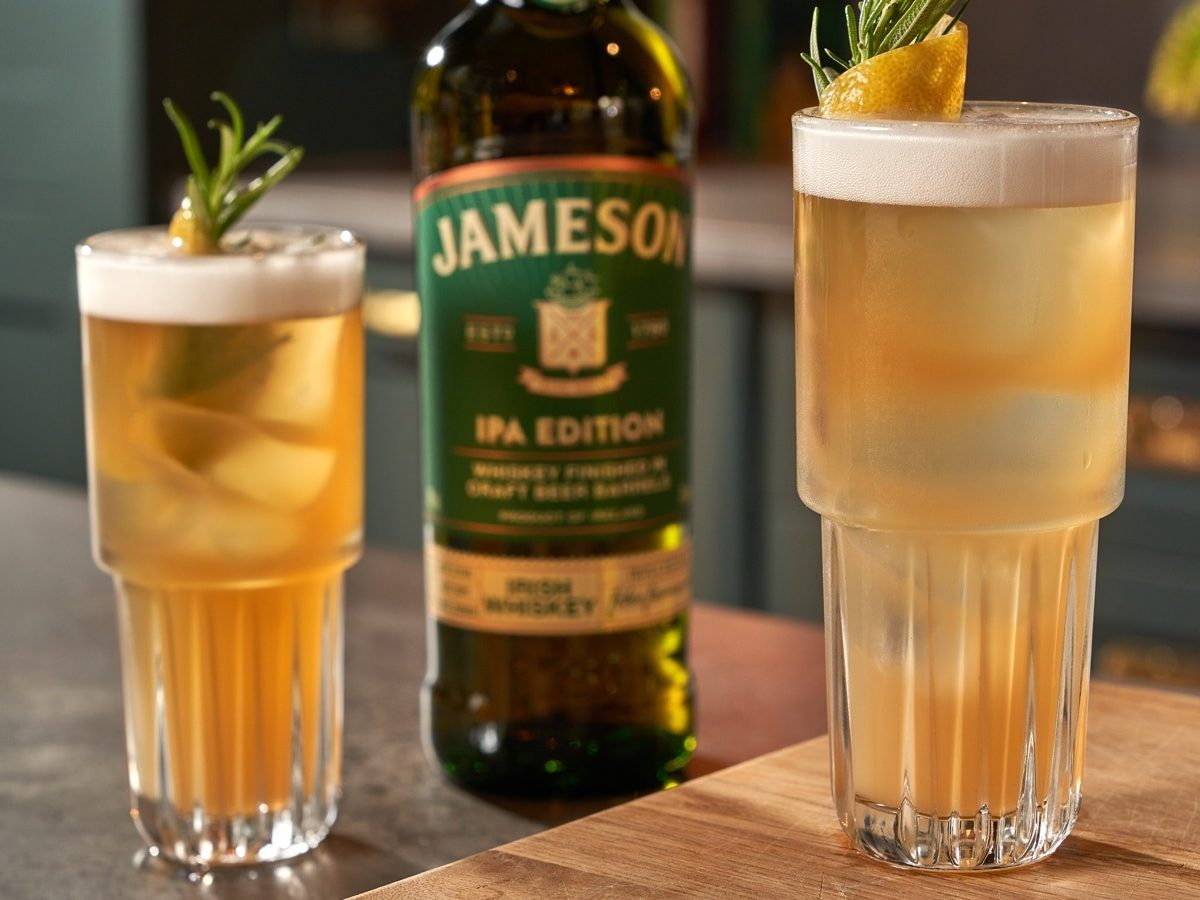 Cocktails
The Ginger Brew
Drink delicious floral notes and ginger spice with this Jameson IPA Edition recipe.
How to make
Honey Syrup: Add 250ml boiling water to 500ml honey and stir well. Allow to cool, bottle and refrigerate.
Muddle 3 ginger chunks in the base of a cocktail shaker before adding 50ml Jameson IPA Edition, 30ml honey syrup, 15ml lemon and 15ml lime juice.
Shake well before straining into a highball glass filled with cubed ice.
Top up with 70ml IPA and garnish with a twist of lemon peel and a sprig of fresh rosemary.
About this Cocktail
For the beer lovers who want more, this beautiful concoction combines the best of whiskey and hops, whilst also giving a nod to those with a sweet tooth. Enjoy with friends or at home if you're feeling adventurous!