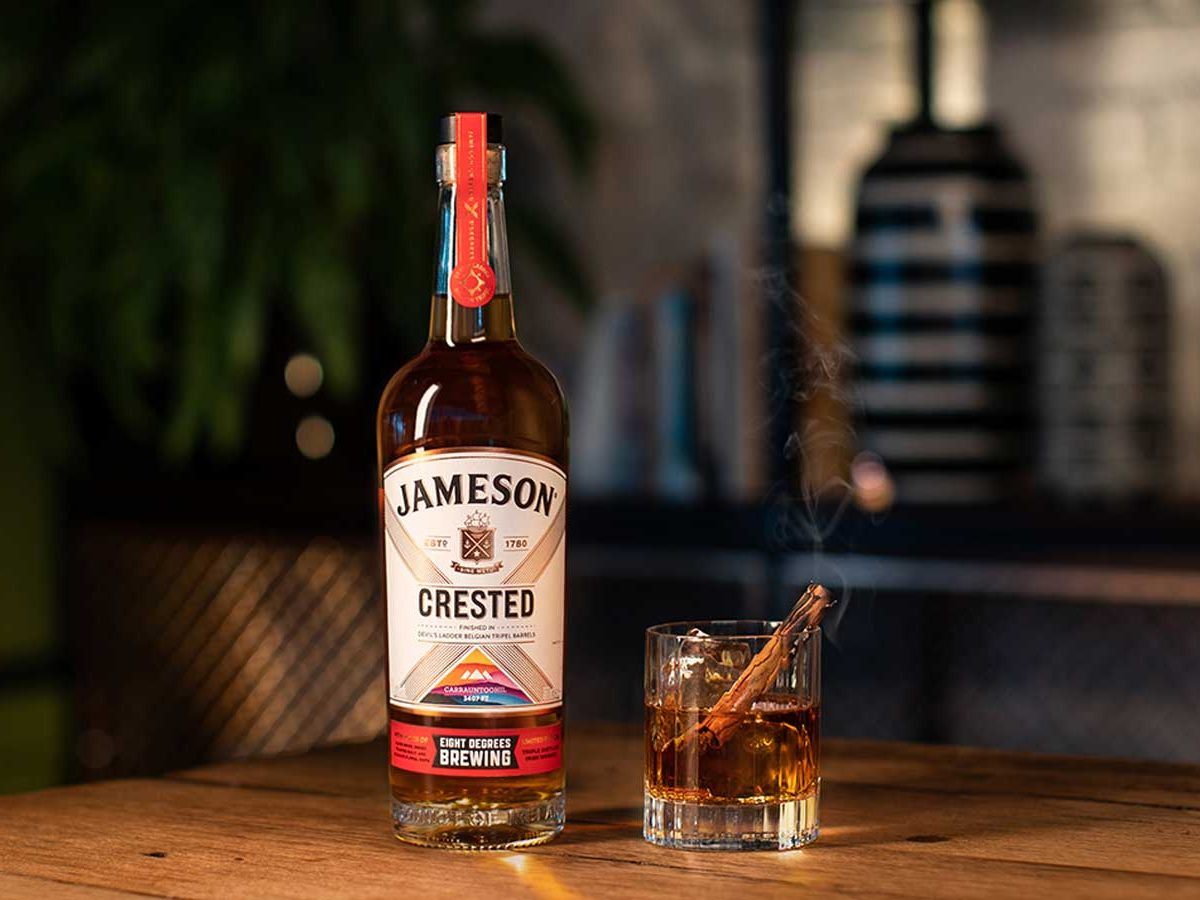 Cocktail
Verti-go On Ya Good Thing
The Verti-go on ya good thing will have you facing your fears. This is a whiskey forward drink to capture the caramel and spicy notes, which both the whiskey and Ale are known for.
Ingredients
50 ml

Jameson Crested x Devil's Ladder

3 dashes

Jameson Seaweed Bitters
1⅔ Parts

Jameson Crested x Devil's Ladder

3 dashes

Jameson Seaweed Bitters
How to make
To make cinnamon and clove infused syrup: Add two parts sugar or honey to one part water to pot and bring to boil. Immediately lower to simmer. Add crushed sticks and cloves. Stir until dissolved and leave simmering for 10-15 mins. Strain cinnamon and cloves, let cool and ready to use. Tip: if you leave the cinnamon and cloves in the syrup while storing it, it will develop more intense flavour.​
To make the cocktail: Fill Glass with large cubes to chill.
Using a mixing jug add your four ingredients.
Add ice, stir for dilution. Id recommend 10-12 seconds, or stir until your preferred taste.
Strain any excess water from ice and pour drink over ice.
Garnish with orange peel oil (discard peel after use) and hold a flame to a cinnamon stick until it chars and smokes, add cinnamon stick to glass​.
About this Cocktail
This is a simple recipe with easily available ingredients. A cinnamon and clove infusion syrup works well with either sugar or honey. The addition of honey syrup showcases more local Irish ingredients. There are 3 honey producers in Co. Cork, close to Midleton and 8 degrees brewing. Honey also has a long shelf life which means less food waste both at home and in bars​.