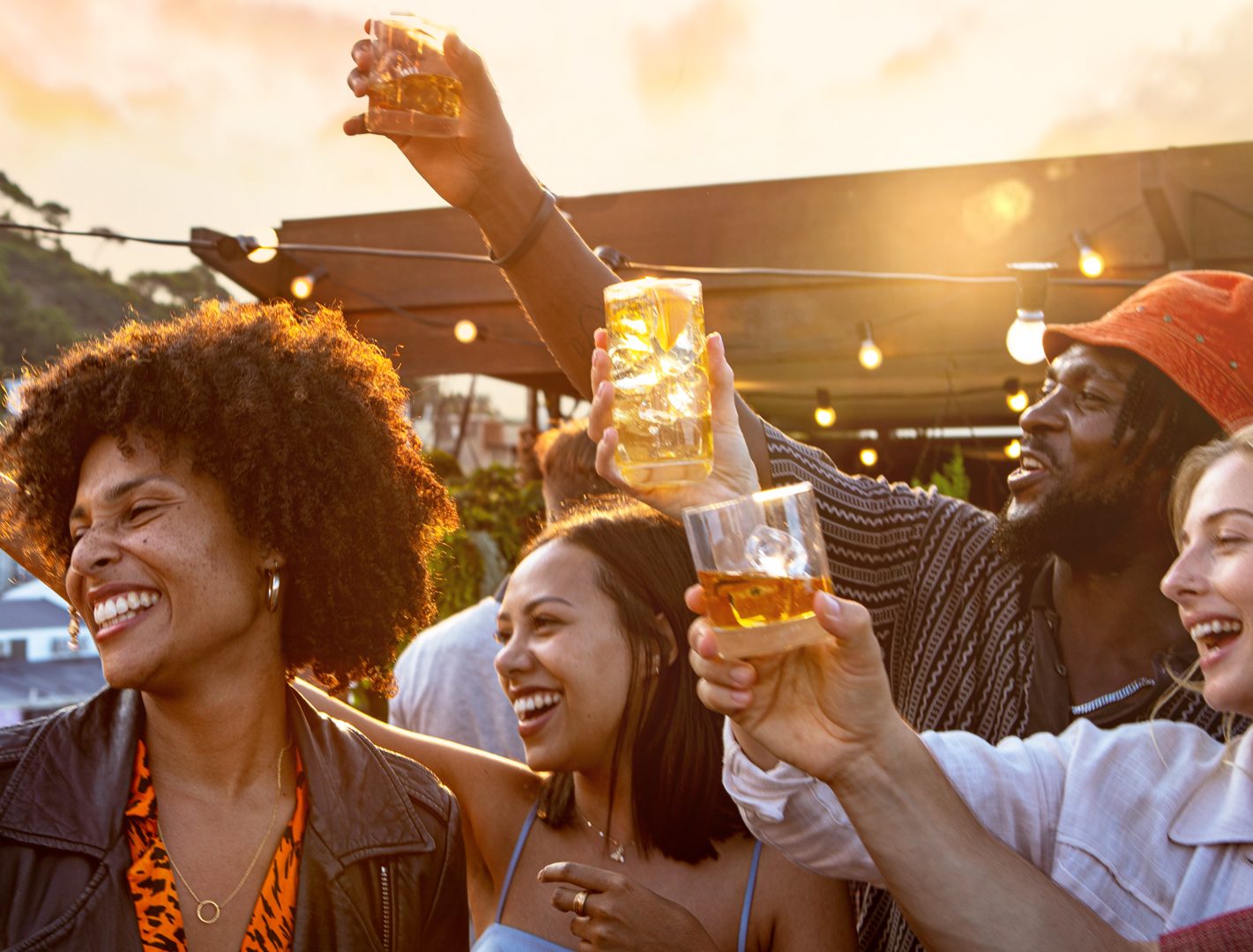 Jameson's Guide on How to Embrace Spontaneity with These Summer Activities
When it comes to seasons, summer is the best. There's no question. Nothing beats the warm lengthy days, the chilled out vibes, and the buzz in the air. Inviting one and all to sit back, sip back and have a good time.
Yet, summer is sort of funny. While it can encourage a lot of get up and go, time flies fast. And before you know it, it's back to the blistery cold winters. So, sometimes we might need a little nudge to make the most of those special days. Embracing 'summer plans' with the best of intentions and a sprinkle of impulsiveness too.
Fun Things To Do In Summer
So, we say it's high time to tick some things off your bucket list. Live in the moment a little. And the be the main character. Saying yes to spantaneIty. And a big fat no to those supporting roles of worry and regret. How you ask?
As usual, Jameson has you covered with our 'Say Yes to Summer' check list. So, when you're in the mood to have a great Summer's day. Launch our list into your reality with our lengthy collection of things to do in summer, made all the better with a glass of Jameson of course. So dust off your bucket list, find your favourite summer outfit, and let's ignite some super summer plans.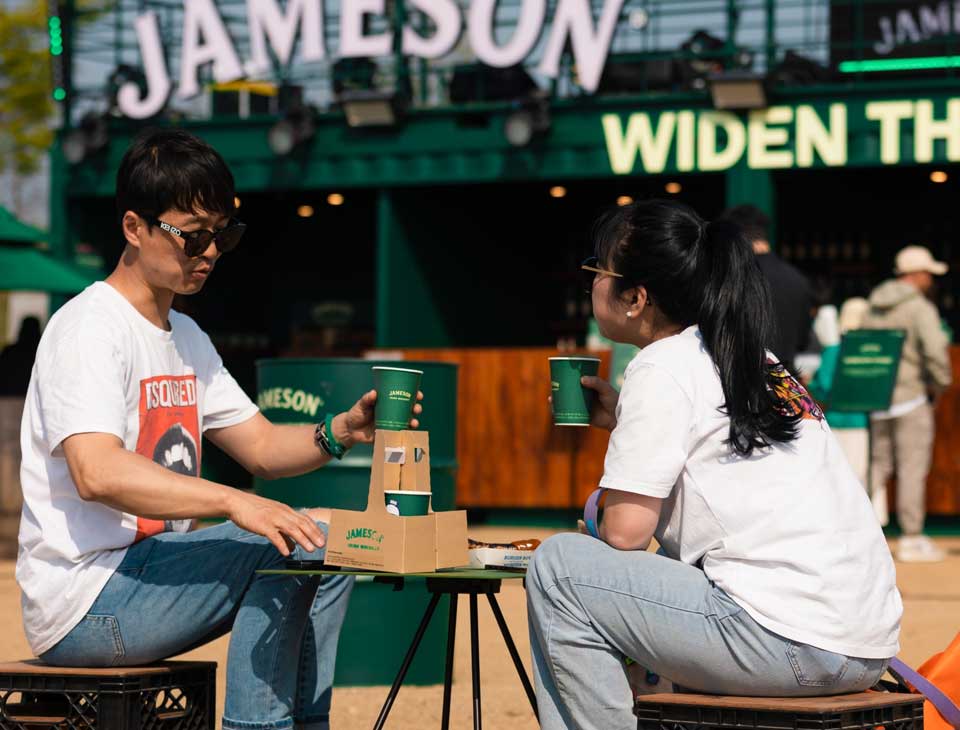 Music, Music, Music. It's festy season.
What's first on the agenda? Festivals and concerts, of course. So, if you have the opp, seize it. Immersing yourself in the present, and surrounding yourself with some banging tunes, great company and some extra hot rays too.
Nothing beats last-minute plans for festivals, as you're forced to come as you are. Packing some shorts, sunscreen, Jameson and a good attitude of course. Opening the door, or tent, to meeting new mates. And conversations around shared interests, musical taste and so much more.
So, you're lucky enough to be attending a festival this summer. Check out our ​​Ultimate Festival Survival Guide to make the most out of your experience.
Or, check out Jameson Connects as we host Our Widen The Circle campaign across the festy circuit. Promoting connections and collaborations amongst the people. Featuring The Circle stage, where our goal is to offer music enthusiasts an unforgettable experience that fosters genuine human connections. With a curated line-up of impressive music performances, collaborative DJ sets, immersive workshops, and inspiring talks. Creating a space that will provide an opportunity for everyone to come together and enjoy something truly unique while sipping on a refreshing Jameson Ginger and Lime.
You see at Jameson Connects, you can witness our connections and collaborations with people, places, and cultures in communities worldwide. Whether it's working with rappers in NYC, poets in Dublin, exploring the best eateries in Chiang Mai, or discovering the latest music scenes, there's always so much to see and experience.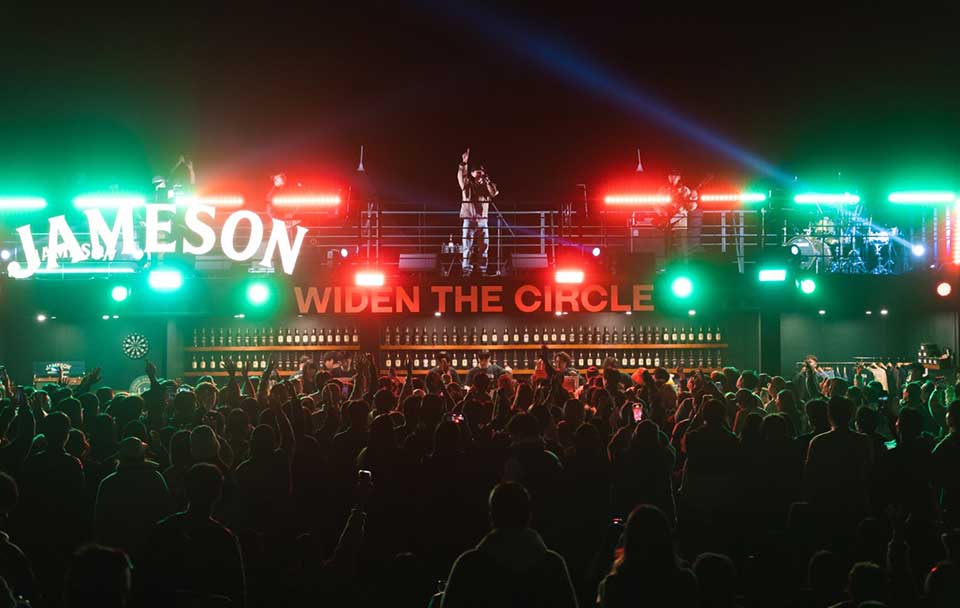 Stories, campfires, tents, smores and more Jameson.
Want the ultimate escape from the every day rat race? Then nature is calling, camping up up and away from the distractions of modern life. Here, without the usual buzz of technology and the rush of daily routine, you can live in the moment. Soaking up the beauty of nature whilst embracing the simple lift, Paris and Nicole style. Forcing you to appreciate the little things, and letting yourself be fully present in the great outdoors while catching up with your best pals. What's not to love about that plan.
So, if you want to create an ​Unforgettable Camping Experience with Friends, be sure to check out our guide.
Grill, don't spill at our Summer BBQ
What says summer is here, more than lighting up the barbeque. Encouraging us to slow down, and eat good. Taking our time with those we love.
You can't quite beat preparing a good meal for mates. There's a collective calmness to it all, despite that one chaotic mate who can't even peel an onion. But thankfully, he brings the comedy. Which adds to the vibes always.
So, what are you waiting for. Throw on your favourite summer fit. Call your pals. And get grilled. Just make sure you don't spill the JGL.
Your summer bbq food checklist:
Summer salad
Hamburgers
Hot dogs
Steak
Sausages
Grilled vegetable skewers
Corn on the cob
Potato salad
If you want to see how to barbecue the Jameson way, check out what chef Nico Reynolds calls his best recipes and tips for those BBQ summer sessions.
Hop on a Plane for Summer Travel
Break out of your regular routine, and travel. Nothing widens the mind more. Or fills the soul with adventure. Than hitting the open road. With good company too.
Travelling can be the perfect way to embrace spontaneity and live in the moment. By experiencing new things, and meeting new people. Worlds collide. And bonds are formed.
So pack your bags and get ready for something spevial – as you never knowswhat spontaneous experiences await.
If you're looking for some hidden travel gems, we suggest seeking out the local experts – especially bartenders. Not only can they whip up a mean cocktail native to the city you're visiting, but they also tend to have insider knowledge on off-the-beaten-track hotspots worth exploring. So why not strike up a conversation and tap into their expertise, you'll be sure to arrive like a local.
Third Spaces for the win
What is a third space you ask? At Jameson, they are the places where we can make connections with our partners and communities. A place where we can Widen The Circle, learn more our interests and passions and lean into each other's expertise. This could be a local park, bar, barbers, a skate shop, a vinyl shop or a craftsperson's worktop.
If you're feeling bored with your usual go-to places, we suggest trying to see them through a new lens. By approaching these familiar spots with a fresh perspective and trying out different menu options, you may be surprised at how much you can rediscover and appreciate about them. So shake things up and add some excitement to your routine – you never know what new experiences await!
If you're curious to find your local third space, we've made it easy for you in our guide to ​Find Your Local Third Place: Where Community & Culture Meet.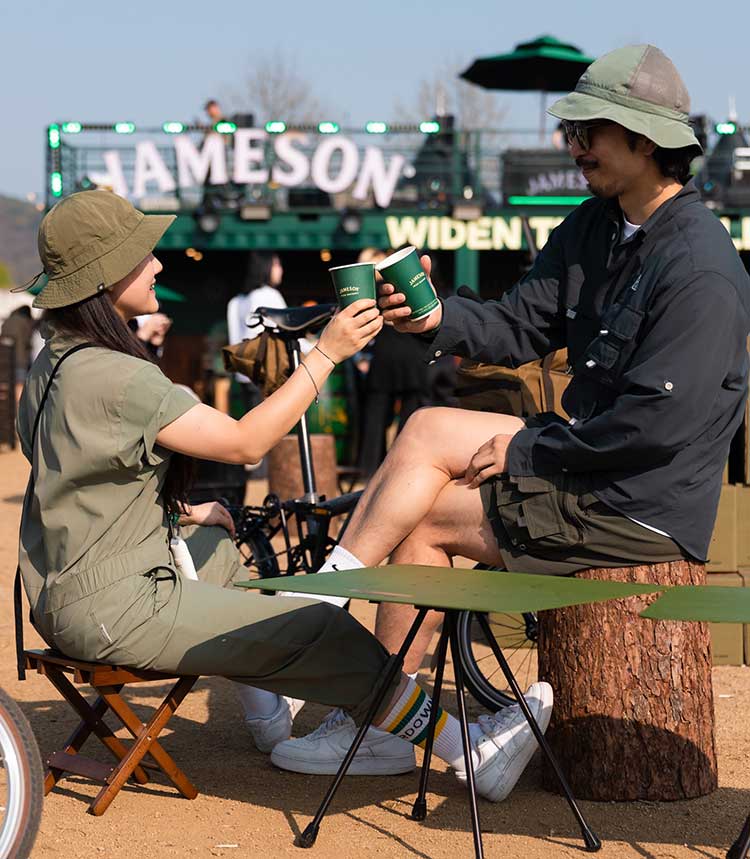 What is Summer without a cocktail
Grab some ice cubes and widen your circle, creating some refreshing drinks to cool down your pals along the way. Starting with the classic, Jameson Ginger Ice Pops, a fun and easy dessert. Perfect post any barbeque. Or before.
As Summertime is all about sipping on delicious cocktails and enjoying the easy life. And what better way to do that than with our list of refreshing summer whiskey cocktail recipes? We've got classic favourites like the Iced Irish Coffee, as well as some new favourites that put a twist on classic cocktails, including the Summer Sour and Cooper's Tea. So sit back, relax, and let us introduce you to your new favourite summer drinks. Guaranteeing summer spontaneity with the perfect companion, Jameson Irish Whiskey. Ensuring you're ready to tackle anything the season has in store for you.
Need some help 'Saying yes to Summer'? We can help