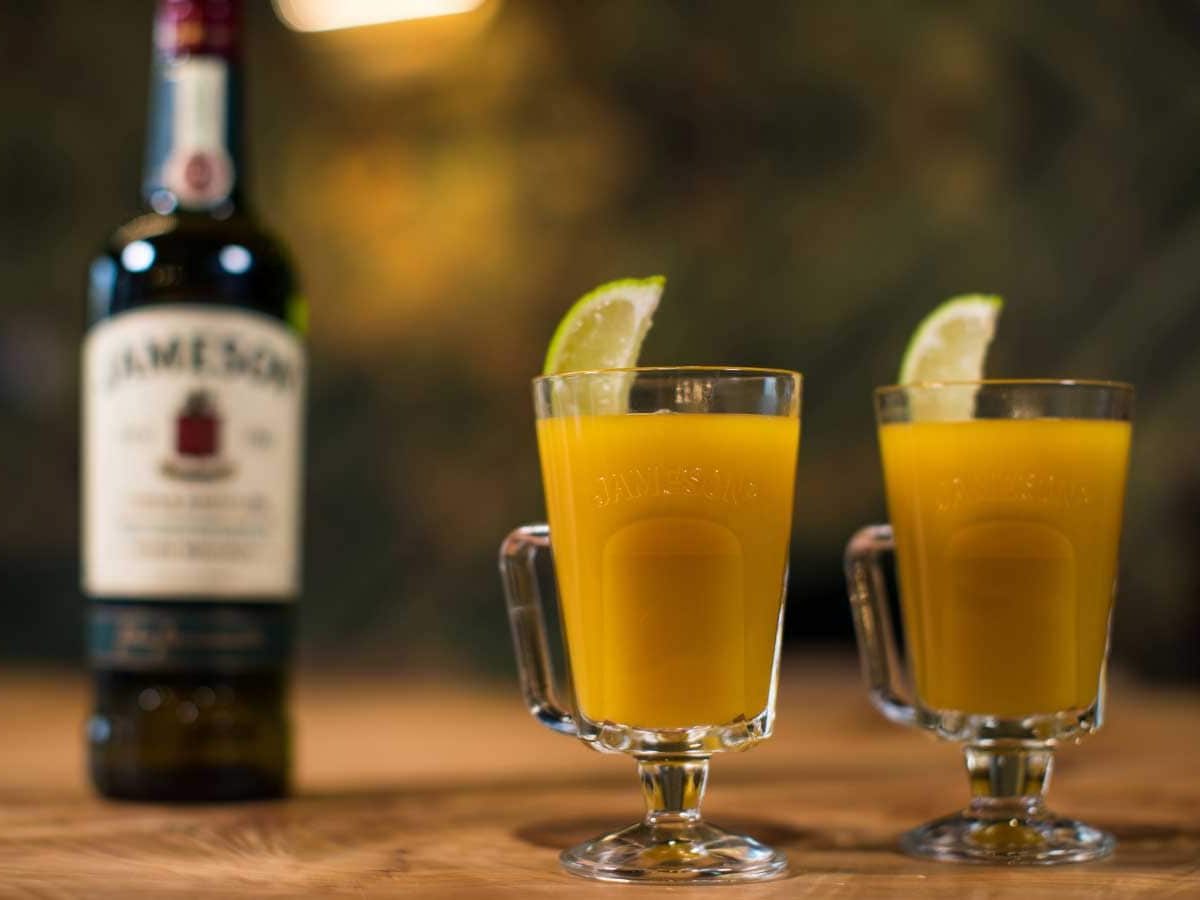 Cocktails
Himalayan Hot Toddy
Hailing from the world's highest Irish bar in Nepal. Bringing the Himalayan mountains right to you.
How to make
Pre-heat toddy glasses, by filling with boiling water and leave to one side for 15 mins.
Discard water once ready for use.
Gently heat 250ml (per serve) of mango juice with 6 lightly bruised cardamom pods in a saucepan.
Bring to a simmer, not a boil.
Add all ingredients to the pre-heated toddy glass.
Garnish with a lime wedge and cardamom.
About this Cocktail
This fresh take on a whiskey classic was sourced last St. Patrick's day, when we travelled to the world's highest Irish bar in Nepal – cultural collaboration at it's finest. Treat your taste buds to this Nepalese mango 'Hot Toddy'. Perfect for any time of the year.