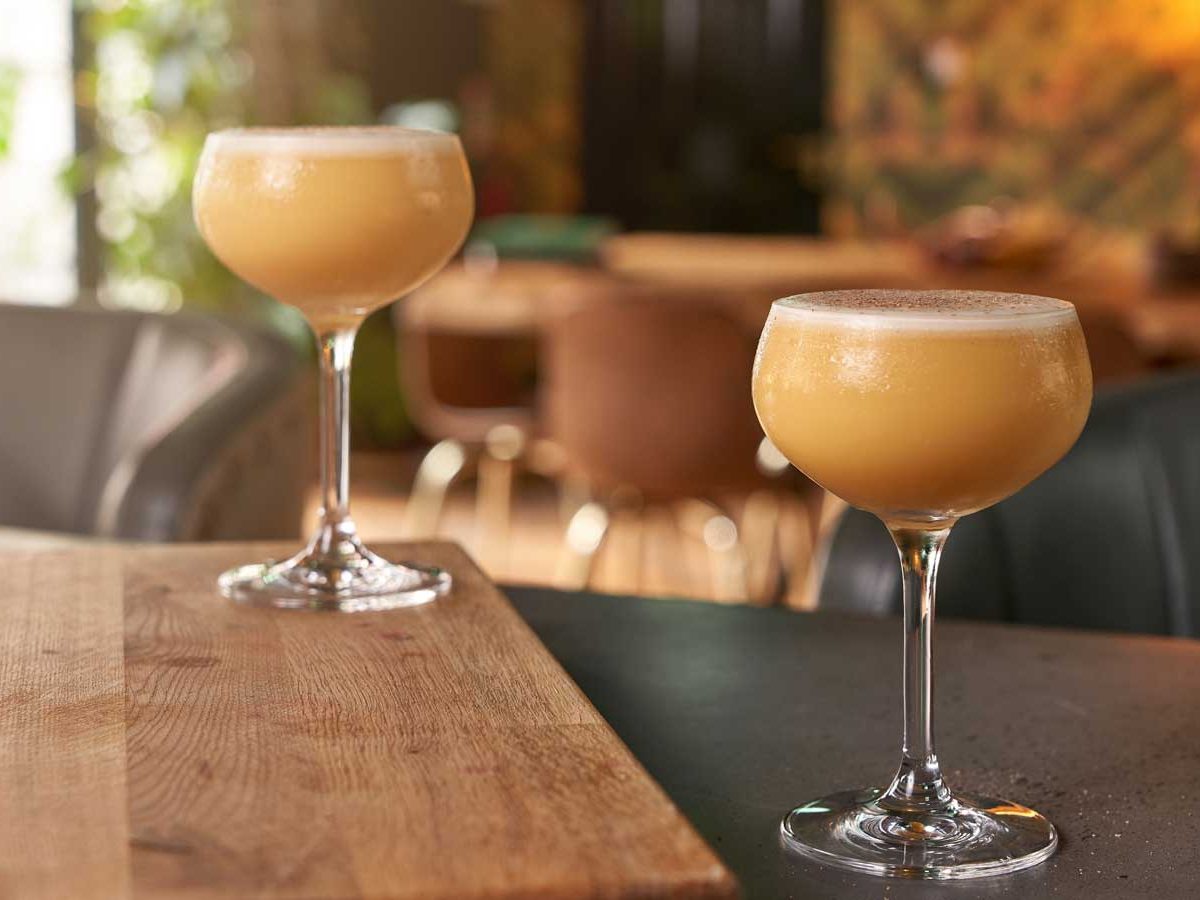 Cocktails
Black Barrel Flip
Black Barrel Flip its a fresh premiumised twist on a Whiksey Sour. Delicious with an extra smooth finish.
How to make
Add all ingredients to a cocktail shaker and dry-shake without ice.
Add ice and shake. Strain into a chilled coupe glass.
Garnish with grated nutmeg.
To make Spiced Honey Syrup: Add 250ml,500ml honey and 2 cinnamon sticks to a saucepan and simmer on a low heat for 5 minutes stirring occasionally. Allow to cool, bottle and refrigerate.
About this Cocktail
Black Barrel is our award winning Irish whiskey, double charred for an extra smoothness. The sweet caramelly whiskey goes beautifully in a nice citrusy whiskey sour. This cocktail is the perfect upgrade on an already excellent cocktail.