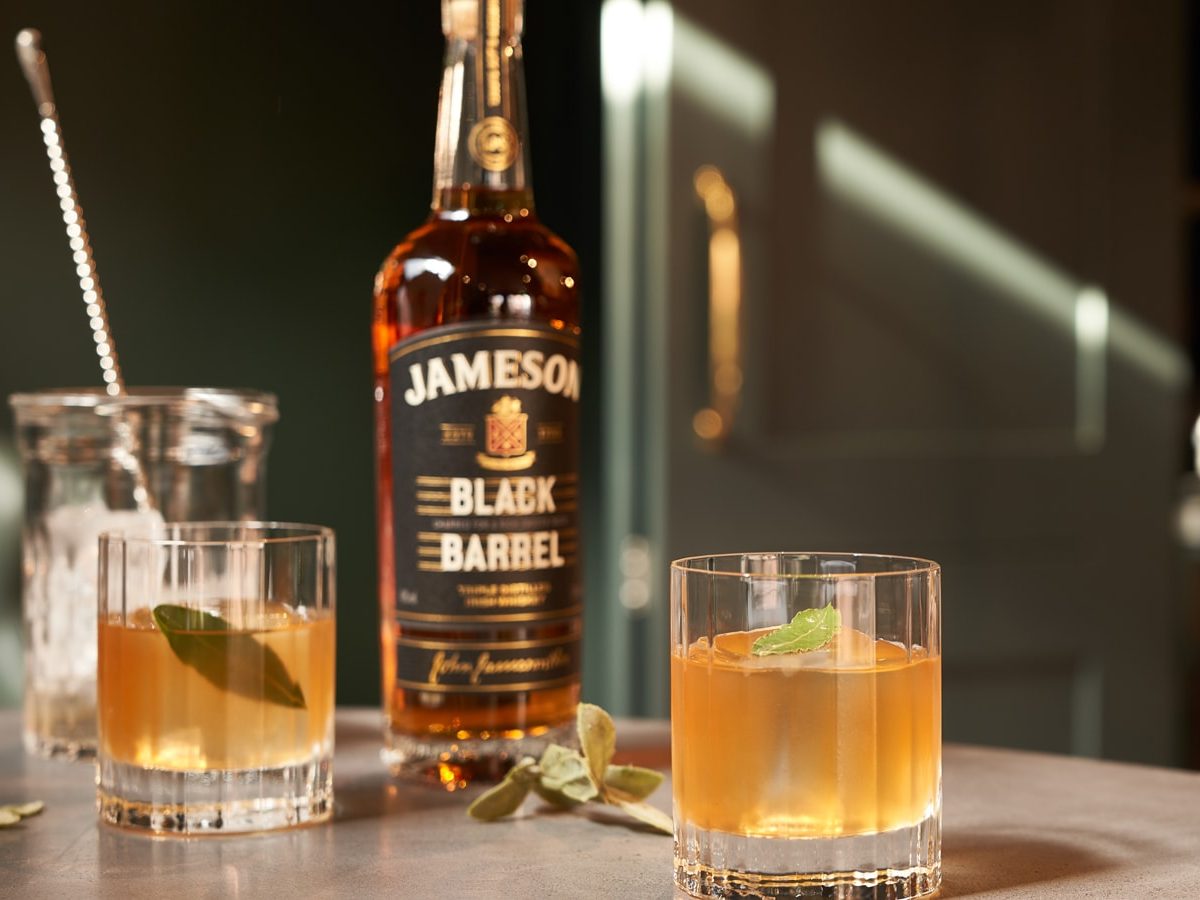 Cocktails
Pumpkin Old Fashioned
Halloween season is the right time for some originality, so why not try this autumn take on an old fashioned?
Ingredients
2 Dashes Aromatic Bitters

60 ml Jameson Black Barrel

10 ml Pumpkin Syrup
2 Dashes Aromatic Bitters

2 Parts Jameson Black Barrel

⅓ Parts Pumpkin Syrup
How to make
To make pumpkin syrup – add 300ml water, 300g demerara sugar, 100g pumpkin purée, 1 cinnamon stick, 3 cloves, 1 star anise to a saucepan on a medium heat, stirring well. Simmer for 5 minutes and remove from heat. Allow to cool, remove spices, bottle and refrigerate.

Pour Jameson Black Barrel, pumpkin syrup and bitters over ice.

Stir and pour into rocks glass.

Garnish with sage leaf.
About this Cocktail
The smoothness of Jameson Black Barrel combined with pumpkin flavors make for a polished fall favorite. By adding pumkin syrup to this classic bar cocktail, we´re giving it a lovely earthy sweetness and that good old fashioned festive flair.