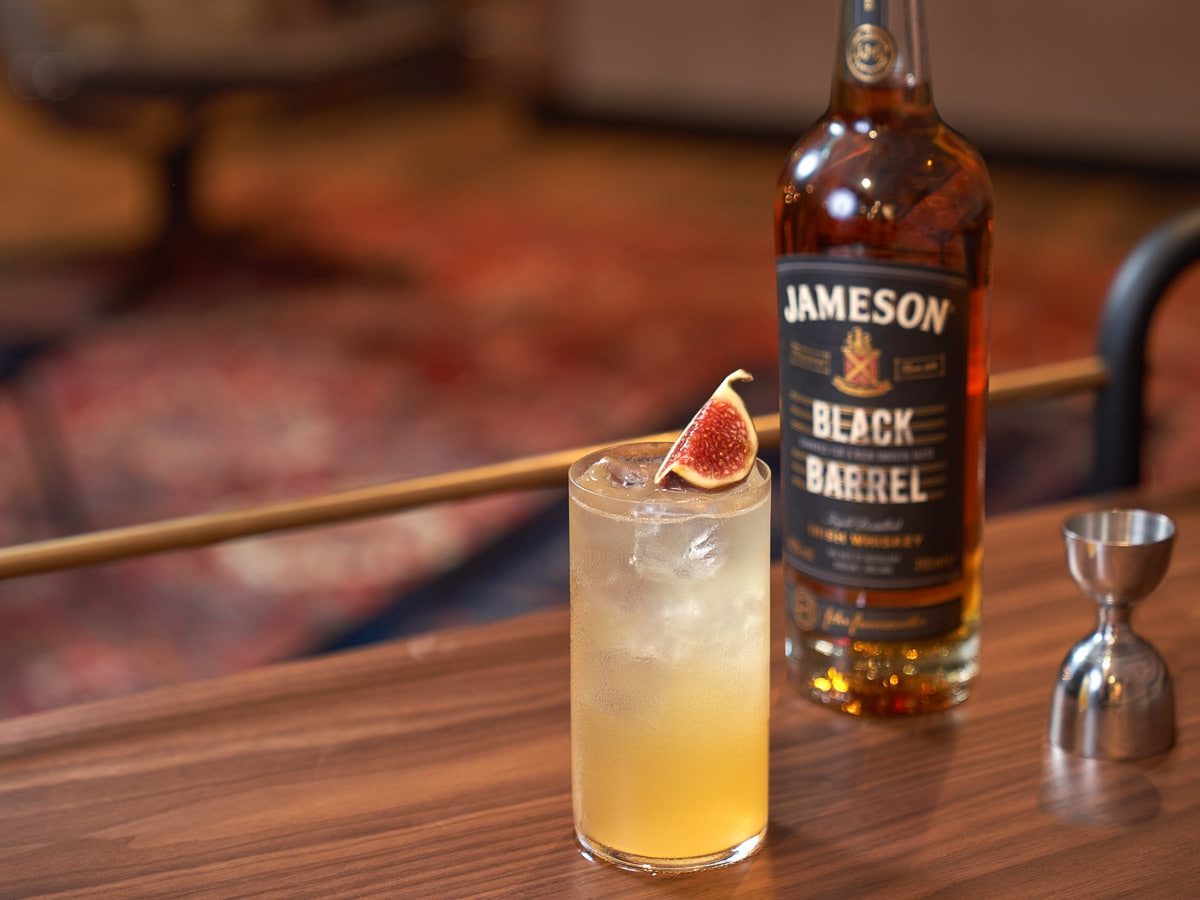 Cocktails
Fig Royale
A royale fit for the royals.
Ingredients
1 Slice Fig

20 ml Fig Syrup

Ice Cubes

35 ml Jameson Black Barrel

25 ml Lime Juice

50 ml Prosecco
1 Slice Fig

⅔ Parts Fig Syrup

Ice Cubes

1⅙ Parts Jameson Black Barrel

⅚ Parts Lime Juice

1⅔ Parts Prosecco
How to make
Add all ingredients except prosecco to a shaker with ice and shake until chilled.

Strain into an highball glass filled with ice.

Top with prosecco.

Garnish with a fig segment.

To Make Fig Syrup: 500ml water, 10 dried figs – roughly chopped, 350ml sugar; Add all ingredients to a saucepan and bring to a boil; Reduce to a low heat and simmer for 10 minutes, stirring occasionally; Gently break up the figs with a wooden spoon or muddler while the syrup simmers; Remove from heat and allow to cool. Strain through a sieve, bottle and refrigerate.
About this Cocktail
It's a sweet and citrusy affair. Made all the sweeter by the figs honey like berriness. No need to break the bank on this one. Pop open any old bubbly or prosecco laying around the house and get to it.